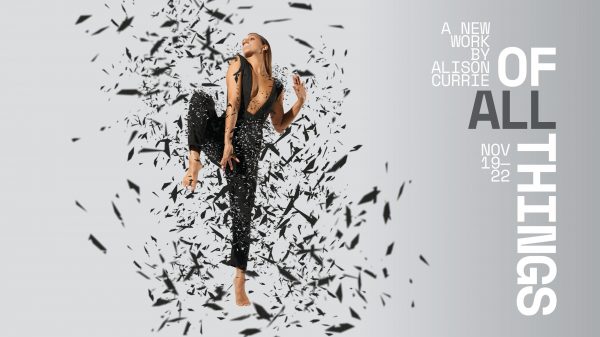 An Immersive Cross-Sensory Experience of Art and Dance by Australian Dance Theatre & Alison Currie
Re-Schedule to December 3 – 6**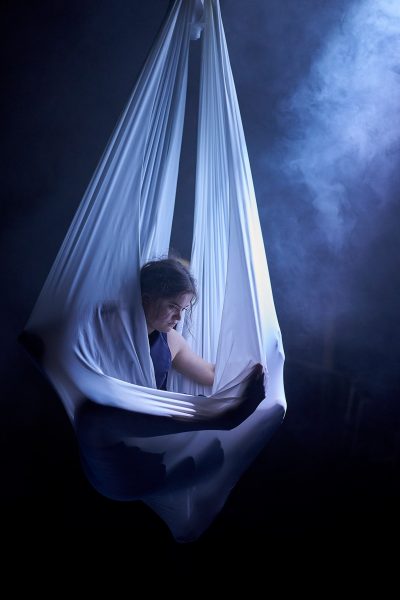 **Originally schedule to run November 19-22, this show has now been re-schedule to December 3-6 due to the current Covid19 alert and shutdown in South Australia. 
Australian Dance Theatre, in collaboration with multi-disciplinary South Australian design firm, Enoki, proudly presents Of All Things – a thrilling immersive experience by visionary Adelaide-based choreographer Alison Currie.
It is the brainchild of one of Australia's rising stars in contemporary dance, Alison Currie and promises to take audiences on a thrilling and unique journey as dancers explore the way humans morph, meld and fuse with their physical surroundings.
Of All Things is a cross-sensory experience situated somewhere between art installation and dance performance, submerging you into a surrealistic world that will liberate your perceptions of the human body and dance itself. Employing ingenious design elements in union with a company of astounding dancers, Of All Things will take you on an unexpected journey into perception.
Performed in the round, Of All Things makes full use of The Odeon Theatre space, creating a real sense of awe and wonder. As you enter The Odeon theatre audiences will enter an immersive environment and will be transported into an imagined, fantastical alternate reality where the known world dissolves from view. With the interior transformed, the dancers will manifest creatures who possess a symbiotic relationship with the building itself. Using innovative materials and bespoke, constructed forms, the performers will play out a dance that is coupled intimately with architecture and design.
"For a while now, I have been looking at the ways in which all of us interact with the buildings and structures that are around us but which we never really give a second thought," said Alison.
"In Of all things, I want to challenge that notion so that the audience, from the very moment they step into the theatre, will be immersed in a performance that is already going on around them.
"It's fluid and constantly changing so there will be a feeling of having suddenly entered a strange and wonderful environment."
Of All Things is underpinned by the knowledge that everything that exists in the world is ultimately a collection of atoms – the things of the world are all interconnected.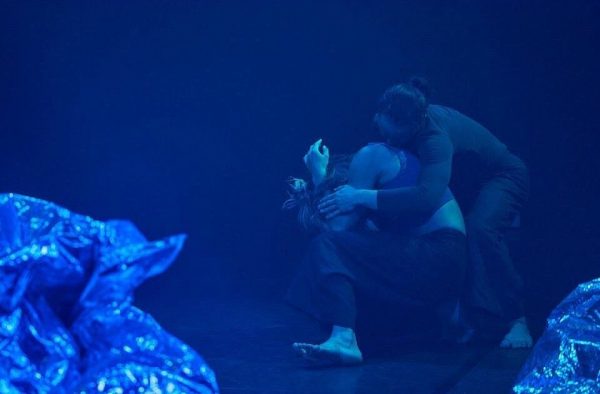 Fresh from the success of being a finalist in the national Keir Choreographic Awards in March, Kangaroo Island-born Alison has chosen to collaborate with multi-disciplinary local design firm Enoki to create various spaces for six of ADT's dancers to move between mobile and fixed objects.
Deaf and hard of hearing audiences will be able to access the aural environment through rhythms being linked to lighting and the Odeon Theatre's hearing loop with one performance to be accompanied by a pre-show touch tour.
"I have watched Alison's development as an artist over the past few years and I'm thrilled that she is working with our company," said ADT Artistic Director, Garry Stewart.
"She possesses a very specific and unique artistic voice through the ingenious interplay of human performers with objects and innovative built forms and is certainly a young choreographer to watch.
"I'm looking forward to witnessing this next step in the progression of her artistic exploration."
Often working in gallery and museum environments, Alison is a young choreographer to watch. This newly commissioned work for ADT will mark the next significant step in her ongoing investigation into the choreographic potential that exists between bodies, architecture, materials and objects.She is an artist who possesses a singular vision and hails from a new generation of young choreographers who are redefining contemporary dance in Australia.
Employing ingenious production elements in confluence with a company of extraordinary dancers, Of All Things will take you on a completely unexpected journey.
Of All Things is presented by The Tanja Liedtke Foundation and Enoki, and is supported by Creative Partnerships Australia through MATCHLab and the City of Norwood, Payneham & St Peters.
OF ALL THINGS by AUSTRALIAN DANCE THEATRE
Thursday 3 December – Sunday 6 December
The Odeon, 57a Queen St, Norwood, SA
Bookings: www.trybooking.com/events/landing?eid=669060&
This show will run for approx 45 minutes.