First Aussie production of Garfield: The Musical with Cattitude
April 3 – 13 | Melbourne International Comedy Festival
StageArt is excited to announce the first ever Australian production of Garfield: The Musical with Cattitude, in April 2018 as part of the Melbourne International Comedy Festival. This show is also the first youth production by StageArt.
They will be bringing the fun-filled family musical suitable for all ages to Prahran's Chapel off Chapel from 3 April to 13 . This 'claw-some' show is anticipated to be a school holiday must-see; and with adults tickets at kids prices it's 'purrfect' for everyone.
Written by Michael Bobbitt and Jim David, with music and lyrics by John L. Cornelius, II, the show is based on the much-loved
Jim Davis comics
starring
Garfield, the lazy cat
noted for his love of lasagne, snoozing his days away… and his hatred of Mondays! The Garfield comics are now 40 years old but appealing to a new audience!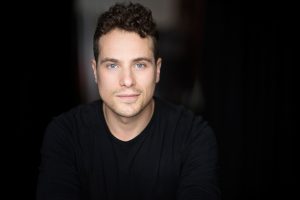 StageArt is thrilled to announce
Luigi Lucente
as director, who is fresh from performing
Muriel's Wedding the Musical
for Sydney Theatre Company and Global Creatures. Luigi has appeared in
Jesus Christ Superstar
,
Guys & Dolls
,
Jersey Boys
,
Wicked
 and
The Rocky Horror Show
.
"Garfield is more than just the worlds largest tabby cat; he resides in the literal and figurative underbelly of all of us. He's the sarcastic look, the cynical voice and carb-loving glutton, manifest into the most timeless and entertaining feline furball. What's not to love!" says Luigi.
Garfield the Musical revolves around the much-loved chubby and sarcastic tabby fantasising about having the most amazing birthday in the history of birthdays. But, it seems that all his friends – Arlene, Odie, Jon and even his nemesis, Nermal – seem to have forgotten. Feeling rejected, Garfield ventures out to find adventure, but quickly learns that 'home is where the heart… and the food is.'
It's a musical fit for the whole family, a fast-paced comedy that spotlights coming of age and the unwavering strength of true friendship. Even though it's been 40 years since Garfield first graced comic shelves around the world, the show reunites generations of fans with a display that promises playful nostalgia and incredible wit. Families will be entertained by their favourite grumpy feline who takes to the stage in the show's hilarious musical adaptation with clever songwriting and sharp dialogue; leaving audiences in stitches. Cast members are soon to be announced.
StageArt, led by Katherine Armstrong and Robbie Carmellotti, are excited to be staging their first youth offering and continue to produce groundbreaking musicals that are rarely seen on Australian stages. The company strives to cast its shows with diversity and equality by showcasing the extraordinary talent that exists locally. They are also committed to extending this ethos of inclusion and equality to their audience members by providing a 'relaxed' performance on Monday the 9th April at 10.30am.
Cast will be announced soon!
Garfield – The Musical with Cattitude
as part of Melbourne International Comedy Festival
From 3 April to 13 April
Chapel off Chapel, 12 Little Chapel Street, Prahran
Bookings:  via http://bit.ly/GarfieldTIX