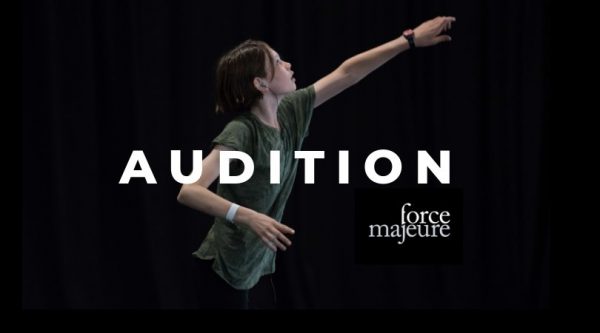 Be a Part of Force Majeure's New Work
Seeking Dancers Aged 8-15 in All Styles
Ever wanted to move and learn with one of Sydney's best dance theatre companies? Performance makers Force Majeure are seeking passionate, creative and committed movers aged 8 to 15 years to be part of a major new work in development. They are looking for up to 20 performers, dancers and movers of all kinds – ballet, contemporary, hip hop, circus, anything movement-based – to audition.
To Audition you must be:
Passionate about movement and thrive in a creative environment
Aged 8 – 15 years old and based in Sydney
Available for all weekend rehearsals (Saturday and Sunday) from 23 November to 20 December 2019
Available for a one-week intensive from Monday 30 December – Saturday 4 January 2020 (no session New Years' Day)
Group auditions will be held at Carriageworks in Redfern on Sunday 14 July between 9am and 4:30pm. You will be required for up to 2 hours during that time. No preparation needed and no video submissions will be accepted.
Auditions will be active and fun and will include a warm-up, group improvisations, and learning a sequence of movement.
Spots in each group are limited. CLICK TO REGISTER FOR AUDITION
For more information, please contact Company Administrator Elle Evangelista at projects@forcemajeure.com.au