International Ballet Workshops Winter Balanchine Series
with International Guest Teacher 
Elizabeth Walker Across 5 Cities
Interview and article by HM Clements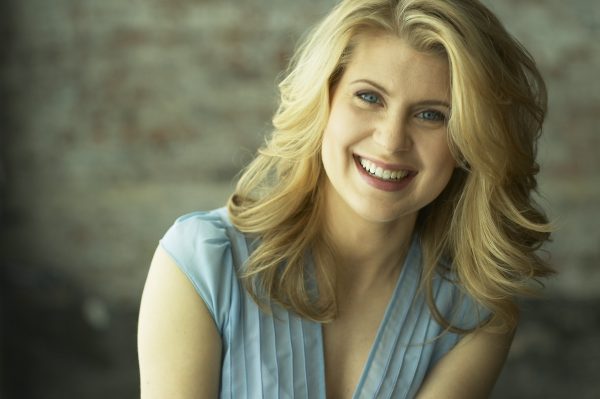 This year will see the The International Ballet Workshops (IBW) bring to Australian and New Zealand dance students the incredible opportunity of learning from Ms Elizabeth Walker, a former dancer and legend of the New York City Ballet.  IBW Workshops are on again this July across five cities and offer aspiring ballet/contemporary dancers the opportunity to learn from acclaimed dancer and teacher in the 'Balanchine' method, Elizabeth Walker.
With official approval from the George Balanchine Trust, International Ballet Workshops (IBW) is very excited to be bringing the IBW Winter 2019 'Balanchine Series' to Australia and New Zealand in July 2019. This is a rare opportunity for Australian and New Zealand ballet students to learn the Balanchine Style and Technique.
IBW is incredibly fortunate to have Elizabeth Walker, travelling to Australia and NZ for the first time from New York City, to join the workshops as International Guest Teacher. Walker spent 19 years with the New York City Ballet, during which time she performed multiple principal roles by George Balanchine and Peter Martins, and was a featured dancer/demonstrator in the video series 'Balanchine Essays', a visual catalogue of Balanchine's teaching points and style.
George Balanchine was one of the 20th century's most important choreographers, creating a new language for classical ballet and co-founding the New York City Ballet.
IBW guest tutor, Walker has spent 6 years on faculty at the School of American Ballet, and 11 years on faculty at Ballet Academy East. Elizabeth Walker brings with her opportunities for students who attend the IBW Winter 2019 'Balanchine Series' to train on a scholarship at Ballet Academy East, both in the full-time annual program, and the summer intensive.
DanceLife had the privilege of asking Elizabeth Walker a few questions ahead of her trip to Australia and New Zealand.
***
Q: You have had an incredible career, what do you see as different in today's dancers then when you were emerging?
As I observe the type of opportunities available to many of my students, I notice the process and time invested in getting to a professional contract can take significantly longer. During the economic downturn about ten years ago, many companies layered more 'trainee' level positions or began requiring another year of pre-professional level training in their affiliated school, even prior to 'apprenticeship' positions. In my day, the reasonable expectation was that if you were ready for the job, you could expect a contract by 18 or 19 years old. I spent one year as an apprentice before joining New York City Ballet, but these days I've seen that season last for as much as 3 years. It has intensified the competition for jobs greatly and requires that much more tenacity, commitment, and supportive resources.
Q: Balanchine is a legend, how do you see his legacy continuing? And what do you still appreciate about it? (Especially teaching technique.)
Firstly,  I believe the Balanchine legacy ought to remain in very high regard today because his inventions are an integral part of the forward progress of dance. He stretched boundaries within the framework of classical ballet technique which I believe helped lead to the huge advancement in technical strength and skill of dancers in this generation and their stylistic versatility. More importantly, though, my hope is that Balanchine's works will continue to be valued for their beauty and order, and the visceral experience they create by marrying expansive movement and music together. In this time of endless access to video and virtual experiences, dance has unique value now as a live performing art. It invites both the dancer and the audience to a heightened experience of the present, and a Balanchine trained dancer is equipped to invest those fleeting moments with all the passion for life available.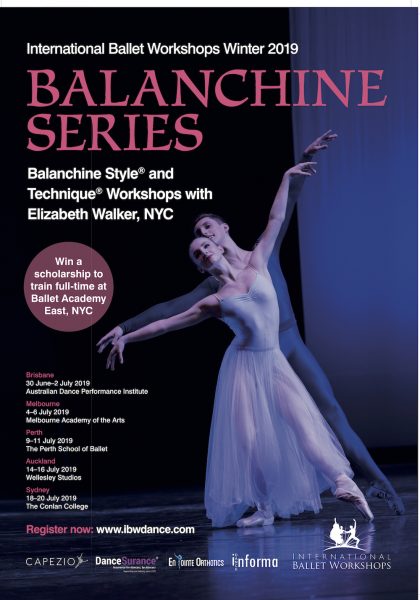 Q: You experienced success at a very young age … What advice would you give aspiring ballet artists who may only be 12-15 about how they approach their future?
Ages twelve to fifteen is when commitment to dance can really kick in and shape future opportunities. However, developmentally much is still unknown. Girls may be surprised when their bodies start to mature. Boys may be hitting a growth spurt and still wondering if their strength will develop. Also, a young person's school education is so important, and I recommend using wisdom when balancing growing demands between ballet training and schooling and just being a kid! Embrace all the life skills being honed in ballet training whether doors to dance professionally open or not. Practically, this age group should be consistent in attending class 5-6 days a week, adding regular pointe classes, learning to incorporate strength training and conditioning skills, and planning to attend intensive courses when available.
Q: Is this your first time in Australia and what are you looking forward to with the IBW tour?
This will be my first time to Australia! I've traveled all over Europe, to South America and Asia, but never Down Under. I'm looking forward to seeing some of the famous beaches, enjoying the people of Australia who have a great reputation, working with the students (who also have a great reputation for being well trained!), and, I confess, it would be so cool to see a koala! But my main goal is to be the best representative I can be for good ballet training, the Balanchine technique and style, and my school affiliation with Ballet Academy East in NYC.
Q: What is your opinion about the rise of 'Instagram dancers' in today's society?
Well, my opinion is certainly personal and subjective. First the positive. I appreciate the exposure and informative value social media and all its images have. There is such an endless supply of inspiration and ideas to motivate. However, as a former dancer and teacher I get concerned with the two dimensional limitations of the info. A dancer needs to understand the mechanics of the body and engineering! Those are three dimensional issues. I get concerned that young students will seek 'instant' beauty and perfection. And the inevitable pressures on a young dancer's sense of comparison and body image issues concern me. A picture doesn't tell you how a dancer moves or interprets a role or the music. Admittedly, ballet is built on many traditional aesthetic values, but my concern is that overly focusing on images can distract a student from other valuable traits.
Q: Do you prefer teaching or performing? How does teaching compare to when you were the student?
In all honesty, not much can compare to dancing in live performance. I loved and enjoyed dancing to the end of my career. I was fortunate to be strong and healthy, so I wasn't being dissuaded by aches, pains, or diminished capabilities when I stopped performing. However, now many years have passed, and I can't imagine actually doing what I did! I'm so thankful to be close to the experience through teaching though, and there is a vicarious thrill to be able to teach or coach students in both familiar and new roles. This year I helped rehearse students in a Balanchine ballet that was for 'tall' girls. I had always watched that section from the wings in performance, but now I had the chance to experience it through teaching!
Q: What was your best career highlight/memory to date?
What comes to mind is just how satisfying a hard performance could be. I remember sometimes the programming put two of my hardest ballets on the same bill, for example Raymond Variations, in which I did the second solo variation, and Serenade, in which I danced in the featured group of four demi-solo 'Russian girls'. At the end of the night on my way home I would pass a local deli (small store open 24 hours with all the convenience items a neighbourhood needs) and treat myself to a big bunch of fresh flowers! I remember getting big white peonies and luscious lilacs one time.
***
International Ballet Workshops Balanchine Series
Brisbane

– Australian Dance Performance Institute
30 June – 2 July 2019
Melbourne

– Melbourne Academy of the Arts
4 – 6 July 2019
Perth

– The Perth School of Ballet
9 – 11 July 2019
Auckland

– Wellesley Studios
14 – 16 July 2019
Sydney

– The Conlan College
18 – 20 July 2019
BIO | ELIZABETH WALKER
Elizabeth Walker's childhood ballet training began with Patricia and Don Cantwell in Charleston, South Carolina and continued with Ann Brodie in Columbia, South Carolina where she experienced performing at an early age in numerous classical ballets and in original choreography with the civic company Columbia City Ballet. As a young teenager Ms. Walker attended the intensive ballet summer course at the North Carolina School of the Arts, then she made her first trips to New York City to study at the School of American Ballet, the official school of the New York City Ballet.
Following two summer courses at SAB, Ms. Walker was invited to stay for full time study on full scholarship at the age of 15. She received a Princess Grace Foundation – USA Dance Scholarship and Nancy Davis Reagan Award in 1988 and was the first recipient of a scholarship in the name of Alexandra Danilova and the Mae L. Wein awardee for Outstanding Promise in 1990. At the age of sixteen Ms. Walker was invited by Suki Schorer and Merrill Ashley to take part as a demonstrator in "The Balanchine Essays," a nine hour video series cataloguing George Balanchine's technical instructions and advancements produced by the George Balanchine Foundation. In 1989 Ms. Walker and other advanced students from SAB performed in the Holland Festival in Amsterdam, the Netherlands, alternating and sharing programs with the students of the Kirov Ballet School at an exciting political time in history. In 1990 she originated the role of the Princess in a new ballet of Puss in Boots commissioned by Lincoln Kirstein and choreographed by Robert La Fosse.
In 1990 Ms. Walker was invited to join the New York City Ballet as an apprentice, becoming a full corps de ballet dancer in 1991. Through her many years in the company, Ms. Walker performed in a large span of repertory by George Balanchine, Jerome Robbins, Peter Martins, and Christopher Wheeldon, as well as many guest choreographers. She danced featured and soloist roles in ballets such as Balanchine's Raymonda Variations, Walpurgisnacht Ballet, Bournonville Divertissment, Brahms-Schoenberg Quartet, Chaconne, Midsummer Night's Dream, Divertimento from "Le Baiser de la Fée, Peter Martins' Swan Lake, and Jerome Robbins' Ives Songs, and principal roles in Peter Martins' Barber Violin Concerto and ballets by Lynne Taylor-Corbett and David Parsons.
Other repertory danced in national and international freelance concerts include principal roles in Balanchine's Tchaikovsky Pas de Deux, Tarantella, Who Cares?, and Stars and Stripes. Her last performance with NYCB was in June 2009 on the occasion of the Dancers' Emergency Fund Benefit.
Other highlights of Ms. Walker's time in NYCB include dancing in George Balanchine's The Nutcracker (1993 movie); performing during the Balanchine Celebration in 1993, a 10th year memorial festival in which the company performed 73 works by Balanchine in 8 weeks; several "Live from Lincoln Center" TV broadcasts, and numerous tours to Europe, Asia, and South America. Ms. Walker served several years as an elected representative on the company's Dancer Committee that helped facilitate communication and negotiations with NYCB management. She was a regular spokesperson for NYCB, addressing patrons and audience members in New York City. She traveled as an ambassador for NYCB to other cities to talk to younger ballet students about the rigors of a professional ballet career, how to maintain dancer "wellness," and to teach the Balanchine technique.
Peter Martins and Kay Mazzo invited Ms. Walker to join the faculty of School of American Ballet, and from 2001-2007 she continued to both teach and perform. In 2007 Ms. Walker joined the faculty of the Pre- Professional Division at Ballet Academy East in New York City under the artistic directorship of fellow NYCB alumna Darla Hoover. In her 12 years at BAE and current position Ms. Walker has taught all ages and levels in the syllabus based program, and assisted and directed rehearsals of many familiar Balanchine ballets as well as new works by guest choreographers.
For many years Ms. Walker has been a guest teacher in summer programs at Central Pennsylvania Youth Ballet under the direction of Marcia Dale Weary and at New York State Summer School of the Arts (NYSSSA) under the direction of Daniel Ulbricht. Excerpts of her teaching can be found on the website balletinform.com.
Ms. Walker loves to impart knowledge, inspiration, musical awareness, and joy to ballet students of all ages. She loves the challenges presented by a wide variety of dancers, but also appreciates the common threads of humanity that bring the physical art of dance to its transcendent potential to express what would otherwise be inexpressible.