Hot Talent Watch | Lauran Jervis
Aussie Model-Dancer Thriving in International Commercial Industry 
Interview and article by Grace Lenan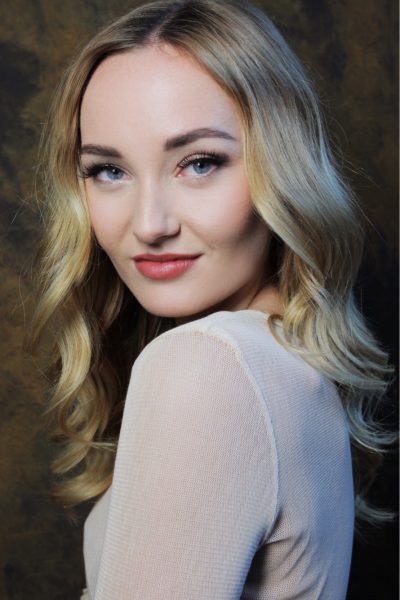 Lauran Jervis has been working as a dancer and model for the past six years in Australia and internationally. Growing up in Perth, she booked her first dance job at age 16 as a Showgirl and "caught the gig bug". Since then, Lauran has worked consistently as a lead dancer, model, dance captain and assistant choreographer and has performed in Singapore, Bangkok, London, and every major Australian city. Having recently returned from teaching a UK tour of masterclasses alongside Nick Geurts, Lauran shares with us today about her experiences so far, and how blending both dance and modelling as a freelance, commercial performer has taken her career full steam ahead.
***
Q: Tell us a little bit about your background in dance, where did it all begin for you?
I first started dancing when I was three years old. My parents had just moved us from the UK to Perth and they put me in jazz, tap, and ballet classes at John Cleary Dance Company. I started dancing in competitions when I was five and continued well into my teens. The school I went to was technical, very broadway jazz, ballet and musical theatre geared. I'm so grateful for the technique training but I think I really fell in love with dance when I started branching out into more commercial styles like hip hop and heels. I found a wonderful mentor in Perth, Janelle Vaccaro, who trained me outside of my comfort zone of classical and jazz lines to develop my commercial style.
Q: You have been successfully weaving between freelance dance and modelling work throughout your career so far, would you share with us how you have done so and what this has opened up for you in your work?
It's been a natural progression really; being tall I was already being cast for a lot of modelling jobs and I always found it fascinating to see where I could use my understanding of one role inform the other.
Some of the first jobs I booked were specific castings for classically trained dancers with modelling experience. I don't think I actually had any modelling experience at this point… But I jumped right in and shot a beautiful ballet inspired campaign for Perth label 'Blushed' By Teagan Jacobs back in 2013. Since then I have shot a dance editorial with multi-award winning Perth based photographer Meiji Nguyen, modelled and danced for international brands like Adidas, L'Oreal Paris and Redken, and performed as both a model and a dancer for national television at the Melbourne Cup Carnival 2018, and at STYLEAID alongside Australian artist Kučka.
I think focusing on becoming a multi-faceted performer is a smart move for anyone looking to make a career in dance, especially in Australia. More often than not the professional world will require you to play the role of an actor, model, and a dancer, so it helps to have experience in all of those areas.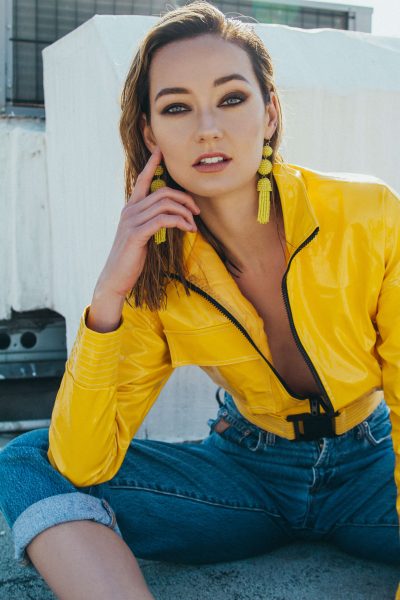 Q: What first drew you into incorporating modelling into your skill set as a dancer?
Modelling was always something I was interested in, and the demand for models-who-can-dance/dancers-who-can-model is surprisingly high.
I find it really interesting to look at modelling from a dancer's perspective. There's a lot that crosses over between the two mediums. As dancers, we're working with lines and telling a story with our body movement, it's really no different with modelling. As a model you need to be hyper-aware of the finer details; things like facial expression and showcasing the clothing, but adding a dancer's understanding of lines, movement and shapes can create really beautiful images that a standard 'model' wouldn't be able to achieve.
When I've worked in runway shows it's always funny to see how naturally the girls with a dance background can pick up formations and timing, plus I think dancers are just fabulous to work with in the modelling world because of our work ethic and understanding of staging etc. Most of the modelling briefs I get are specifically for trained dancers. There's a huge market for dancers to model for fitness brands and projects that require more than just walking and posing.
Q: Where in the world have you enjoyed travelling to the the most through your work?
I think my favourite place would have to be Singapore. It's such a multicultural city, with great working conditions and a beautiful way of life. It's a place that's very much what you make it; you can eat cheap and experience so many different cultures in the one place. The people are so lovely and I feel as if there is a real global awareness alongside their rich traditional values. Singapore is a great place to live and work as a dancer, it' safe, the weather is always warm and the entertainment industry is really flourishing. I always enjoyed my contracts there, it'll always have a place in my heart-lah!

Q: What is your favourite thing to do when you're not working?
I love food; so more often than not you'll find me whipping up some inspired creations at home, it' definitely my number one self-care practice. I'm also really into health and wellness. I try to fill up my spare time with very chill activities, whether that's taking a hike, reading, listening to a feel-good podcast, or moving my body at a dance or yoga class. Dancing is definitely an 'all in' kind of career so I find I like to stick to the simple things when I'm not rehearsing or performing.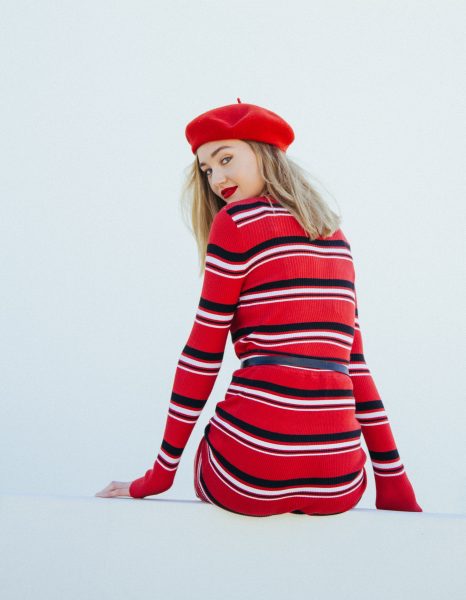 Q: What do you see for yourself in the next five years? What are your biggest dreams and goals moving forward?
I'm really committed to just being the best version of myself I can be. Right now I'm just living by the philosophy of making the impossible possible, and to trust the timing of the universe. I've been so lucky to land where I am today, to have the opportunities that have come my way and to be working towards even bigger dreams.
In five years I would like to have expanded on my experience dancing around the world, and to have cracked into the feature film and television scene. I've shot music videos and TV commercials in Australia and I loved the whole experience of being on set, but working on a feature film project as a dancer is definitely on my bucket list.
To work alongside an artist like Rhianna (tall ladies represent!) on tour or in any capacity is also a dream of mine. I think the tour experience would be such an incredible insight into the whole process of creating a huge world-wide show, there are just so many visionaries and creative geniuses involved in putting up a show of that scale and it would be such a privilege to be play a role in bringing it to life. I would love to perform on a project like that which blends multiple art forms like music, fashion, and dance on the world stage.
Q: What is your best advice for performers entering into the industry? 
You hear it time and time again … but truly be yourself and learn how to work with your individual strengths and weaknesses. Understanding what works for you will take you much further than playing the 'monkey see monkey do' game. I'm super tall for a female dancer so I had to learn to work with my height instead of against it. Don't worry too much about what everyone else is doing and enjoy the process! It's crazy to be able to do this for a living, I wouldn't want to be doing anything else!

BIO | Lauran Jervis
Lauran began dancing at age 3 in Perth, Western Australia, after immigrating with her parents from the UK. She trained in the styles of jazz, ballet, tap, musical theatre and later in commercial/heels and hip hop under the mentorship of Jannelle Vacaro, Bernie Bernard and Deby Holmes. Lauran also trained in Melbourne in Robert Sturrock's short full time courses for professional dancers. Lauran began working professionally at age 16 for BBC Entertainment and has since 

worked consistently as a lead dancer, dance captain, and assistant choreographer, performing in Singapore, Bangkok, London, and every major Australian city. Lauran has worked as a dancer and model for brands such as:

L'OREAL, Redken, MYER

and

Adidas.

She has also appeared in TVC's/print media for Crown Resorts, Melbourne Cup Carnival and Carbar and has performed at corporate events for Bankwest, Perth Cup, Perth Glory Cheerleaders, Pan Pacific Singapore, STYLEAID

for artist 

Kucka, Michael Boyd Illusionist Show Bangkok and more. Lauran recently returned from teaching masterclasses on tour in the UK alongside Nick Guerts (tour dancer for Lady Gaga, Kesha, Ricky Martin and choreographer for Latin AMA's, Chris Brown and more). Lauran also attained a Bachelor of Arts from the University of Western Australia in 2015 and is passionate about inspiring young dancers to chase their dreams.