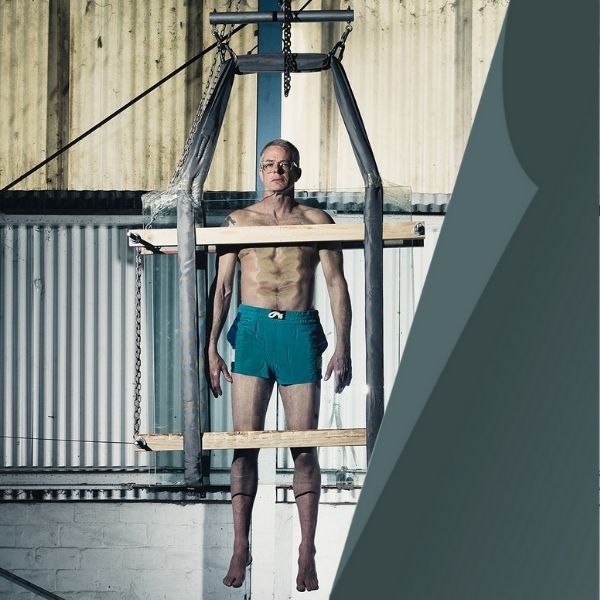 Is it Science? Is it Performance Art? World Premiere by Branch Nebula
Sydney Opera House, Nov 25-29
Don't miss the world premiere of Branch Nebula's CRUSH at the Sydney Opera Houses's Playhouse, as part of its 'UnWrapped' program. After wowing audiences in 2019 with their smash hit High Performance Packing Tape, performance art group Branch Nebula are back next week with a brand new show.
Ever had a crazy idea for a science experiment but weren't sure how to do it? Artists Lee Wilson Mirabelle Wouters, Mickie Quick and Phil Downing, the creative geniuses behind Helpmann Award-winning Australian company Branch Nebula, have been in the lab doing just that: concocting experiments with everyday materials from Officeworks and Bunnings to push their bodies to their limits.
These materials have been built into mind-boggling contraptions such as a catapult filled with cutlery to be flung across the room, or a sci-fi level suit of armour made of magnets and microphones. "Why?", you might ask? Why not! This performance will have you literally on the edge of your seat.
They have been asking questions and testing limits. How much force does it take to lift you between two panes of glass? Can you stand on the end of a bunch of flexi conduit and walk on masses of them rolling on the floor? How would you breathe inside a plastic bag with all the air sucked out of it?
With mind-blowing experiments and jaw dropping phenomena. Prepare to be stunned as if you are catapulted across the stage in this gripping new physical performance. Do not try this at home.
UnWrapped has been curated by Fiona Winnin, Sydney Opera House Director of Programming, she says of CRUSH: "Branch Nebula creates playful performance that puts the live body into strange and unexpected situations – right in front of our eyes. There's no story and no artifice, but it is gripping. Two people on stage with some odd structures and a lot of stuff from Bunnings. They go about their business, playing with physical forces – gravity, magnetism, suction – and all the while asking critical questions like: can human beings be vacuum packed? Magnetised? Pressed flat? Can we get this object to sing? Or swing? Or make us disappear?"
Group member Lee Wilson says, "I hope that [the audience] experience the rawness of it, the immediacy and viscerality, without pretence or artifice, and also a brutal dark humour, you gotta laugh don't you? The way the work is intended as a composition of elements, sound generated within the performance, and also sampled and played live, the actions and tasks we carry out are brought into close proximity for the audience through amplification. The objects and materials manipulated to affect a reaction, the tension of a series of processes in the show where physics are materialized with an array of familiar and accessible items from your local hardware store. 
Within all of this, two humans working, compelled to find the edges of their physical being, and what's out there beyond in time and space."
CRUSH is part DIY shed, part Medieval research centre, part obsessive Bunnings shopping spree. Testing the limits of the human body and mind, this performance will have you literally on the edge of your seat.
CRUSH by BRANCH NEBULA
25 – 29 November
Sydney Opera House Playhouse
Bookings: www.sydneyoperahouse.com