Cast Members of Uplifting New Musical Announced
Plus Big Wins at Olivier Awards for Production and Choreographer
The critically acclaimed musical COME FROM AWAY has announced its final cast members ahead of the Australian premiere at the newly refurbished Comedy Theatre, Melbourne on July 20.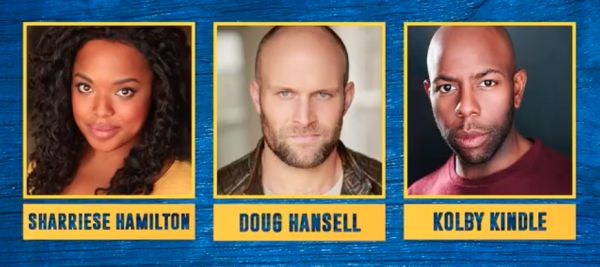 Sharriese Hamilton, Doug Hansell and Kolby Kindle join previously announced cast members Nicholas Brown, Nathan Carter, Zoe Gertz, Simon Maiden, Laura Murphy, Richard Piper, Emma Powell, Katrina Retallick and Kellie Rode, together with Glen Hogstrom, Angela Kennedy, Kathleen Moore, Jensen Overend, Ash Roussety and Alana Tranter.
Read about the previous cast announcement here.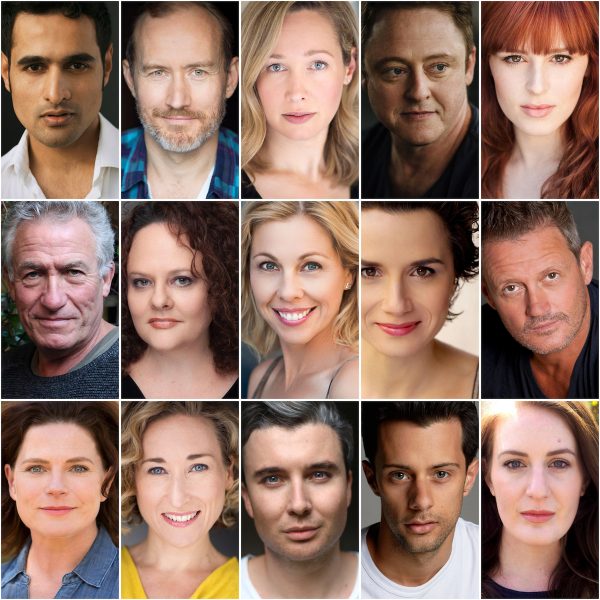 A Chicago musical theatre stalwart, Sharriese Hamilton (Wonderful Town at Goodman Theatre, How To Succeed and Pal Joey at Porchlight Music Theatre, Chicago Fire for NBC, Empire for FOX) will play Hannah (and others). Australian, Doug Hansell will return home after five years working in the UK (Titanic at Charing Cross Theatre, Thirty-Three at Leicester Square Theatre, A Doll's House at Sport of Jove, The Wharf Review at STC) will play Kevin T (and others).  Native New Yorker Kolby Kindle (North American tours of The Book Of Mormon, Beauty And The Beast and Waitress, Chess and Jesus Christ Superstar at Lyric Theatre Oklahoma) will play Bob (and others).
COME FROM AWAY tells the remarkable true story of 7,000 air passengers who became stranded in Gander, Newfoundland, in Canada in the wake of the September 11 tragedy. The inconceivable generosity and hospitality offered to them by the residents of the tiny town was turned into a joyous and uplifting musical by husband and wife duo David Hein and Irene Sankoff.  The small community that invited the 'come from aways' into their lives provided hope and humanity to those in need.
Recently recognised at the renowned Olivier Awards in London, COME FROM AWAY won four big awards including Best New Musical, Best Theatre Choreographer (Kelly Devine), Best Sound Design (Gareth Owen) and Outstanding Achievement in Music.
Read our previous interview with Kelly Devine about the show here.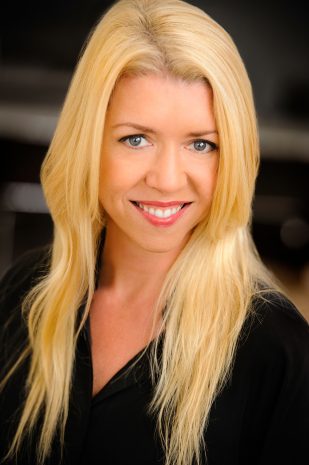 These Olivier acknowledgements bring the musical's total number of awards to 35, after being honoured all across North America, including the Tony Award for Best Director for Christopher Ashley.
Held at a ceremony at the Royal Opera House in London on Sunday 7 April, these further accolades come after an extraordinary slew of rave reviews of the West End production, and the Best New Musical nod marks the first Olivier Award for Australian producer, Rodney Rigby.
A global success story, COME FROM AWAY opened on Broadway to rave reviews in 2017 and has continued its record breaking triumph with a second production in Toronto, a third production touring North America and a West End production, and now opening in Melbourne Australia.
COME FROM AWAY is produced in Australia by Junkyard Dog Productions and Rodney Rigby.
★★★★★
"A MOVING, IRRESISTIBLE SHOW THAT UNAPOLOGETICALLY CHAMPIONS KINDNESS." – Financial Times
"

FROM A REGIONAL SUCCESS INTO A GLOBAL PHENOMENON YOU CAN SEE WHY

." 

– The Guardian
COME FROM AWAY
Comedy Theatre, Melbourne
From 3rd July 2019
Bookings: comefromaway.com.au