Pro Talent Watch | Kelly Devine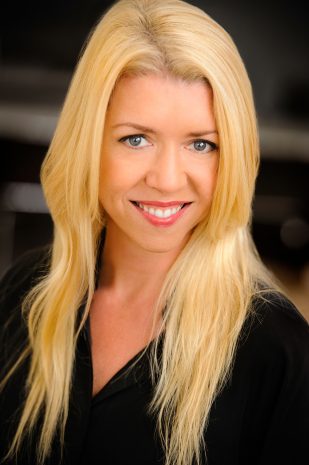 Re-Inventing Musicals for A Modern Audience with her Innovative Award Winning Choreography
Interview and Article by Heather Clements
Kelly Devine is making her mark on the contemporary world of musical theatre with her innovative and fresh choreography applied to some unusual story lines for the genre. She has been recognised for her work on shows like Rocky, Doctor Zhivago, Escape To Margaritaville, Rock of Ages and most recently, Come From Away.
She has previously worked in Australia on Rock of Ages, Jersey Boys and Chicago, and recently returned to audition local cast for the Australian production of Come From Away which opens in Melbourne in July 2019.
We spoke to Kelly about how she approaches creating original work, and why the story in Come From Away has charmed and inspired audiences across North America due to it's quirky true tale of strangers being brought together in the aftermath of the 9/11 terror attacks.
***
Q: Tell me a little bit about this show. It's only a brand new musical, I think it's the first time it's being done outside of North America?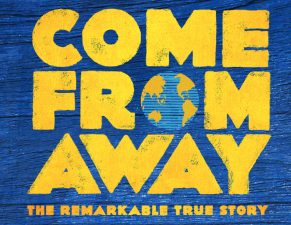 That is correct. So, Come From Away is about a time when 9/11 happened and the US closed the airspace. And there were 30 planes in the air that were diverted to a very small town in Newfoundland called Gander. These people were stranded for five days, the size of the town doubled in one day. The people of Gander took these passengers – total strangers – into their homes and gave them food, clothes, anything they needed and took care of them for five days, despite the language differences. So, it's the ultimate story of human kindness in the face of horrible circumstances.
Q: What is the feeling of the show? Like how do people come out feeling?
I have found audiences come out feeling really, really hopeful, because it is such a beautiful reminder of the true goodness in people. And it seems like we need to be reminded of that with our current world climate. And I think something that the entire creative team has worked really hard on is taking care of the audience's feelings throughout it.
While 9/11 is a backdrop, it's really about these people and their stories, and long-lasting friendships that are formed. And the fearlessness of the people of Gander that took complete strangers.
Q: You're here auditioning, what do you think of the talent that you're seeing in front of you at the moment?
I'm very impressed by the Australian talent. They are truly triple threats, we have a dance call today. So, I've heard them all sing, and then seeing them dance today I was just impressed, because they really are so well rounded.
It's a small cast of 12 people on stage and plus our swings … And they play lots of different characters throughout the whole show … and we are looking for a diverse cast … there's no rules here, we're just finding the right people that sort of embody these characters.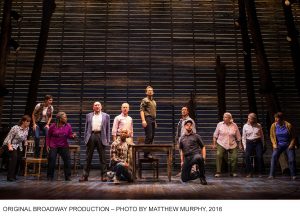 Q: You were recently featured in an article that highlighted the fact that you are one of the few female choreographers working on Broadway … how do you feel about this?
The situation is that there are a miniscule number of female choreographers compared to the amount of male choreographers in New York. That is a true statement. In fact the female to male ratio across all departments is low… there's a huge imbalance. I don't actually dwell on that, I always just pursued what I was going to do and move forward through it, not worrying so much if there was something in my way. Just looking ahead.
Q: Tell me about your background. Did you always want to be a choreographer?
When I started, I just wanted to dance, that's it. I just drove my mother crazy. I was like, "I need to be in dance class." That's all I wanted to do. So, I started at a very young age, I got a commercial when I was five, for the LA Times.
I grew up in LA, and that led to me working a lot as a young person… doing film and television commercials. And then, I started assisting choreographers at a very young age. I got emancipated (approval to leave school) when I was 15, just so I could work. I got to do a lot of different things across all mediums. And when I was about 19, I decided I really just wanted to focus in on choreographing. I performed too … if somebody called me to do a job, I would still dance, but I was really just focused on choreography. But I really was on the other side of the table on that. I love the creating of it.
Q: You've had some pretty challenging shows to choreograph too?
This is true. If I look at the Broadway shows I've done, they're all extremely different from each other. I think I credit that to my mum, because during my training she would search for the best teachers in different types of dance. So, I did everything … ballet, tap, jazz, African, swing, hip hop… Seriously, I did it all! … Which gave me a broad pallet to work from.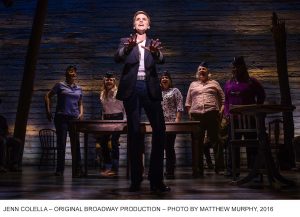 Q: In this particular show Come From Away, can you describe the style, the theme of the choreography that's involved?
Come from Away is completely unique unto itself because it doesn't follow the rules of a traditional musical. We all sort of spent a lot of time working on this piece from moment to moment, to really calibrate what it is and what we're trying to do. We have 12 chairs. We don't have a set, really… We don't have set pieces that represent things.
We use the chairs and the two tables to create our locations that the actors move around. So, part of the choreography is working out how to create a new location in music, time that also gives a feeling of what the passengers are going through in the moments.
There's a pub scene in Gander, there's a band playing and there's a dance that comes out of that, which just feels sort of natural, something you would find in that location. There are moments where I use abstract movement as a backdrop to show what these passengers are going through … such as how long have they been stuck on a plane. It's very innovative to make the story come across from the limited set.
Q: What is the music like? Again, it is your usual Broadway style musical or is it a little bit different?
It's got a pop-rock contemporary feel but it's sort of indigenous to the Celtic rock feel of Newfoundland, as well. There is a sort of a folk feel to it… like the bodhran (Celtic drum) is a real driving sound throughout the score.
Q: Once you finish the casting what are you moving on to next back home?
I have a new musical that I'm working on… directing and choreographing called Get Jack. It is sort of a rock opera based on Jack the Ripper. And we have just announced that I am working with Chris Ashley (director of Come From Away in US) on Diana The Musical, a brand new musical based on the life of Princess Diana.
I think it's a good time for musicals.
Q: What is one of your bucket list jobs?
I've got to be honest; I really love doing brand new shows. I like things that don't exist, and you have to create the roadmap for them. Revivals are gorgeous, but I like doing original musicals. The one thing that I really want to do, which I've been thinking about a lot lately, is create a full dance play in two acts of an original story, and an original score… Like a contemporary dance show. I like the work of Susan Stroman and Twyla Tharp but I want to use my voice and do my version.
Q: Who have been some of your mentors/styles that made you who you are?
I have to go back to Bob Fosse and Jerome Robbins and Michael Kidd. And then, when I was younger like Debbie Allen and even Vince Patterson who did all of the Michael Jackson choreography. Plus Kenny Ortega, who I've worked with a lot, and Michael Peters who also did a lot of Michael Jackson's early stuff.
Q: And what about today? Who do you see as being really innovative currently?
I'll tell you someone who I love very much… is a very dear friend of mine… And I just think he's wildly talented is Steven Hoggett. He recently just did the Harry Potter musical on Broadway with John Tiffany.
Q: What do you like to do in your down time away from the studio?
On my down time, I try to get to the nearest beach, as quickly as possible.
Q: So, final words on what Australia can expect from Come From Away show next year.
I think that Australia is going to embrace this show, because it really leaves you feeling just so hopeful and good about humanity. And it's something we all need right now.
***
COME FROM AWAY
Melbourne, July 2019
Waitlist now open: comefromaway.com.au
BIO | KELLY DEVINE
2017 Tony, Drama Desk, Outer Critics Circle and Chita Rivera Award nominee for Come From Away.
Choreographer

: Broadway: Escape To Margaritaville, Doctor Zhivago, Rocky (Tony, Drama Desk, Outer Critics nominations), Rock of Ages.

International

: Rocky (Germany), Rock of Ages (West End, U.K. tour, Toronto, Australia; Helpmann & Green Room awards).

Opera

: Faust (Met & ENO), Wozzeck (San Diego Opera).

Off-Broadway

: Rock of Ages, Fat Camp, Frankenstein, Ann E. Wrecksick.

Regional

: Come From Away (La Jolla, Seattle Rep); The Toxic Avenger, A Christmas Story, Bloody Bloody Andrew Jackson, Peter and the Starcatcher, Zhivago, Private Fittings (La Jolla); Stratford Shakespeare Festival: Cabaret, Romeo and Juliet.

Film and television

: Mozart in the Jungle, Wormword, Dear Dumb Diary, Naomi and Ely's No Kiss List.