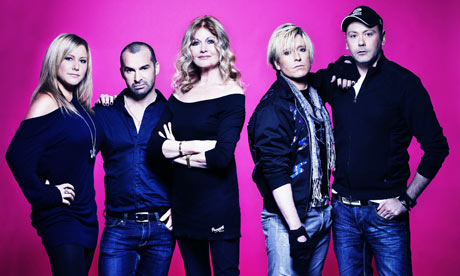 FOX 8 are bringing the UK cult hit Pineapple Dance Studios to Australia and to celebrate Kyle & Jackie O are giving you the chance to win $10,000 cash just for dancing!
But it is not as simple as just showing us your dance moves – you will have to dance off with other contestants for 24 hours straight!
Think you have what it takes to shake your way into Kyle & Jackie O's $10,000 Dance Off?
Click HERE for all the details.
Pineapple Dance Studios – the studios have seen some of history's biggest musical acts rehearse their worldwide tours there, including Michael Jackson, Beyonce, Janet Jackson, Kylie Minogue and Madonna.
The high-energy series mixes the comedy style of The Office, with the mockumentary feel of Spinal Tap and the performance elements of Fame, to create genre-defining, must-see television.
Series' break-out star Louie Spence is as surreal a character as he is addictive and hilarious. Everyone is beautiful, everyone is out to 'make it' and they are all born performers in a world where dreams are made, parts are won and 'fabulous' is a heartfelt emotion.
Only on FOX8 every Monday night from August 2 at 8.30pm.