The Challenges of Creating a Show During Covid19
Running Auditions for Friends! The Musical Parody
Interview by Chris Duncan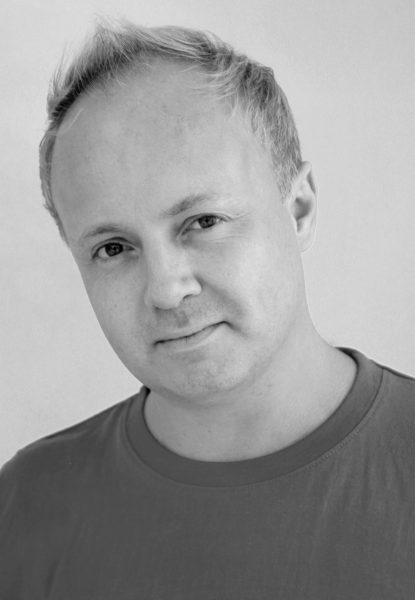 Cameron Mitchell is thrilled to be back in the studio and theatre working again after this year has seen all theatre productions paused or cancelled. To say he was excited to get auditions underway for Friends! The Musical Parody is an understatement. As the choreographer on the off-Broadway hit show due to play in Australia for the first time later this year, Cameron has had to approach the audition process differently due to the travel and social distancing restrictions in place because of Covid19.
A comedic take on the 1990s beloved TV sitcom Friends!, this musical theatre parody was originally meant to open in Brisbane in August. The virus saw this debut re-scheduled to Melbourne in November with short seasons to follow in Brisbane, Perth, Adelaide and Sydney. Now, this opening date is also in doubt due to the second wave of virus in Melbourne. The auditions for the small cast were also postponed, and have only now been held after the first round of video submissions. Cameron has had to adapt his usual audition process to meet the challenges of the times.
Chris Duncan recently spoke to Cameron about finally starting work on Friends! The Musical Parody and trying to get the auditions and production underway while working remotely and online. She spoke to Cameron both before and after the call-back auditions.
***
Q: How have you prepared for this show and the auditions with all the travel and social distancing restrictions in place?
So, we're doing Sydney auditions live and we've got Melbourne and Brisbane auditions as well via a Zoom link.
It's not ideal and it will be different, but we will have a back-up director/choreographer in Brisbane and Melbourne facilitating the auditions, which means that we can get them done and cast the show.
Because this show isn't a dance show, per se, the cast don't have to be fantastic dancers, they just have to have the rhythm and movement. So, I can tell really from whatever they do in the first 20 seconds … they could even prepare their own routine … But for this production I filmed a choreographed routine and sent it out to the auditionees to learn. Then they had to learn it, film themselves doing it and send it back to me.
So, we've already gone through that process with the videos submitted. From those videos I pretty much have an idea already of the people being considered. This is just another round of auditions we're doing now, to just throw something else at them. Because this show is so specific when it comes to the characterisation of the six cast members, firstly they have to resemble the character that everybody knows and loves.
And then, obviously, they have to be able to sing and move. And because it is Friends, and it has to have a comical element … like with the character Joey in the show … there was always a sense of him being a daggy sort of dancer. But he still has to be a good mover because it is more than just being a comedian dancer; there is a theme and style to the character. You may see someone who has the 'Joey quirks' and like it, but is it just because they can't dance?
Q: The show sounds hilarious!
I'm the world's biggest Friends fan! Like, I know the shows word-for-word. When they offered me the choreography job, I was like, "You're joking, this is every Friends fanatic's dream!" I couldn't believe it. I knew that it had been done off Broadway, and I'd seen bits and pieces of the musical, but I never thought in a million years that all my research watching the show over 20 or so years would come to something. (Laughter).
I know it all so well, so it's fabulous. The scenes are basically ten years of the best scenes from the TV episodes condensed into a two-hour musical production.
Q: Does Phoebe do her Smelly Cat song?
You'll have to wait and see. Everyone will.
Q: Explain your role as choreographer on this show.
Dash Kruck is the director, the boss. And we work together in staging the numbers. And of course, I do the movement and dances. There's no ensemble dancers, just the main six cast members (Rachel, Monica, Phoebe, Ross, Chandler and Joey) plus Gunther the barista. So characterisation is important. And I can't tell you much more than that! Only to say Gunther is there and there are other characters too, but I'm not going to give away how that works. It will spoil the fun.
Q: Can you tell me what you'll be looking for in each character?
Well, we've basically been looking for the essence of each character. Visually, we're not casting doppelgängers, but they have to have the essence of the character. People have to believe that they are Joey or Phoebe or Monica or Rachel or Ross etc. And there are so many mannerisms within those characters that people love. We have to give the audience the characters they know and love.
Of course, this show is a farce… a parody of the TV show. So, it's not just a straight copy of the scripts verbatim, and there are songs added.
Q: What are you expecting to see in the auditions?
Well, these are call-backs. So, we know who's coming. All the other ones were done online. So, it's been an interesting process doing everything from a video to start with. But that's just the way it has to be right now.
Hopefully, we see the six characters! For me they just have to have rhythm. I guess that's all I really look for, because I've worked with a lot of actors that are good movers. Then I just work with them and I will choreograph to their strengths, which is the way I usually work anyway. Sometimes I make create something and then I adapt it to them.
Most theatre choreography is jazz-based, but you never know I might give Phoebe an eclectic and contemporary infused piece, or interpretive dance perhaps!
Because I'm a bit obsessed with Friends, I'll be able to look at it through the eyes of the audience and of how would I feel coming to see this? What would I be expecting? What would I want?
(post auditions)
Q: So how did the Sydney live auditions go and what did you see?
The great thing was having everybody in the room and feeling like we were back at work… it was such a great feeling to interact with talent. Because it's not a dance show as such, I just had to see that they had the right ability that I could work quickly with. There was a lot of talent there. It was really good, it was a lot of fun and everyone was just happy to be there too.
There was a lot more emphasis on the scene work because of course they have to be caricatures of those characters. So, there was a lot of work done on that.
Then we did the Zoom calls in Brisbane and Melbourne with a choreographer in the room with the call-backs. I sent the choreographer the routine and watched him teach it to the group and then I got to see everyone and watch it like I was in the room. So, that was interesting.
We saw some great caricatures of our favourite Friends characters from Friends and now we just have to choose the main cast of six.
Rehearsals were supposed to be in October in Brisbane before flying to Melbourne for tech rehearsals and opening at the Comedy Theatre in November. But that is probably not going to happen now, so we're still waiting to hear what the timeline will be.
Q: What are your greatest hopes for this production?
Just that everyone has a great time. And so that the Friends fans and addicts get what they expect and want. As an avid Friends fanatic myself, I know that when I go, it'll just make everyone feel good. And I think that's what people are going to need coming out of this horrible time … we don't want to see anything too deep.
I hope it is something to make everybody feel really good. And I think with Friends it's like going home isn't it?
***
Instagram: friendsthemusicalau   Facebook: Friends The Musical Parody – Australia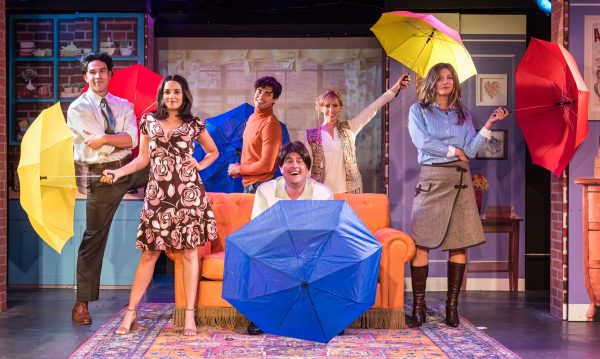 FRIENDS! THE MUSICAL PARODY
MELBOURNE ⏤ Comedy Theatre
Wednesday 4 – Saturday 7 November
Bookings: ticketmaster.com.au or 1300 111 011 
BRISBANE ⏤ Tivoli Theatre, Fortitude Valley
Thursday 19 – Saturday 21 November
Bookings: ticketmaster.com.au or 136 100
PERTH

 ⏤ Regal Theatre
Saturday 28 November
Bookings: ticketek.com.au or 132 849
ADELAIDE ⏤ Her Majesty's Theatre
Friday 4 December
Bookings: bass.net.au or 131 246
SYDNEY

 ⏤ Riverside Theatres, Parramatta
Thursday 17 – Saturday 19 December
Bookings: riversideparramatta.com.au or (02) 8839 3399
Note: This performance is recommended for mature audiences aged 12+