The Australian Ballet's Free 2020 Digital Season
Watch Don Quixote until Sept 17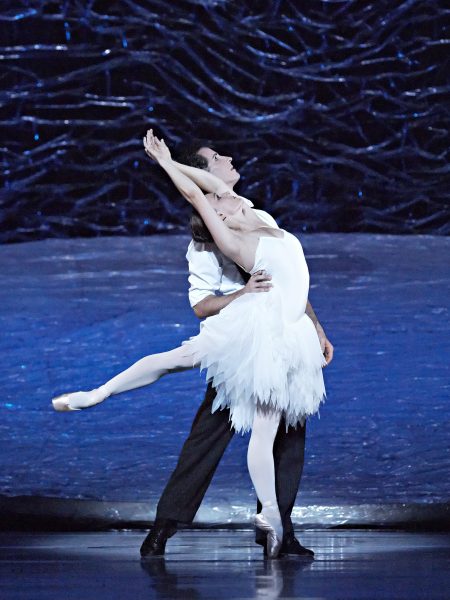 Like many cultural organisations around the world who have suddenly had to cancel all live performances due to the coronavirus pandemic, The Australian Ballet has setup an online schedule of full length ballet performances and tutorials via their website, under the title of At Home with Ballet TV, which can be accessed for free.
The 2020 Digital Season delivers free cinema-quality, full-length performances to Australians at home. The season was launched on Sunday 5th April.
While the theatres are closed, the newly launched At Home with Ballet TV Digital Season brings the joy and wonderment of dance to our audiences in the comfort of their own home, delivering some much needed ballet magic via the Ballet TV channel on The Australian Ballet website. This five-month digital season of quality production recordings, danced by The Australian Ballet, draws from a carefully curated selection of our treasured works, including all-time classics and ballet's finest romantic productions.
To open the new Digital Season, David McAllister's lavish production of The Sleeping Beauty will stream for two weeks from April 5. McAllister's The Sleeping Beauty is a visual extravaganza for all ages with swoon-worthy costumes and staging, Tchaikovsky's dreamy score, a captivating love story and bewitching fairies. Home viewers will be whisked away from reality with this ultimate escapist indulgence.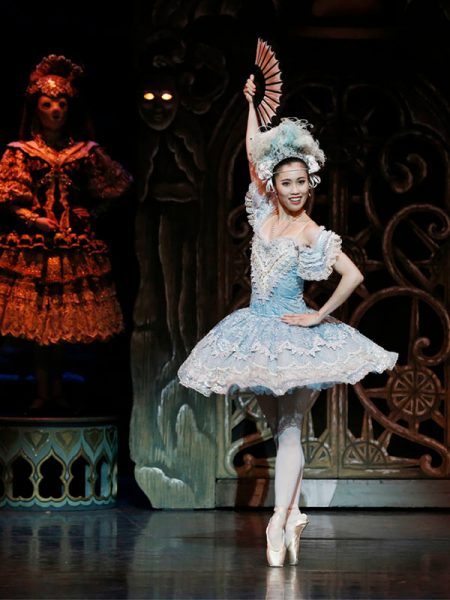 The Australian Ballet's Artistic Director David McAllister says: "We are thrilled to be able to continue to share the spirit-lifting joy of ballet with our At Home with Ballet TV Digital Season. These are challenging times for the world and ballet is something that people can turn to for escapism, fantasy and a sense of hope. Looking through the repertoire The Australian Ballet has performed, we are confident that we have hand-picked a stunning selection of works and we can't wait to share these with our home audience through Ballet TV.
"In addition to our Digital Season, audiences will be able to join me on our social channels to learn some ballet steps in a special five-part series, Dancing with David, and we're working with our wonderful dancers to bring you as much behind-the-scenes ballet content as possible."
The second and third productions to launch on At Home with Ballet TV featuring the dancers of The Australian Ballet, continue the theme of great Russian composers with the great Prokofiev ballets, with Alexei Ratmansky's Cinderella (17 to 1 May), followed by Graeme Murphy's Romeo & Juliet (1 to 15 May).
Later in the season will be Coppélia, Manon, Graeme Murphy's Swan Lake and more will keep home dwellers entertained. This is free for Australian audiences, but international fans can watch the program via iTunes.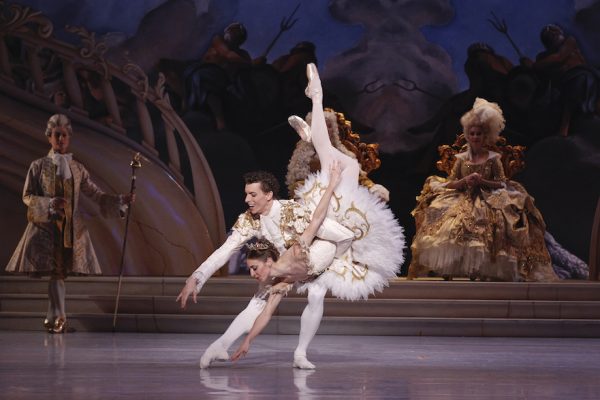 This 2016 production of Coppélia features dancers Ako Kondo and Chengwu Guo. This filmed version was originally devised and directed by George Ogilvie with Arthur Saint-Léon's original choreography. It was reproduced by Peggy van Praagh, and she also contributed additional choreography. It is a tribute to George Ogilvie, who died this year. His spirit lives on through his works. As an extra treat, viewers can also watch the 1990 version of Coppélia starring all stars Lisa Pavane and Greg Horsman.
First love, betrayal, heartache and forgiveness … we've all been through them, and that's what makes Giselle resonate so deeply in our hearts. This iconic Romantic ballet has stood the test of time, not just because of the otherworldly beauty, with its ethereal ghosts floating through the forest, but because of the universal passion and drama of its storyline. A young girl falls madly in love with a nobleman in disguise. When she realises his deception, the shock sends her mad and she dies. Raised from her grave by the vengeful Queen of the Wilis, she must forgive her lover and save him from death. We've dipped into our archives to bring you Maina Gielgud's celebrated production, filmed at the Adelaide Festival Centre in 1990 and starring Christine Walsh and Kelvin Coe.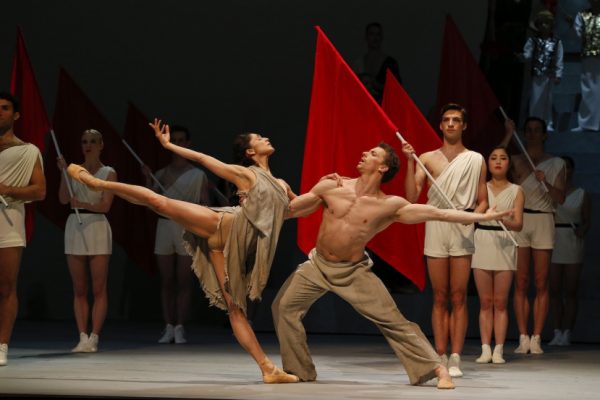 Next in the Ballet At Home program is László Seregi's Spartacus, with revised choreography by Lucas Jervies in the 2018 production being shown online from July 23.
Spartacus, based on a true story, focuses on a gladiator who led a slaves' rebellion against the Roman empire. Charting the journey of a man finding passionate love, his mission and his freedom, the ballet showcases our male dancers at their spirited and athletic best as the slaves who rise against the tyranny of their rulers. The Australian Ballet brings two versions of Spartacus to your screens during this At Home season. The 1990 production stars Steven Heathcote as Spartacus and Lisa Pavane as Flavia, while the 2018 production stars Kevin Jackson as Spartacus and Robyn Hendricks as his wife Flavia. They were both filmed at the Arts Centre Melbourne with Orchestra Victoria.
The 2018 production of Spartacus traces the journey of a hero who fights for freedom from oppression. Choreographer Lucas Jervies, a NIDA-trained director and a former dancer with The Australian Ballet, breathed new life into one of The Australian Ballet's most popular works. Inspired by Steven Heathcote's fierce 1990 portrayal of the Thracian warrior and transported by Khachaturian's music, he was determined to reimagine Spartacus for the 21st century.
The Merry Widow stars Amber Scott as Hanna and Adam Bull as Count Danilo. This show-stopping production was filmed at the Sydney Opera House in 2018. Irresistibly frothy and lavishly theatrical, The Merry Widow has enough tangled affairs, narrow misses and jealous lovers to fuel a French farce. The tiny nation of Pontevedro is on the verge of bankruptcy, and the dashing Count Danilo must rescue his country by marrying the newly widowed and fabulously wealthy Hanna Glawari. Only when they meet does he realise that she's his childhood sweetheart – and she hasn't forgiven him for jilting her years ago. Based on the beloved operetta, this lively tale will transport you to the ballrooms of Belle Époque Paris and is overflowing with champagne, romance, glitz and glamour.
You can also watch the 1993 vintage version of this production starring legendary dancers Lisa Pavane, Steven Heathcote, David McAllister and Colin Peasley.
From August 20, Frederick Ashton's joyful La Fille mal gardée (The Wayward Daughter) will be available to watch. Based on a 1789 French ballet of the same name, La Fille mal gardée was inspired by his love of the Suffolk countryside and features some of his most brilliant and intricate choreography. Incorporating elements of national folk dance, La Fille mal gardée – despite its title – is the essential English ballet. It tells the story of a pastoral love triangle. Lise loves the young farmer Colas, but her mother, the Widow Simone, has more ambitious plans for her daughter. She is determined that Lise marry Alain, the idiotic son of a wealthy landowner. A comedy of errors ensues, but ultimately love triumphs. This 1989 recording stars Fiona Tonkin as Lise and our Artistic Director David McAllister as the peasant Colas.
Enjoy a piece of ballet history from September 3 with Rudolf Nureyev's 1973 film of Don Quixote which is widely regarded as one of the greatest ever ballet films and a cinematic achievement in its own right. Directed and choreographed by the Russian superstar, the film was shot in a hangar at Melbourne's Essendon Airport and featured The Australian Ballet, putting the young company on the international map.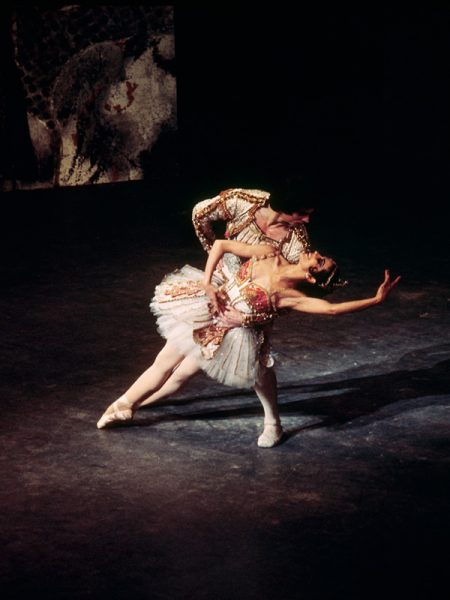 This gem was lost to the world for 25 years but has since been painstakingly restored. It stars the legendary Rudolf Nureyev and Lucette Aldous in the virtuoso principal roles, and Robert Helpmann (Nureyev's co-director) as Don Quixote. The film opens in the market square of Barcelona, enlivened with live donkeys, pigeons and chickens, and moves into a delicate dream sequence of pastel tutus and courtly love before returning for the jubilant wedding scene with its grand pas de deux. With its timeless love story and stirring Spanish-flavoured music, Don Quixote has stood the test of time as one of the world's most popular ballets. In this film version, we see it in intoxicating close-up.
AT HOME WITH BALLET TV
The Sleeping Beauty by David McAllister
5 – 17 April
Cinderella by Alexei Ratmansky
17 April – 1 May
Romeo & Juliet by Graeme Murphy
1 – 15 May
Giselle by Maina Gielgud
11 – 25 June
Swan Lake by Graeme Murphy
25 June – 9 July
Coppélia by Saint-Léon
9 – 23 July
Spartacus by Jervies and Seregi
23 July – 6 August
The Merry Widow by Hynd after Lehár
6  –  20 August
La Fille mal Gardée  by Frederick Ashton
20 August – 3 September
Don Quixote by Nureyev
3 – 17 September