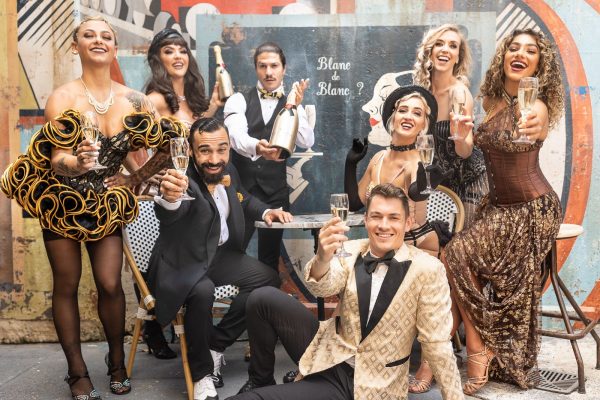 Blanc de Blanc Encore
The Grand Electric, Theatre No1
The hedonistic world of Blanc de Blanc Encore has been wowing audiences since it opened in January in the totally refurbished cabaret venue The Grand Electric, Surry Hills.  The Producers, Strut & Fret are delighted to announce that their much-loved cabaret, circus and burlesque show has been extended and will now play until 23 April. 
BLANC de BLANC ENCORE serves an intoxicating blend of fun, flirtation and acrobatic feats; enthralling audiences with the same addictive blend of acrobatic artistry and risqué revelry that its creators are world-renowned for.
The star studded, internationally sourced cast with its numerous Cirque du Soleil alumni includes Felix Pouliot from Canada, aerial duo Spencer Craig (Canada) and Caitlin Marion (USA), Remi Martin (Germany/France), and introducing Rechelle Mansour, Melanie Hawkins from Australia, New Zealand's Emma Phillips and Léah Wolff from Canada.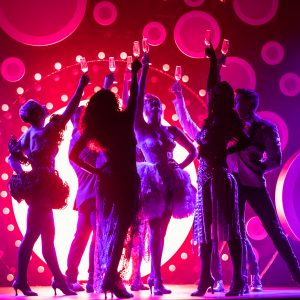 "Did I mention the skill of the performers? Whether it was risqué cancan in stilettos, striptease, slapstick, vamping, the pole or aerial rings, they were absolutely top-notch professionals. They did not miss a beat and their delivery is sharp, precise and seamless."  Theatre Thoughts
They come from around the world but perform together with familial rapport. This is clever, raucous, vibrant, frenetic fun with near nudity and complete indulgence." City Hub
"…high-flying French-themed production is as raunchy and adult as ever, shaped into new venue The Grand Electric. The venue – raw, open and charmingly minimal with a vibrant front courtyard – is as much the star of the show as the performers themselves." AU Review 
"Packed with dance, humour, and banging music … a scintillating night of entertainment.
A classic piece of cabaret, it bares all – literally and figuratively – to create a mesmerising performance."  Scenestr
"Providing a deliciously hedonistic evening of escapism …this work is a treat for audiences looking for some grown up fun and frivolity." Broadway World
Blanc de Blanc Encore
Surry Hills

– The Grand Electric, Theatre No1
From 7 January – 4 March 2023