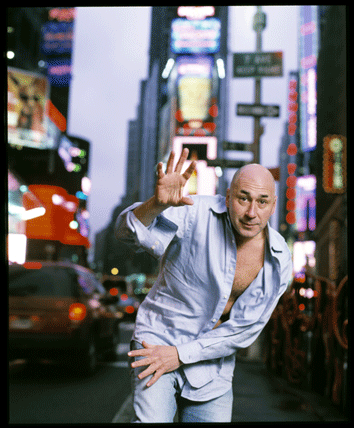 Belowsky is a train-wreck waiting to happen – he will hit all your senses, with his brand new, unique one-man show, so enter at your own risk and Take a Lesson in Belowskology!
Meet gurus that hang out on YouTube and complicated complex cosmopolitans. Meet John Lennon in heaven and Bonn Scott in his bedroom, meet the Sex Pistols, Malcolm McLaren and Vivian Westwood down at World's End.
Belowsky's comedic, mesmerising spoken word will have you laughing, thinking and wondering as he takes you on a journey around the world and back again through the twentieth and twenty-first centuries, like you're trapped in a neon technicolour pinball machine.
From his famous lobby shows at the infamous Standard Hotel, West Hollywood, to his live talk show Authentic at the Notting Hill Arts Club and opening for The Charlatans at the Cuckoo Club in the West End of London for Death Disco TV, to most recently bringing his quick wit to Foxtel's Quickies in my Kitchen with celebrity chef Anna Gare, this international hound dog will leave you wanting more.
Poet to the Stars, He's a spoken word comic genius. Alan McGee, co-founder of Creation Records and Oasis Manager
See link below with Belowsky reciting the "Frosty Flake Surfer".
http://www.youtube.com/watch?v=27XE26RkuSI&feature=view_all&list=PLBAAA745A60288D10&index=10
24, 25, 26 and 27 August
DownStairs at the Maj, His Majesty's Theatre 825 Hay St, Perth
Tickets available at BOCS Ticketing on 9484 1133 I BOCS outlets I bocsticketing.com.au
Become a Brainbox Addict and receive ticket discounts at all The Brainbox Project presented shows, email: brainboxaddict@aegogdenperth.com.au with your contact details.
BIOGRAPHY
Belowsky, hails from Manchester, England and has travelled the magic triangle of London, LA and New York.
In New York city he is a regular at the Sidewalk Cafe, the Poetry Bowery Club, and the Cornelia Street Cafe. He has also performed at the Nuyorican Poet's Cafe, the Gotham Comedy Club and the CBGBs Club before its closing, and has made appearances on WBAI radio on the Bob Fass Show.
In Los Angeles, he performed his exclusive lobby shows at the infamous Standard Hotel, Los Angeles, Sunset Strip, also at the Improv on Melrose, in the Belly Room at the world famous Comedy Store, and at Royce Hall, UCLA.
In London, he hosted Death Disco at the Notting Hill Arts Club and makes appearances on the hit sheets at the Cobden Club. He hosted Authentic Live and opened for The Charlatans at the world famous Cuckoo Club for Death Disco TV.
In Manchester, he was one of the hosts of the Tony Wilson Experience, where he interviewed celebrities live on stage in tribute to Tony Wilson, founder of Factory Records. He collaborated with Andy Bell of Oasis with music and poetry.
In Australia, Belowsky has recently featured as one of the voices in the Brown's Chill Milk campaign, been a guest on ABC Radio Saturday morning and RTRFM, and starred in Anna Gare's Quickies in my Kitchen on Foxtel, supplying the spoken word and comedy. He has also had a write-up in Loose Leafs in the West Australian by Alice Nelson, and completed a live video for the West Australian online.
Belowsky's prolific lyrical rants capture the excitement and chaos of modern consumerism. Neither a serious outlook nor a playful wit can stand alone, but Belowsky has both.