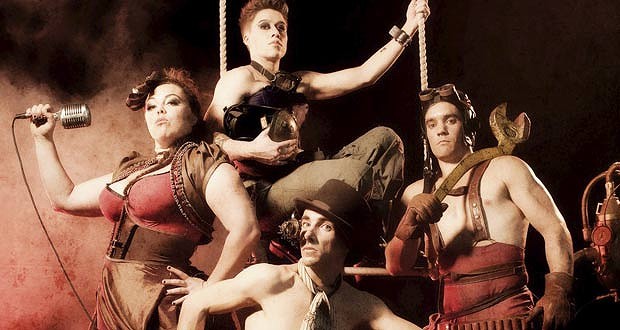 Just less than four weeks from the start of Brisbane Festival, new figures have been released showing half the population of Australia have never been to an arts festival.*
Brisbane Festival Artistic Director Noel Staunton said Brisbane Festival offers audiences the opportunity to experience something new with more than 70 productions and 400 performances, four world premieres and five Australian premieres taking over the city from 3 – 24 September.
"Tickets are selling fast so with less than one month until the Festival kicks off I encourage people to get in quick and seize the opportunity to experience something new whether it be music, theatre, dance, comedy, circus or other art works," Mr Staunton said.
The research, which was commissioned by Brisbane Festival, also showed 94% of Australians have not been to a Spiegeltent – a decadent venue all the way from Belgium that will take over King George Square in September for Brisbane Festival.
"This year everyone is guaranteed to find something they love at The Courier-Mail Spiegeltent, which has a fantastic line up of music, cabaret and comedy with highlights including indie goddess Kimbra, soul legend Syl Johnson and a brand new cabaret show The Dream Menagerie."
It was also revealed that around three quarters of the population have not attended a fringe festival.
"Brisbane Festival's experimental programme Under the Radar, which runs for the three weeks of the Festival, will provide ample opportunities for audiences to experience something unique.
"Under the Radar invites audiences to indulge in the artwork of an impressive line-up of progressive artists and showcases 24 artist collectives," Mr Staunton added.
Results also show close to two thirds of Australians have not been to a classical music concert and almost three quarters have never been to an opera.
In a rare treat for the city, the world's greatest pianist, Evgeny Kissin, will make his Australian debut on 11 September at QPAC and on the same day a new symphony, Symphonia Eluvium (Symphony of the Floods), composed by celebrated Australian Elena Kats-Chernin will be performed for the first time.
"It's a real coup to engage Evgeny Kissin for his first ever Australian concert and the performance by the Queensland Symphony Orchestra of the new work, led by internationally acclaimed American conductor Asher Fisch, will be both emotional and surprising for Brisbane audiences.
"Brisbane Festival will provide a wonderful opportunity for the city to be part of something new with a programme including the best of Brisbane, the best of Australia and the best of the world."
Visit www.brisbanefestival.com.au for programme and ticketing information.