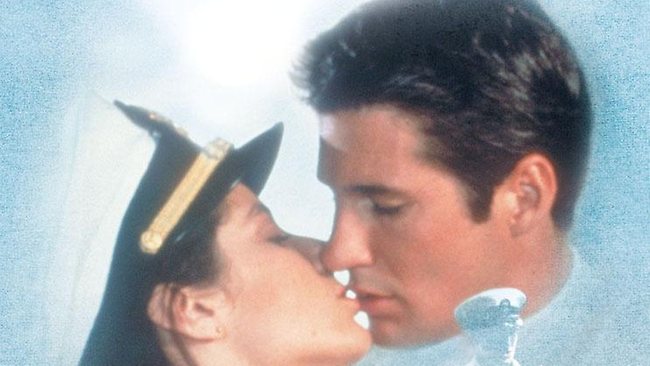 It was announced today by Barry O'Farrell, Premier of NSW, that Sydney has won the right to host the World Premiere season of the new musical AN OFFICER AND A GENTLEMAN in 2012.
Based on the hugely successful Academy Award-winning film, this new production has been adapted for the stage by the original screen writer Douglas Day Stewart and co-writer Sharleen Cooper Cohen, with music and lyrics by Ken Hirsch and Robin Lerner. It will be produced by Sharleen Cooper Cohen and John Frost, and directed by Simon Phillips (Priscilla Queen of the Desert The Musical).
A hit across the ages, the 1982 film has become a phenomenon in cinema history, recently listed by the American Film Institute as one of the top ten love stories in cinema history. Featuring the iconic hit song "Love Lifts Us Up Where We Belong" and a new score by Grammy® nominees Ken Hirsch and Robin Lerner this timeless tale of struggle, success, friendship and love promises to be the musical blockbuster of 2012.

AN OFFICER AND A GENTLEMAN is a triumphant story of working class heroes surviving great tests; a classic modern day Cinderella story about a working class boy and girl who must overcome their upbringing and personal weaknesses to accept life and love.
Barry O'Farrell, Premier of NSW, said, "It is with great pleasure that I am able to announce another World Premiere musical for Sydney, AN OFFICER AND A GENTLEMAN. Sydney is now officially the number one city for first run musicals in Australia. Sydney was chosen over London and New York for the World Premiere of this new stage production."
John Frost is thrilled to be able to bring this classic tale to life in musical theatre form. "When we held a workshop of the musical in 2009, I knew instantly that I wanted to produce this wonderful show. And with the assistance of the NSW Government and the Events team at Destination NSW, I can produce the World Premiere right here in Sydney."
Sharleen Cooper Cohen is doubly excited that her musical is opening in such a beautiful and elegant city! "The fact that Sydney is home to one of Australia's naval bases is only one of the reasons that it's a perfect place to premiere the show that celebrates a Navy officer. The audiences are welcoming and enthusiastic, the performers are so talented, the designers are outstanding and we all love our director, Simon Phillips. It's a joy to work in Australia. I always believed that this moving and timeless romance, one of the most popular films of all time, would make the perfect musical, so I began pursuing it back in 2000. Now, I am thrilled to see it coming to fruition."
Let love lift you up where you belong when Sydney hosts the World Premiere of AN OFFICER AND A GENTLEMAN at the Lyric Theatre, Star City on May 24, 2012.