Masters of Choreography Launch World Tour After Sold Out West End London Season
Beats On Pointe
PLUS! … WIN TIX! We have 2x double passes to give away to 2 lucky random winners to see Beats On Pointe on Friday 1st March at The Athenaeum Theatre in Melbourne. To enter, send in your name, number and postal address to win@dancelife.com.au with the subject of 'Beats On Pointe'. Winners will be drawn Monday 25th February.
Hot on the heels of a sold-out preview season in London's West End, Australian dance company Masters of Choreography is launching their latest show Beats on Pointe in Melbourne before taking the dance spectacular back overseas on a world tour.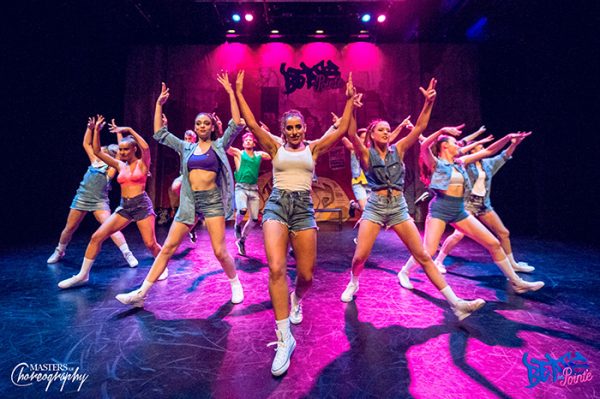 Fusing the seemingly contradictory disciplines of ballet and street style, Beats on Pointe is a fast-paced good time that demonstrates the talent and athleticism that exists in Australia's dance industry.
Known for pushing conventional dance boundaries, Masters of Choreography's Producer, Writer, and Director of Choreography Jennifer Masters said that merging of the two dance styles was a challenge not only as a choreographer, but also for the dancers. The result is a tightly choreographed show that guarantees to get audiences' toes tapping.
"Beats on Pointe is a great showcase of not only the talent we have in this country, but also how diverse and inclusive dance truly is. Our dancers have outdone themselves with this show, and the merging of the two styles to integrate in a way that not only looks good but that also makes sense and keeps audiences engaged, has been a great experience for everyone involved," said Jennifer.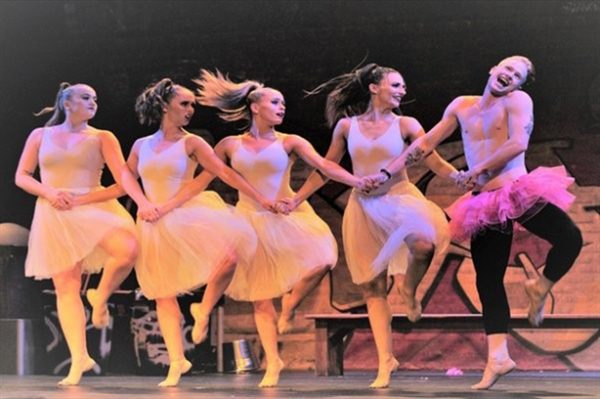 "We are so excited to be launching the show at home before heading overseas. The response to Beats on Pointe has been incredible, and it's a dream come true to already be booked and selling out in locations across Asia, the Middle East, and to be heading back to the West End."
This month also saw the announcement of a partnership between Masters of Choreography and vegan makeup company Adorn Cosmetics as the official partner of the group's upcoming world tour.  Supplying all makeup as the show makes its way around the globe, Adorn Cosmetics is organic, vegan, and comes with eco-refills, making it the perfect match for the Beats of Pointe troupe, who are not only passionate about dance, but who also need to ensure their skin stays in prime condition through grueling performances and under harsh stage lights.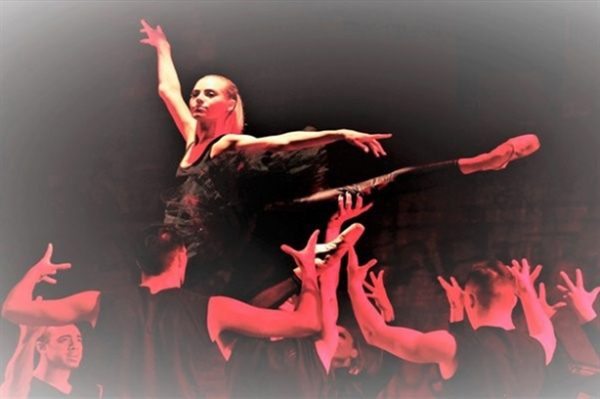 Masters of Choreography's Producer, Writer, and Director of Choreography Jennifer Masters said, "We are so excited to be working with Adorn Cosmetics. We love that the brand is eco-friendly and kind to skin, but doesn't compromise on performance. Our dancers need to wear stage make up for performances, and it can be difficult to ensure their skin is being looked after properly while still looking fabulous on stage – but Adorn Cosmetics does just that!"
After launching in Melbourne, Beats on Pointe will tour Australia before the show heads overseas to the likes of Dubai, Singapore, New Zealand, and also back to London for what will be the longest running show at the Peacock Theatre in 2019.
Beats on Pointe – Australian Tour
From 1 March 2019
Launch – Friday 1st March – Athenaeum Theatre (Melbourne)
Saturday 2nd March – Clocktower Centre (Moonee Ponds)
Saturday 13th April – Don Bosco Theatre (Tasmania)
Saturday 27th April – Canberra Theatre Centre (Canberra)
Friday 23rd August – The Science Theatre (Sydney)
Sunday 1st September HOTA (Gold Coast)
Saturday 28th September – Canberra Theatre Centre (ACT)