Force Majeure
AUDITIONS FOR YOUTH COMPANY (9-14 years)
Sunday 29 March | Carriageworks Sydney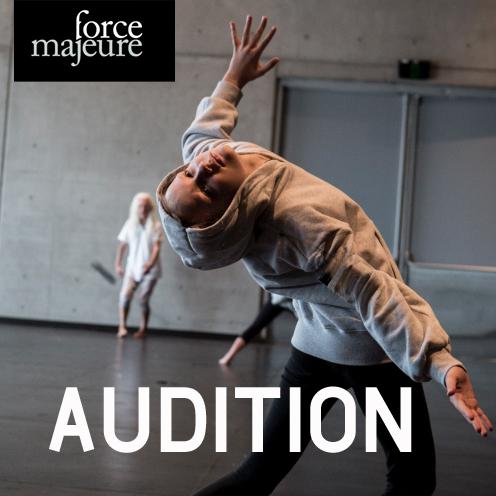 Force Majeure is seeking fearless, open-minded, creative and committed young performers aged 9 to 14 years to form a Youth Company.
The Youth Company will be nurtured within a company structure and have the extraordinary experience of training with one of Australia's leading dance theatre companies led by our Artistic Director, Danielle Micich.
This experience will extend their individual talents as young artists and provide them with the opportunity to perform in a major new work by Force Majeure premiering in 2021. This is a unique chance for young performers interested in pursuing a career as a professional performing artist.
To Audition you must be:
● An all-rounder who is confident with movement, comfortable using your voice and open to acting
● Aged 9 – 14 years old and based in, or near, Sydney
● Committed to all training and rehearsal dates
YOUTH COMPANY TRAINING


July: 14-17, 26
August: 2, 9, 16, 23, 30 August
October: 6-10, 18, 25 October
November: 1 November
REHEARSAL PERIOD


5, 12, 19, 21, 22, 28, 29, 30, 31 December
Further rehearsal in the lead up to the production in January TBC
Training and rehearsal dates take place during school term and holidays. Successful Youth Company members will be required to pay a membership fee of $350 which includes the cost of all training. Payment plans will be available to successful applicants.
AUDITION DETAILS
Date: Sunday 29 March
Address: Carriageworks
245 Wilson Street, Eveleigh 2015
Time: Group 10am – 5:30pm. You will be required for up to 2 hours during that time.
Auditions will include a warm-up, group improvisations, voice work, creative tasks and learning a sequence of movement. No preparation needed.
Spots in each group are limited and no video or late auditions will be accepted. For more information, please contact Company Administrator Elle Evangelista at projects@forcemajeure.com.au