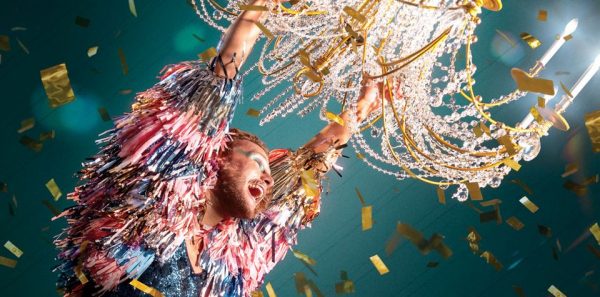 Adelaide Cabaret Festival 2024
Calling All Cabaret Artists and Producers
Adelaide Cabaret Festival is inviting show creators and performers to submit their works and acts for consideration as part of Adelaide Cabaret Festival 2024 – the world's largest cabaret festival of its kind.
Under the Artistic Direction of award-winning Australian stage and screen star, writer and consummate performer Virginia Gay, next year's Adelaide Cabaret Festival is sure to be as glittering as ever as Virginia puts her creative touches on the program.
Direct from the UK where she is currently on the quest for exciting new shows from around the globe and Australia, Virginia Gay said:
"How elastic can the concept of Cabaret be? How can you stretch the simple 'story-into-song' format into something that plays with form, something we haven't seen before, something that takes our breath away?
"I love weird, I love (finely-honed, expertly controlled) chaos. I'm excited by queer, diverse, female-and-gender-non-conforming excellence.  And I wanna see the thing that makes you, YOU.
"I'm interested in shows which challenge traditional ways of thinking but are so entertaining you don't notice your whole world view changing, and they glitter with joy mischief, wit, and irreverence. Sound like a good night out? We think so too! So, send us your submissions!"
Produced and presented by Adelaide Festival Centre, Adelaide Cabaret Festival has grown from modest beginnings in 2001 to become Australia's major winter festival and the largest cabaret festival in the world.
The festival has been a platform for shows and performers who have achieved critical acclaim and featured world-renowned artists including Ms. Lisa Fischer, Kristin Chenoweth, Idina Menzel, Tim Minchin and Dita Von Teese to name a few.
Adelaide Cabaret Festival 2024 will be held from June 7 – 22.
Applications can be made here
Updates at: adelaidecabaretfestival.com.au