Back for the Main Event!
January 19 – 25, 2022
The festival returns to Melbourne with an inspiring faculty line up conducting masterclasses and choreography residencies culminating in the much loved gala, United in Rhythm.
Masterclasses. & Residencies: Jan 19 – 23
Jason Coleman's Ministry of Dance, North Melbourne
United in Rhythm Gala Shows: Jan 24 -25
Chapel Off Chapel, Prahran
Presented in conjunction with City of Stonnington, Regional Arts & Creative Arts Victoria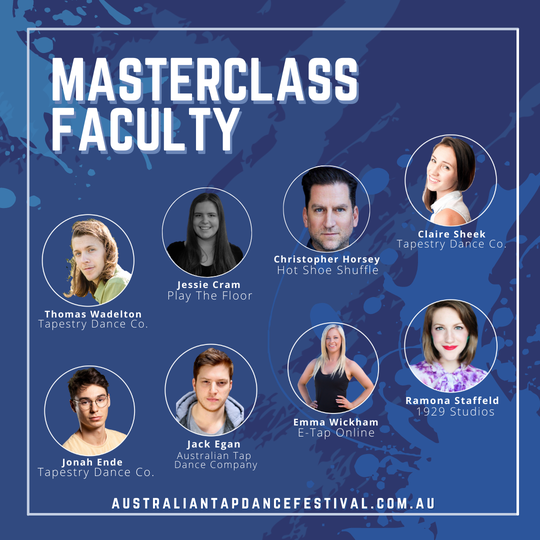 The Masterclasses
We are thrilled to have this incredible line up of faculty running masterclasses for Under 14s, Intermediate, Advanced and a couple of special all levels classes, Intro to Swing Dancing with Ramona Staffeld and Intro to Improv with Thomas Wadelton. Make sure you check out the schedule and book early as numbers are limited due to current restrictions.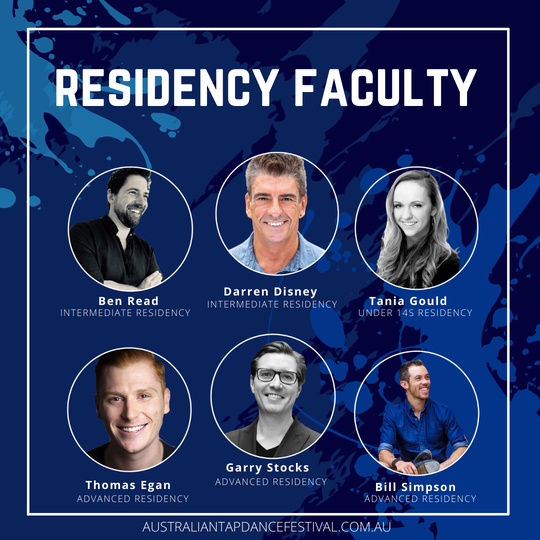 The Residencies
Residencies are a unique opportunity to connect with industry leaders and level up your tap dancing in just one week.
Choose your faculty mentor to work with through a series of masterclasses over 5 days that culminate in a performance in front of a live audience at one of Melbourne's leading arts venues, Chapel Off Chapel.
Under 14s, Intermediate available now
Only 2 spots remaining in Advanced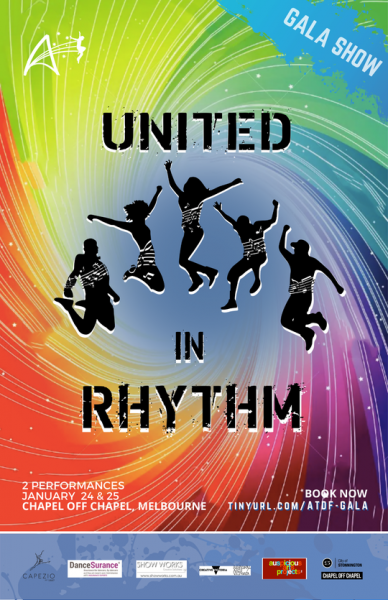 The Gala
Join us for an epic reunion after 2 years, for the highly anticipated event of the Festival.
For 2 nights only, witness some of Australia's best Tap dancers from shows such as The Tap Pack, Tap Dogs, 42nd Street plus their residency performers showcasing everything you love about Tap dance and more.A non-stop evening of music, rhythm and toe-tapping entertainment, hosted by the charismatic, Eden Read.
Come and feel the excitement and be inspired by the entertainment and diversity of the wonderful art of Tap dancing.