74th Year of Australia's Ultimate Competitive DanceSport Event
+ Para Dance Competition!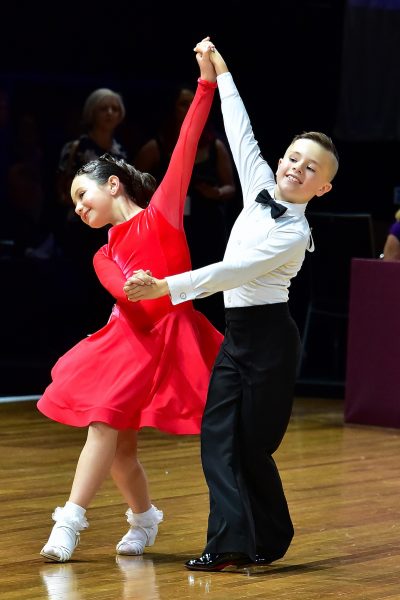 WIN!! … We have 2x double passes (valued at $196 each) to attend the Australian Dancesport Championships on Sunday 8 December allowing entry from 8:30am until late. To enter, send in your name, number and postal address to win@dancelife.com.au with the subject title 'Dancesport Champs'. Entries close Friday Nov 29. Winners drawn at random. 
This December, Australia's premier competitive DanceSport event celebrates 74 spectacular years and graces a brand-new stage at Melbourne Park's Margaret Court Arena.
"We are thrilled to introduce competitors and audiences to an exciting new chapter of the Championship at its new home of Margaret Court Arena. Offering an identical floor space and all-new intimate setting, the new venue will draw audiences closer to the action for a jam-packed weekend of thrilling competitive dance and remarkable athleticism," said Australian Dancing Society Managing Director, Adam Blakey.
DanceSport is a confluence of many disciplines; the ultimate test of physical strength, agility, coordination, stamina, discipline, teamwork, grace, style and musical interpretations. As one of the key DanceSport events on the international circuit, the Championship provides Australian athletes the opportunity to compete against globally-recognised contenders on home soil.
From those who are just starting out on their newly acquired DanceSport journey through to seasoned professional competitors, the Championship has a division for all abilities. Across three days, Professional, Adult and Junior couples, as well as individual and teacher student pairings, will compete for 2019 Australian titles in Standard, Latin American and New Vogue styles. Those competing in the Australian Closed and Open events will vie for their chance to represent Australia at World DanceSport Federation (WDSF) World Championship events in 2020.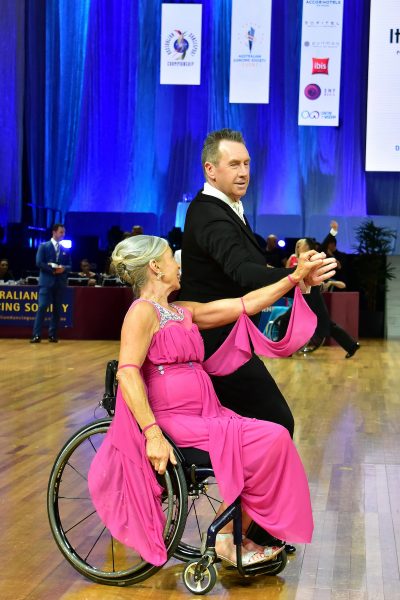 Following the enormous success of the inaugural Para DanceSport Competition in 2018, Victorian para-athletes will take to the stage for the very first time to compete against West Australians in a range of Standard and Latin American styles, on Friday 6 December.
Internationally renowned Danish dance superstars Bjørn Bitsch and Perth-raised Ashli Williamson, will travel to Australian shores for exclusive performances on the Saturday and Sunday of the Championship. The real-life married couple are six-time world record holders, eight-time world champions and currently hold 19 Danish DanceSport titles, certifying them as one of the most successful couples in the history of global DanceSport.
Alongside the inaugural Australian Para DanceSport Competition, the first day of the Championship will feature all recreational events, as well as the 2020 world championship qualifier for the 10 Dance event; couples competing in a combination of the five Standard dances and the five Latin American dances. The family-friendly day celebrates dancers of all age groups and abilities, competing in a variety of different styles.
The action-packed program will continue across the weekend, as the Australian winners of each graded event will be crowded on Saturday. Finals for the Australian Closed and Open events will be held on Sunday, with winning couples representing the country on the world stage in 2020.
A powerful floor Show from Bjørn Bitsch and Ashli Williamson to close out the 74th Championship.
The 2019 Interflora Australian DanceSport Championship is proudly supported by Interflora, the Victorian State Government, DanceSport Australia, Sofitel Hotels & Resorts, and Accor Hotels.
For more information, visit www.theaustralianchampionship.com.au
2019 DANCESPORT CHAMPIONSHIPS
Margaret Court Arena, Melbourne Park, Olympic Blvd
Friday 6 until Sunday 8 December, from 8:30am daily
Bookings: www.ticketek.com.au
13 28 49