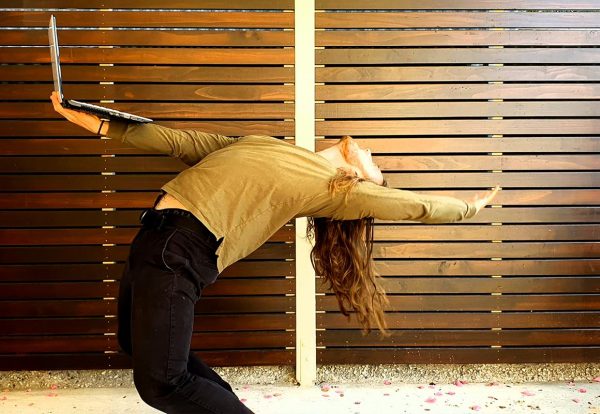 Australian Dance Theatre's Upcoming Collaboration
New Short Works from The World's Smallest Stage
Australian Dance Theatre (ADT) have excitedly announced they are working on a collaboration with local dancers, choreographers and musicians while in isolation in a project named The World's Smallest Stage.
ADT are working with indigenous dancers and choreographers from Kurruru, the team at Restless Dance Theatre, local independent choreographers and an eclectic range of local musicians, identified in partnership with Music SA, to bring The World's Smallest Stage to you.
Generously supported by Arts SA, The World's Smallest Stage will see ten (10) choreographers matched with twelve (12) dancers and ten (10) composers to create a series of new dance works, between 5-10 minutes' each.
Each new dance piece will be confined to a living room size area of 2m x 2m, the ideal size for it to be watched by audiences via their home computer screen and referencing social distancing regulations that have become a major part of our lives.
The idea was conceived by Garry Stewart, ADT's Artistic Director, as a direct response to the limitations that arts companies and artists are facing during the current public health crisis.
"COVID-19 has been incredibly disruptive and damaging for all of us in the arts, but it has allowed us to re-establish our relationships with the wider arts sector and start innovating and creating together rather than separately.
"Thanks to the generous funding from Arts SA's Arts Organisations' Collaboration Grants, we have been able to bring together our colleagues at Restless and Kurruru, a fantastic group of independent choreographers, and the amazing composers selected in partnership with Music SA to create The World's Smallest Stage," said Nick Hays, Executive Director.
These new short dance works will be presented in mid-June for a limited period online, and once Australia comes out of isolation they will be presenting the performances live at ADT's home, The Odeon.
More details on how you can experience The World's Smallest Stage will follow.