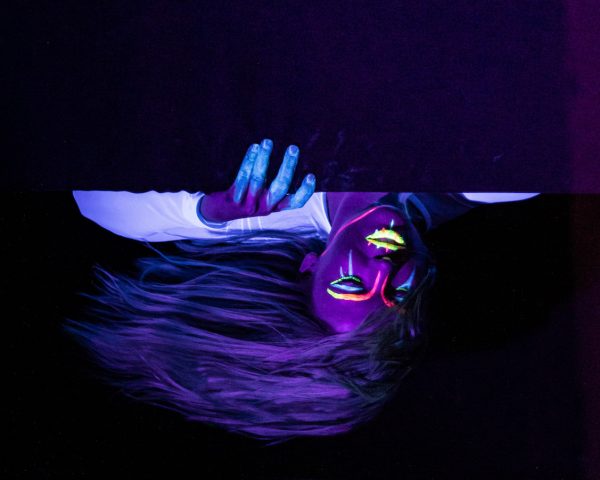 Bonnie Curtis Projects Invites You to Escape Your Everyday Life
An Immersive Experience Where You Decide the Story
Madness. Mischief. Delight. A dream caused by the surrender of a butterfly into the fog.
This is how award-winning dance company Bonnie Curtis Projects describes their latest work Wonderland, which premiered in Sydney in August 2019.
Bonnie Curtis Projects (BCP) is a Sydney independent dance company. BCP creates fun, interactive and unpredictable performances.
Escape from reality and journey into the surreal and bizarre with Wonderland at Annandale Creative Arts Centre over March 27 – April 5.
Presented at the heritage-listed Annandale Creative Arts Centre, Wonderland is the story of a surreal, alternate universe where you decide the story. This interactive and immersive experience takes you on an unreal adventure that suspends the limits of imagination and reality.
Led by its founder and namesake, Bonnie Curtis, the indie dance company is a diverse ensemble of performers that includes some of Sydney's best independent dancers.
The artistic director, Bonnie, says Wonderland allows the audience to escape from day to day life. "Wonderland is a world where the reality of it's inhabitants is a little bizarre and somewhat ridiculous. I wanted to create a fun and interactive performance that takes the audience on a journey into the unknown, where things are not what they seem."
Bonnie is inspired by her childhood imagination, where the unreal was real. "Wonderland is inspired by the paintings of Salvador Dali, the bizarre world of Alice in Wonderland, along with the Choose Your Own Adventure and Goosebumps book series. These are all things that shaped my childhood and inspired my imagination as a child and young adult. As a child, I thought everything I saw was possible. I couldn't understand why I was unable to replicate them when in books and tv, they were able to perform them so naturally. This left me yearning to find a way to make the unreal seem possible."
On the themes of the work, Bonnie says "there are some darker thoughts and undertones in Wonderland, as there are in all of my works. It is part of being human. With this piece, I will leave it up to the audience to decide what those undertones are and what they mean to them. This is the second incarnation of Wonderland and it has changed somewhat since our first season. The recent events over summer left a lasting impact on me. Naturally this had an impact on the work as well. I have made the conscious choice to let those experiences guide the creative process."
As the show begins, the audience enters Wonderland as a group. Throughout the evening, the audience is split up and taken on different journeys. Their journey takes them through surreal worlds where the real is unreal. Their path is determined by a seemingly innocent decision they make before the show begins.
What path will you choose?
"An intense, powerful and intimate performance." – Sydney Arts Guide
"Wonderfully choreographed and executed… A very dark and nuanced depiction of the surreal." – State Of The Art
"Fabulous, creative, thought provoking, funny and a little bit scary." – Sarah, Audience Member
WONDERLAND


March 27 – April 5 @7:30pm & 9pm (60 mins)
Annandale Creative Arts Centre, 81 Johnston St, Annandale, NSW
Bookings: www.trybooking.com/BIAGO