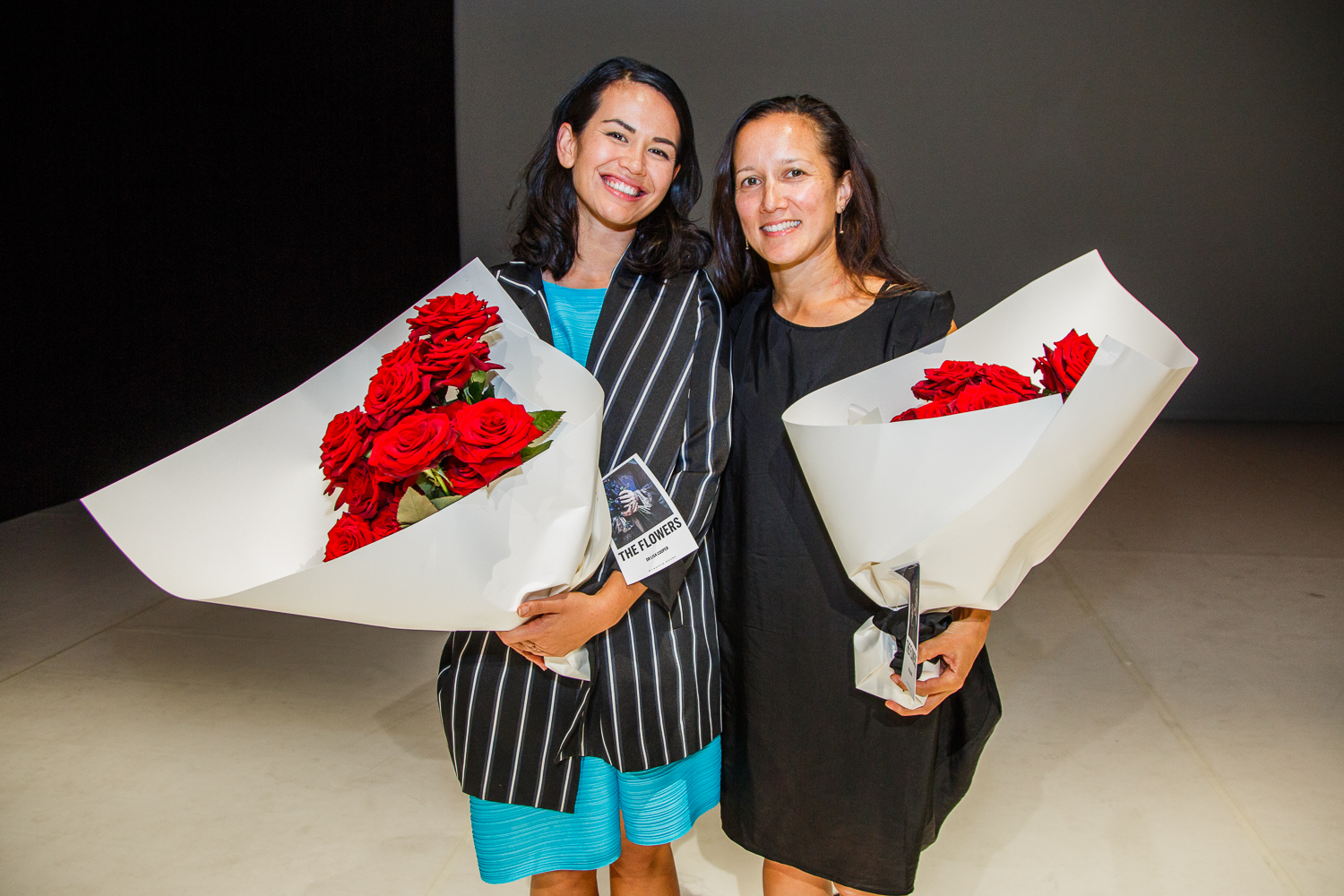 Melanie Lane wins $30K Keir Choreographic Award for 2018
Melanie Lane was chosen as the recipient of the 2018 Keir Choreographic Award presented by The Keir Foundation, Dancehouse and Carriageworks at the finals in March, while Amrita Hepi was awarded the 2018 Audience Choice Award. Australia's most prestigious major choreographic award, supported by the Australia Council for the Arts, sees a $30,000 prize going to Melanie Lane and $10,000 prize to Amrita Hepai.
Melanie Lane's work, PERSONAL EFFIGIES was performed by Melanie Lane and Chris Clark with music by Chris Clark and costume design by Paula Levis and is described as a synthesis of constructed bodies for a singular body, drawing from avatars, puppets, dolls and effigies. Lived experiential histories and fantasies of a future body came to form a series of imaginary archetypes that examined the boundaries of the animate and inanimate, or the artificial and the natural – exploring thematics of romance, intimacy and morbidity.
The Audience Choice Award went to Amrita Hepi for her work A CALTEX SPECTRUM performed by Jahra Rager, Tyrone Robinson and Sarah Vai with set design by Alice Joel and music by Daniel Von Jenatsch and Sarah Scott. The work asked: Is it possible to transcend class through movement, or do society's inscriptions remain firmly imprinted on the body?  Three performers conducted an embodied exploration of cultural corporeality, navigating a complex entanglement of the theatre's social function, a motorbike and it's ensuing somatic assumptions. Through sound, monologue, and all-consuming physical presence, the performers blazed through dances of social mobility.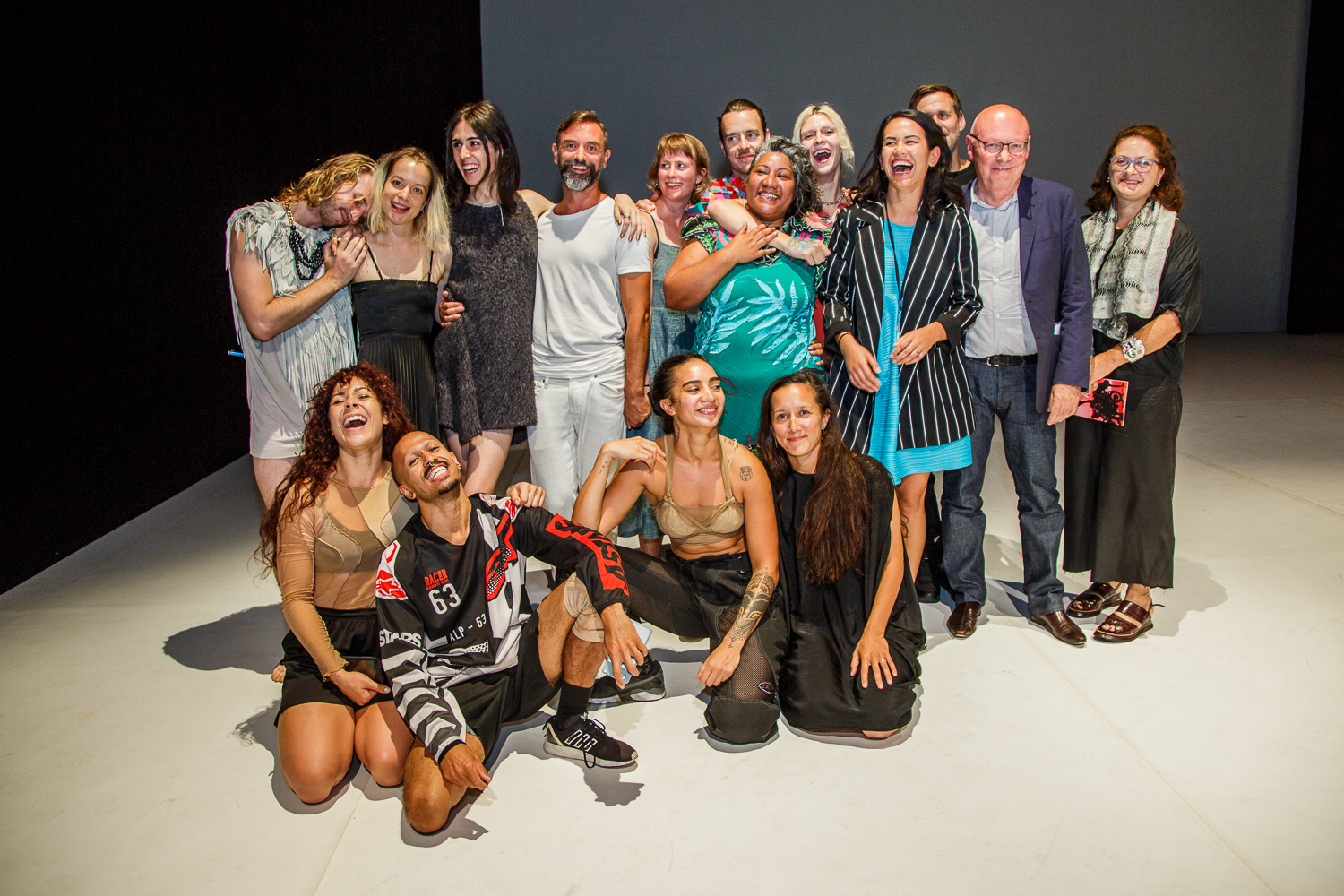 Eight artists were selected as finalists by a high-profile international jury to take part in the biennial competition, dedicated to the commissioning, presentation, promotion and dissemination of new Australian choreography. The selected artists were: Nana Biluš Abaffy, Luke George, Amrita Hepi, Melanie Lane, Prue Lang, Bhenji Ra, Lillian Steiner, and Branch Nebula (Lee Wilson and Mirabelle Wouters). Read our previous article here.
The 2018 Keir Choreographic Award jury, responsible for selecting the eight finalists, is comprised of: Head of Dance, Performing Arts of the West Kowloon Cultural District Authority, Hong Kong, Anna Cy Chan; local dance icon Lucy Guerin;Ishmael Houston-Jones, US choreographer, author, performer, and curator; Hungarian choreographer, dancer and performer Eszter Salamon; Artistic Director of international arts festival Kunstenfestivaldesarts, Brussels, Christophe Slagmuylder; and Venice Biennale Gold Lion winner and acclaimed Brussels-based American choreographer and dancer Meg Stuart.
The entry requirements for the Award call for professional artists with an established practice to enter by submitting a five-minute video pitch for a choreographic idea of 20 minutes in duration. The Keir Choreographic Award jury assesses the initial video applications and the eight short-listed works are provided with commissioning funds to realise their idea.
Previous winners of The Keir Choreographic Award were Melbourne-based artist Atlanta Eke in 2014, and Sydney-based Torres Strait Islander choreographer and performer, Ghenoa Gela, in 2016.