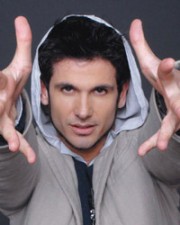 The Squared Division scored the gig of the month, choreographing for KE$ha on SYTYCD. I hear she was amazing to work with, even rehearsing for 5 hours with the dancers. Dancing with her were Ame Delves, Antony Ginandjar, Kassi Lee, Lockhart Brownlie, Cory J To'o, Kate Wormald. Amazing work as always from the TSD.
Ant and Ash from TSD also choreographed the new Male Revue on board Stealth Cruises. This male dance revue stars the sexy Daniel G, Will Sabin, Sam Marks and Pommy John. I was in attendance on opening night and I can tell you it's a fabulous night out. Just don't sit next to Leah Howard. As well as sexy dance routines there is a lot of fabulous costumes tight bodies on display.
Wil Sabin is taking a note out of Kim Kardashians book and only taking on 5 gigs at a time (His words via Facebook). They are Stealth Cruises on Saturday Nights, Choreographer of Maxim Dolls who have residency at Resort Casino in Singapore, choreographing the video for Prinnie's new track, Gimme the Night with the launch on Queens birthday weekend in Brisbane. You can also catch Wil in all his glory, well in next to nothing, at Stonewall Hotel Thursday nights dancing beside Daniel G and Eli Crawford.
Spunky Daniel G who is a contender for Cleo Bachelor of the year (be sure to vote) is the busiest commercial dancer around. As well as Stealth and Stonewall, residencies he can be seen dancing with Prinnie at all her gigs around Australia. You can see him with Michael Boyd, Ame Delves, Sarah Jane Coombe and Courtney Act at Nevermind on Friday and Saturday nights. Daniel is also shooting videos for Courtney Act 's new single and off to Singapore on Saturday to shoot a video for a Singaporean pop artist. He is also the face of Aussie swimwear label Marcuse. Ok Daniel don't be greedy leave some work for the others!!!!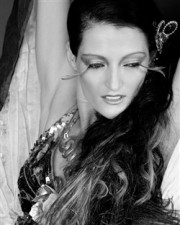 Ame Delves is also busy running around town shaking her good thing; you can catch her every Saturday night at the Crystal Boudoir where you can also catch Michael Boyd and Sarah Jane Coombe. What about that amount of hotness on one stage it should be illegal. Ame also choreographed and danced for mega talented American Idol runner up Adam Lambert on SYTYCD. Always uber styled Ame has been doing her thing for the fashion world as well, working with Jennifer Hawkins on the Myer Fashion parade and also choreographing Elle Macpherson's Obsidon Launch, Ame has also directed and choreographed the Optus Silent Disco which employed 50 Aussie dancers and if that isn't enough she is taking 8 female dancers to Fiji for a Jim Beam conference.
Kate Wormald Leoplod, choreographed for Gabriella Killme. ooops Chilmi on SYTYCD, assisted by Me. Kate also danced in the number with Ame Delves, Alicia Papadopoulos, Kassy Lee, Michelle Hopper Doyle, Kaylie Yee, the girls were hot shame the artist wasn't. Kate also choreographed for Cobra Starship employing Michelle Hopper Doyle. Katie MacMahon, Kassi Lee and herself. Watch out world there is a new choreographer in town.
SYTYCD had LA choreographer Tyce Diario flew out to work his magic on the top 4 and the beautiful Tracey Morely assisted him.
Fame has opened. Make sure if it's playing in a city near you that you get a group together and go and support local talent. From what I hear this show is going to be amazing. How could it not be with the wondefrul Kelly Abby choreographing and directing and Leanne Lola Cherny assisting.
Shannon Holtzapffel is dancing for Christina Aguilera in her new video being shot in LA this week. He just keeps on getting better.
Was great to see Sarah Jane Coombe in the opening episode of Underbelly this week. Absolutely stunning, great acting can't wait to see where this part of her career flies off too.
Kane x