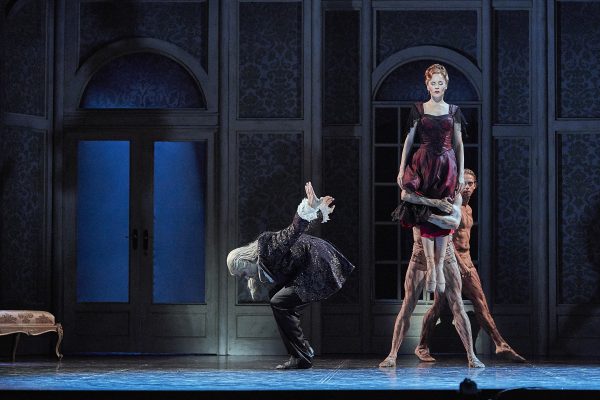 West Australian Ballet Returns to the Live Stage with Neo Classical Dracula
His Majesty's Theatre | September 11-26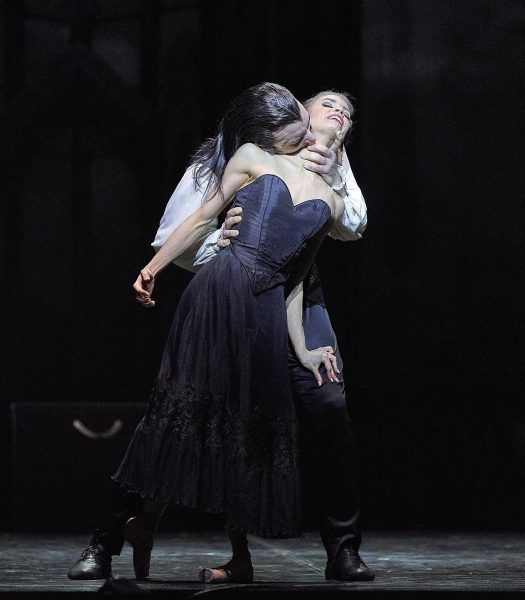 Western Australia is one of the States best able to contain the spread of COVID19, and as such, is the first state to allow groups to once again gather for events indoors. Since restrictions began to be lifted in early June, the West Australian Ballet's world-class dancers resumed full contact training, delivered a workshop-style performance in front of a limited audience, and have been preparing for the planned award-winning season of Dracula in September.
Now, the Company is excitedly preparing to return to the big stage with a block buster season of the sensuous neo-classical ballet, Dracula, choreographed by Krzysztof Pastor and based on Bram Stoker's famous novel. It will be performed live with the West Australian Symphony Orchestra.
In the early 1990's, a young dancer lusting for a breakthrough role was challenged with a character that many associate with fear, but the young Aurélien Scannella knew that Dracula had many facets.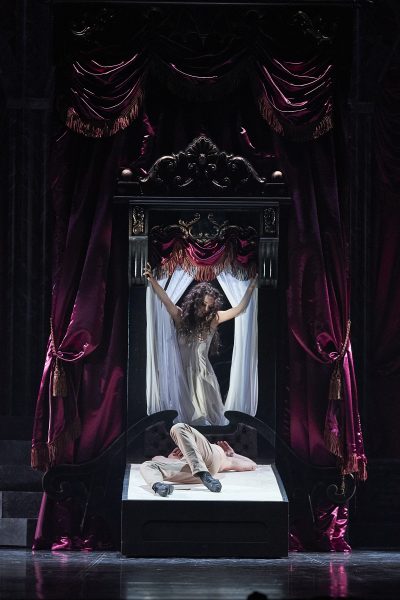 Fast forward to 2018 and Scannella's sixth year at the helm of West Australian Ballet, the premiere of the story that means so much to him saw acclaim, awards and a sell-out season.
Scannella, who has substantially grown West Australian Ballet's repertoire and quality, has now given WA a rare chance to see Dracula again.
"Dracula was a magical season, not only did we bring world-class creatives to Perth, we forged our own brand of ballet," said Scannella. "Our Ballet Company is diverse, versatile and modern, and I hope all of WA will enjoy seeing the return of live performance," he continued.
Choreographed by internationally-renowned Polish dance maker Krzysztof Pastor, with sets and costumes designed by Phil R. Daniels and Charles Cusick Smith heralded as 'jaw-dropping' and 'sumptuous' (Seesaw, 2018), complemented by Jon Buswell's atmospheric lighting design.
Follow Dracula as he brings a reign of terror after the suicide of his wife Elizabeth. Centuries later, a young lawyer Jonathan Harker travels to Transylvania to finalise a London real estate deal with the Count. After tangoing with the lawyer, Dracula finds out that Harker's betrothed Mina, is the reincarnation of his wife Elizabeth, and his journey to reunite with his true love begins.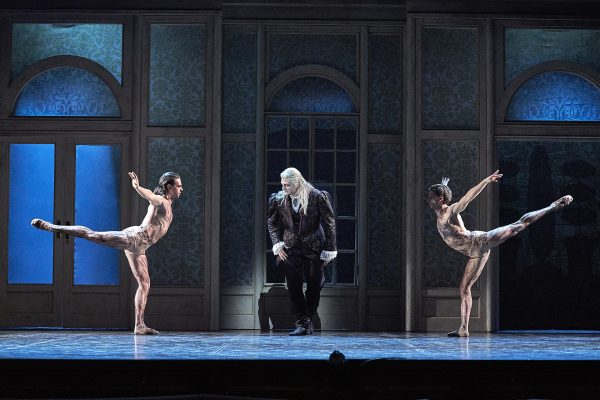 Throughout the acclaimed ballet, Dracula needs the nourishment of blood to remain in his younger form, and without this nourishment he turns into the monstrous, Old Dracula, as originally portrayed by Scannella. There is no word yet, if Scannella is set to return to his role!
In 2018, Dracula received continued applause, resulting in awards for Pastor's choreography, Cusick Smith's costume design and West Australian Ballet's Head of Music, Michael Brett's arrangement which featured Wojciech Kilar's score from the 1992 feature film starring Keanu Reeves, Bram Stoker's Dracula, which is played live at every show by West Australian Symphony Orchestra.
Dracula returns for a highly-anticipated 14 show run at His Majesty's Theatre from 11 to 26 September, with the doors of the Edwardian theatre safely thrown open for audiences to witness WA's own Dracula.
With its Gothic inspired sets, opulent costumes and a spine tingling score, Dracula is a performance like no other.
DRACULA by West Australian Ballet
Friday 11th – Saturday 26th September
His Majesty's Theatre, Perth
Bookings: tickets.waballet.com.au