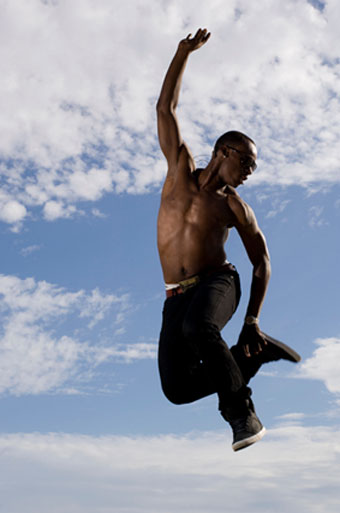 From So You Think You Can Dance to FAME to Australia's Got Talent TIMOMATIC is quickly becoming Australia's answer to Usher. DanceLife caught up with the man himself to chat about his recent activity and also to discuss his Dance Workshops that are now available.
Your Biggest Inspirations
Michael Jackson, Marty Kudelka, Nick Bass, Twitch, Mr Wiggles, Prince Ken Swift and Usher.
Timomatic On Australia's Got Talent
AGT has been such an incredible ride so far. For the first time I'm showing myself publicly as a singing/songwriting/producing/dancing entertainer and I'm loving every second of it. It's a show that embraces such a diverse wealth of talent and seeing everyone shine in their chosen field has made me push myself even further.
What Does The Timomatic Workshop Offer?
A Timomatic Workshop is all about passion, fun, and leaving better equipped as a dancer. Through encouragement, I strive to create an atmosphere where students are able stretch themselves further as dancers in their creativity, fitness and love for the art of dance and music. My style of choreography is Hip Hop. I incorporate moves from dance styles I have learnt over the years such as breakdancing, popping, locking, capoeira, house, dancehall and more. All these styles are combined into one to create the Timomatic signature style.
Timomatic Welcome Album
I really got inspired by Michael Jacksons "Off The Wall" album for the Welcome project. I listened closely to a lot of Usher and Ne-yo too to really see how they put certain songs together. I listened to a lot of singer/songwriters like John Mayer, John Legend and Gavin Degraw and was really inspired by the soul in their own music.
Teaching Experience
For me the best thing about teaching workshops is seeing the transformation students have from walking in shy with low confidence, to leaving the workshop fully confident, inspired and full of joy. When that happens it really keeps in perspective why I do what I do.
How Has Timomatic Developed As An Artist From Being On AGT & SYTYCD?
Being on these two shows have really matured as an artist. They have both taught me on how to transform a performance from live stage to TV and to camera. Doing performances in front of cameras is so different than to just a live audience and these two shows have taught me how make the most of both entertainment platforms.
About Timomatic
Timomatic is the real deal – a writer, performer, vocalist, producer and choreographer. His debut album 'Welcome' was written, performed, and produced by Tim alone and his performances solely choreographed by him. Timomatic is currently competing on Australia's highest rating TV show Australia's Got Talent. He has performed in clubs nationally, at private events, and as Sydney Kings half time entertainment. Tim was well known originally for reaching the Top 8 in Network 10's So You Think You Can Dance, Australia 2009. Following this he contributed to a sellout national tour and has since been in high demand from all areas of the entertainment industry. He was cast in the starring role of Tyrone in Fame the Musical in 2010. At age 17 to 20 he acted as artistic director for the hip hop dance company "Kulture Break" based in Canberra, performing in Singapore, China, USA as well as touring nationally.
Timomatic Is Now Available For Workshops At Your Dance Studio!
See Him In Action Now!
Timomatic – Australia's Got Talent, – Performing heavenly song with his shuffling moves
Timomatic – Australia's Got Talent, Audition Round – Performing Baby Be My Baby
Timomatic – Sydney Takeover / QUEST CREW tour 2011
Timomatic – Workshop Promo
His album 'Welcome' is available on Itunes
For Dance Workshop Bookings Contact Melita on melita@markbyrne.com.au or phone: 02 9328 9033 – Mark Byrne Management.