The Color Purple – The Musical
Jayden Hicks' Contemporary Interpretation of an American Classic
Up and coming dancer/choreographer Jayden Hicks has joined creative forces with StageArt's Katherine Armstrong and Robbie Carmellotti to bring the premiere of The Color Purple: The Musical to the Australian stage.
Directed by Robbie Carmellotti (Hair, Saturday Night Fever, Bare, Mátalor, Rent), this breath taking musical is based on Alice Walker's Pulitzer Prize-winning novel and Stephen Spielberg's Oscar-nominated film, and will play at Melbourne's Chapel off Chapel from Thursday 13 October until Sunday 6 November 2016.
Spanning four decades and three continents, The Color Purple chronicles the life of Celie, a battered and downtrodden African-American woman. This awe inspiring saga tells Celie's unforgettable story of overcoming adversity in a heartening tale that is a testament to the healing power of love and faith. With a joyous score of jazz, ragtime, gospel, African music and blues The Color Purple was nominated for eleven Tony Awards, including: Best Musical, Best Book, and Best Original Score.
Watch the cast in rehearsal here:

The Color Purple will star an Australian cast with Jayme-Lee Hanekom (Disney's The Lion King, In The Heights) headlining in the role of Celie. She will be joined by Thando Sikwila (Dreamgirls, Finalist on The Voice) as Shug Avery; Anna Francesca Armenia (In The Heights, Dreamgirls, Jason Coleman's Razzle Dazzle) as Nettie; Andrew Daphnis (Requiem, Messiah) stars as Mister; Iopu Auva'a (Hair, Dreamgirls, The Pacific, Neighbours) plays Harpo; Vanessa Menjivar (Dreamgirls) stars as Sofia – the role made famous by Oprah Winfrey.
Joining the lead cast will be Zenya Carmellotti, Noelani Petero, Anisha Senaratne, Sasha Hennequin, James Ao, Augestine Tchantcho, Guillaume Gentil, Gideon Wilonja, and Tsungirai Wachenuka. Rounding out the cast will be off stage vocalists Gina Mets, Casey Withoos, Aaron Taylor and Benjaman Samuel.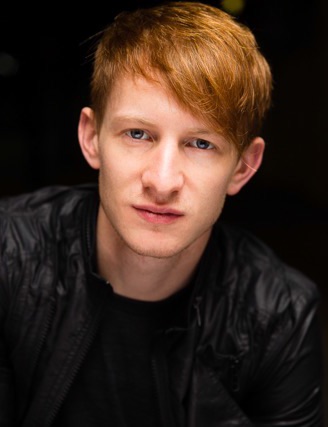 The show is choreographed by Jayden Hicks and marks his first foray into choreographing for music theatre. However, he is no stranger to the company, with Jayden first working with StageArt in 2011 as a dancer in their original show Mátalor: A Hard Rock Dance Opera. While lyrical is a style that he has developed a love for, Jayden has trained in all disciplines of dance from classical ballet to pole dancing! He cites his broad training as the driving force behind the development of his concepts and movement. With an impressive repertoire of work, Jayden is still only a young dancer and with each new venture, continues to prove why he is one of Australia's rising stars in contemporary dance.
He is excited to bring his experience from the contemporary dance world into the musical  theatre scene and collaborate with StageArt Producer, dancer and The Color Purple director, Robbie Carmellotti. The Color Purple, which is currently on Broadway, provides ample opportunities for innovation and originality. Jayden cites his successful working relationship with Robbie as the impetus for the creation of his beautiful imagery and movement to compliment the profound storyline. With a joyous score featuring jazz, ragtime, gospel, African music and blues, The Color Purple will be a colourful fusion of choreographic disciplines and styles.
"The show doesn't need bells and whistles, just artists that are willing to invest in the story and be able to feel that through their bodies," said Jayden.  Featuring jazz, gospel, ragtime and african music, The Color Purple will be a colourful fusion of choreographic disciplines and styles.
"I'm excited to bring my experience from the contemporary dance world into musical theatre to see what we can create. I think it will be a beautiful collaboration of styles."
"I've been working so well alongside Robbie to create beautiful imagery to compliment this heartfelt story."
Jayden's involvement in The Color Purple is a real divergence from his typical dance roles. He is excited at the opportunity to create his own work, developing concepts and movement for actors rather than performing them himself. The production brings its own unique set of challenges, since dance expression and feeling is superseded by voice, drama and overt narrative.
THE COLOR PURPLE – THE MUSICAL


Presented by StageArt
Thursday 13 October until Sunday 6 November 2016
Chapel off Chapel, 12 Little Chapel Street, Prahran
Bookings: (03) 8290 7000 or  www.chapeloffchapel.com.au