TASMANIAN DANCE EXPO


ONLINE EDITION

4 & 5 September 2021
---
WIN!! We have 1x Full Access Pass to the Tasmanian Dance Expo Online which includes Solo Entry and 4x LIVE classes. Value $110. To enter simply send in your name, number, age to win@dancelife.com.au with the subject title of 'Tassie Dance Expo Online'. In your email tell us in 30 words or less which of the faculty members you would most like to dance with. Entries close Friday August 27.
---
Organisers Renee Ritchie & Lockhart Brownlie are bringing back their incredible Tasmanian Dance Expo ONLINE Convention Edition in 2021!
Featuring some of America's best choreographers and judges and streaming LIVE over the weekend of September 4 & 5, and is open to all Australian and New Zealand dancers.
⭐️  Competition for SOLO and GROUP entries
⭐️ JUNIOR and SENIOR levels
⭐️ Video Voice Critiques
⭐️ Qualifying Rounds
⭐️ LIVE Workshop Classes direct from Los Angeles' best Choreographers
⭐️ LIVE Galaxy Gala Showcase & Awards Ceremony
⭐️ Hosted by Lockhart Brownlie & Renee Ritchie
⭐️ Saturday September 4th | LIVE Qualifying Awards 5pm
⭐️ Sunday September 5th | LIVE Dance Classes & Galaxy Gala Awards and Prizes
Star Faculty includes:
🔷  Brian Friedman 🔷  Mark Meismer  🔷  Gaynor Hicks
🔷  Gerran Reese 🔷  Lockhart Brownlie  🔷  Renee Ritchie


The Judges are:
🔷  Chris Babcock  🔷  Bec Morris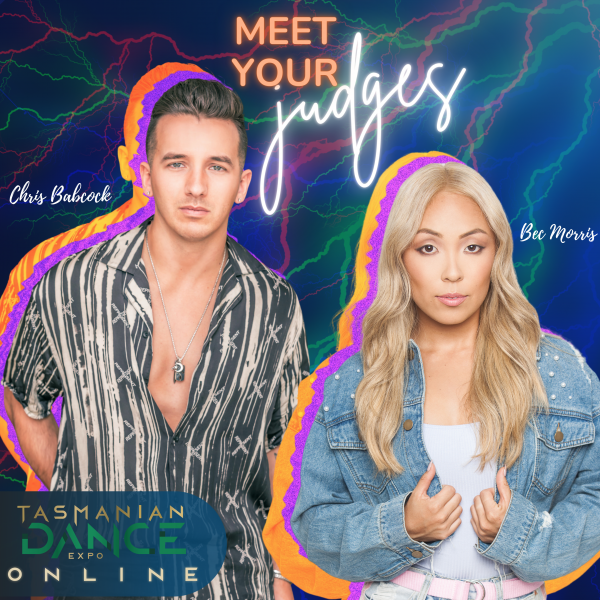 BOOK NOW: