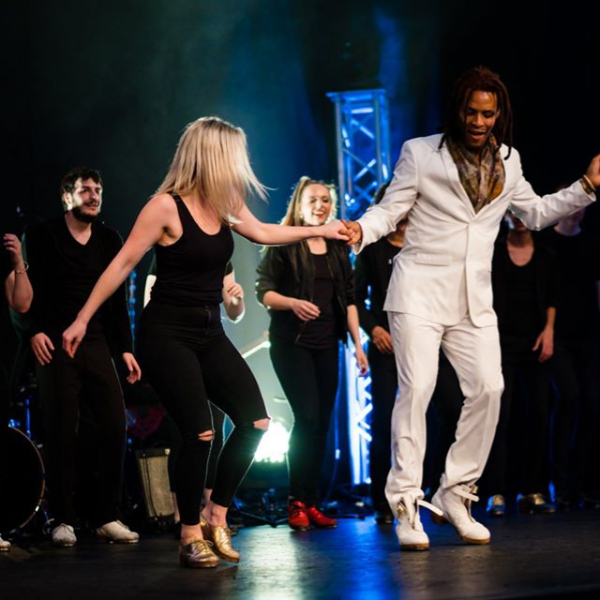 Tap Dance – A Dying Art Form; Debunked
Australian Tap Dance Festival
The 11th Australian Tap Dance Festival will shuffle back into Melbourne this Spring, for the first time since 2019, from September 24 to October 1. An action-packed week of tap dance, featuring a world class line-up of spectacular tap dancers on show at Australia's premiere celebration of Tap.
The week schedule offers choreography residencies, masterclasses, battles, tap jams and showcases for all ages and skill levels, culminating with the highly anticipated Gala event, Sounds Inspired, featuring tap dancers from age 6 to 90 years old on one stage at the renowned Melbourne theatre, Chapel Off Chapel.
Despite the constant murmurs 'tap is a dying art', the event will debunk this belief and shine a spotlight on the contemporary and innovative possibilities of the art form as a creative mode of expression bringing dynamic moves, musicality and pure entertainment that will surprise, thrill and excite participants and audiences.
Tap is an art form of infinite depth and possibility, unique in its merging of two genres essential to the human experience; dance and music. Though often stereotyped and misunderstood, Australian Tap artists are now challenging this perception through bold and daring new work, ushering the form into an exciting new era of artistic freedom and expression. – Bill Simpson, faculty mentor & creator of Taptopia (A global community for tap dancers)
Tap dance is relevant and stands up alongside ballet and contemporary dance on a global scale, this will be prevalent in the festival finale with cutting edge choreography from the likes of Peta Anderson (Eireborne), Jack Egan (The Tap Pack), Shane Preston (Tap Dogs), Garry Stocks (Australian Ballet), Eden Read (Paris Underground) and Festival Artistic Director, Winston Morrison.
The festival is proudly sponsored by leading dancewear company, Capezio, and specialist dance industry insurer, Dancesurance. The event will run at the renowned Ministry of Dance, a full accredited dance and training studio founded by acclaimed Australian dancer and choreographer Jason Coleman with the highly anticipated finale at the iconic arts venue, Chapel Off Chapel.
Australian Tap Dance Festival
Melbourne

– Ministry of Dance, North Melbourne & Chapel Off Chapel
From 24 September – 1 October 2022