AUDITIONS | WE.ARE Dance Project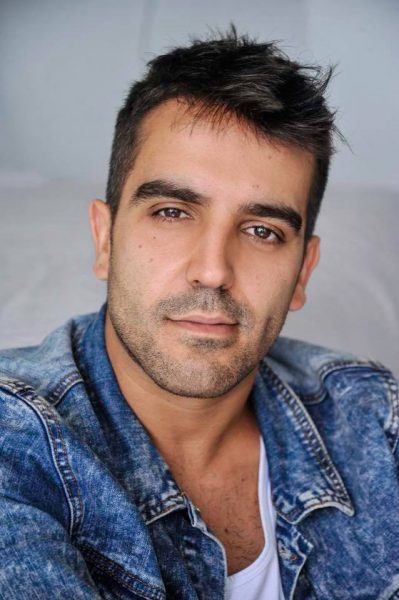 Stephen Tannos Heads Up New Dance Company
After many years of commercial and industry success, respected dancer and choreographer Stephen Tannos will be the artistic director of a new not-for-profit dance company that aims to be an innovative experience for exceptional dancers of all styles and will premiere its opening season in April 2019.
Auditions will be held in Sydney on October 4th, and video submissions are also welcomed.
WE.ARE Dance Project will mark Stephen's first time as a solo artistic director after working on several previous dance works such as the premiere season The Dream Dance Company.
"I am so beyond excited! I've choreographed shows in the past working with other people… like Marko Panzic on The Dream Dance Company and Morgan Choice on Tannos + Choice… and they have ALL been incredible experiences… but this is really the first time I get to do something that is fully my own creation.
"I am drawing on a lot of ideas I've had over the years, and WE.ARE is an outlet for me to put those ideas into place and make something new and fresh, and to create more opportunity for dancers. It's a really positive and exciting thing in every way. I'm ecstatic and can't wait!", said Tannos.
Although he is known for his edgy commercial contemporary and jazz styles, Stephen wants to emphasise that he is looking to find the best dancers of all genres for WE.ARE Dance Project.
"I don't want people to think they won't audition because they think they can't do my previous choreography… it's not about that… I want to work with all styles of dance. If you look at my body of past work there is a lot of commercial contemporary and jazz but, for anyone who's second guessing auditioning, I'm looking at this project as an amalgamation of everything that I've done up to this point and ADDING on top of that a layer of dancers' unique talents. I almost want to be a director of movement in some context. So, I want to see everything. EVERY type dancer is welcome.
"I want to make it indefinable. I think a truly mass-appealing dance show needs to span all genres and break down barriers… it needs to be something new."
Stephen also expects the audition process will be difficult for him as he will have an enormous wealth of talented dancers to choose from across the country, as he believes the ability of dancers has increased dramatically over the years since he has been creating as a direct result of more knowledge being shared within the industry.
"The access that people have to immediate inspiration has skyrocketed over the past few years in terms of things like YouTube and social media. So, I think what we're seeing now is just a much broader pool of talent with more diversity and unique talent.
I think finding genuinely unique talent 5-7 years ago was much harder. But now, it seems to all be in front of you! I really am excited for this audition process, but it's also going to be quite daunting because I think we're going to be spoilt for choice."
While in-person auditions will be held in Sydney on October 4th, Stephen would like to encourage all dancers from across the country who cannot get to Sydney to submit their audition via video as he believes there is a lot of incredible talent in Australia and that every city has something different to offer and wants to see as many people as possible.
Recently, Stephen worked as a choreographer on Channel Seven's Dance Boss show that showcased the love of dance amongst everyday Australians in their workplaces. He says he thinks this experience taught him a new appreciation for dance and how he approaches the creative process.
"I think the really valuable takeaway from working on 'Dance Boss' was the ability to work with everything and everyone, all ranges and ability. It gave me more of an insight into working with different abilities and trying to relate to all kinds of different people. The contestants had a bit of dance ability, but for the most part they were just everyday people. I felt by the end of that season I was able to relate to them and find my way in to access that with any type of person, personality or ability.
"Also working with Squared Division again was a really valuable lesson in work ethic, especially getting things done under pressure, which they are very brilliant at.
"The lesson from all those experiences is being able to work under pressure, making quick changes, and rolling with the punches. I'm definitely going to carry into these lessons and experience into WE.ARE DANCE PROJECT and try to impart this to the dancers that we end up selecting."
Auditions | WE.ARE Dance Project 
A Not-For-Profit Dance Company BY Dancers – FOR Dancers
Exceptional dancers of all genres and skill-sets required.
Professional MEAA employment pay-rates.
18yrs+ Pro Dancer positions available. Limited 16yrs+ intern positions available.
Audition Date | Thursday 4th October
Venue | Brent Street Studios, Entertainment Quarter, Moore Park
Register | Send CV & Headshot to info@wearedanceproject.com.au