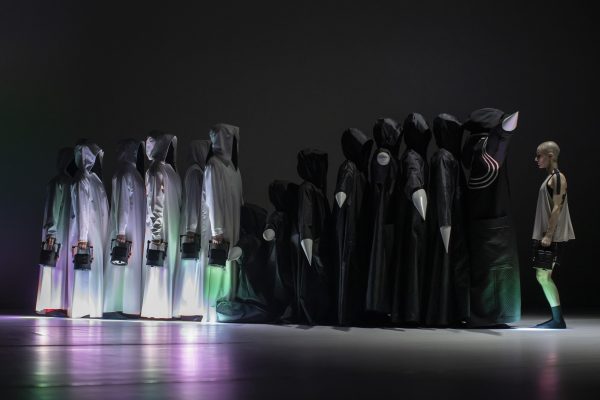 Impermanence and Forever & Ever
Sydney Dance Company
A double-bill of Rafael Bonachela's critically acclaimed Impermanence and Antony Hamilton's Helpmann Award-winning Forever & Ever by Sydney Dance Company is set to grace the stage of Sydney Coliseum Theatre at West HQ later this year as part of a national tour.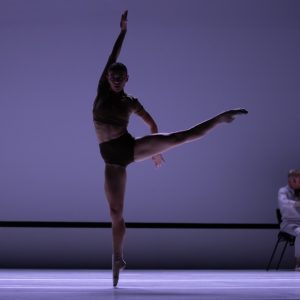 In its first ever performance at the 2000 seat Sydney Coliseum Theatre, Sydney Dance Company will present a powerful and mesmerising contemporary dance performance of two smash hit works. Brimming with physicality, Sydney Dance Company's double-bill marries world-class contemporary dance with boundary-breaking experimentation.
Brought to life by Sydney Dance Company's superb ensemble, Impermanence and Forever & Ever is a sensorial delight featuring immersive installations, dazzling costumes and transformative musical scores by two rock star composers. Exploring themes of ephemerality, order, chaos, popular culture and human behaviour, this is an unmissable creative union which is both forceful and electrifying.
Impermanence sees Rafael Bonachela join forces with contemporary composer Bryce Dessner (of iconic American rock band The National), who has composed an award-winning score to be performed live onstage by the renowned Australian String Quartet.
Tickets for this not to be missed, hypnotically beautiful two-and-a-half-hour performance goes on sale today, Friday, June 2 via Ticketek and at the West HQ box office.
DATE:         Saturday 26 August 2023 
TIMES:        2pm and 7.30pm  
VENUE:        Sydney Coliseum Theatre, West HQ, 33 Railway St, Rooty Hill NSW 2766 
TICKETING:     On sale from June 2 via Ticketek or in person at the West HQ box office
West HQ Chief Executive Officer, Richard Errington said: "We look forward to hosting Sydney Dance Company at our multi-mode theatre which we built to bring diverse performing arts to the region. 
"In addition to putting on the two performances, we are thrilled to announce that we will be supporting Sydney Dance Company by presenting a fully subsidised Creative Youth Intensive Program during the winter school holidays in July.  
Working with Sydney Dance Company's Teaching Artists, young dancers will have the opportunity to experience the choreographic process and repertoire of Sydney Dance Company, culminating in a unique experience for all." 
Sydney Dance Company Artistic Director Rafael Bonachela said: "After incredible sell-out seasons around the country, I am beyond thrilled to bring these two powerful and unique works to Sydney Coliseum Theatre at West HQ. 
"Impermanence and Forever & Ever is a double-bill that will uplift and captivate audiences as we take them on a journey through two bold, emotive and energising works. I am delighted to be able to share this season with the audiences of Western Sydney." 
Choreography by Antony Hamilton  
Set to a sonically stimulating score by The Presets' Julian Hamilton, the reprise of Antony Hamilton's Helpmann award-winning work Forever & Ever fuses a killer mix of dance, techno, high fashion and vivid lighting to hypnotic effect. Exploring ideas of order, chaos, popular culture and human behaviour, this boundary-pushing work is a bold and thrilling theatrical experience that is not to be missed.
★★★★ "It's an inventive and adventurous ride." – Time Out 
Choreography by Rafael Bonachela 
A visceral and deeply moving exploration of the juxtaposition of beauty and devastation, this full-length work features a score full of emotional power from Grammy Award-winning composer Bryce Dessner of The National performed live on stage by the Australian String Quartet.
"… arguably the best single piece created by and for an Australian dance company for many years." – Adelaide Advertiser