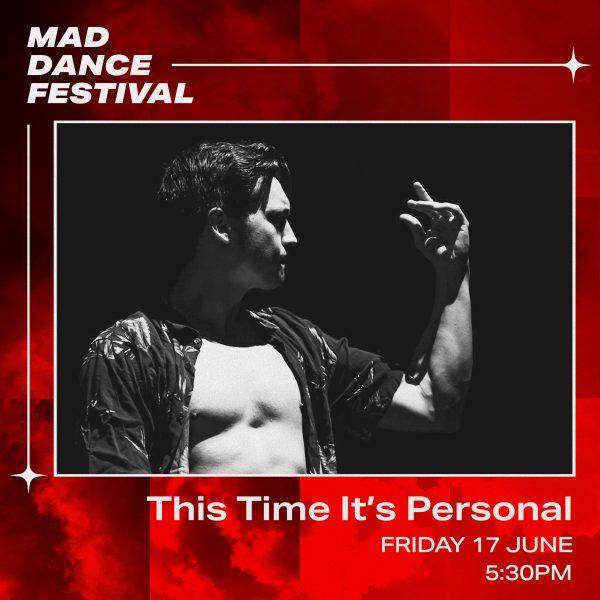 Return of Mad Dance Festival
Multiple Metro Arts Venues, 8 June – 18 June
After the success of the inaugural festival last year, Metro Arts and Mad Dance House are back in 2022 with the second iteration of the Mad Dance Festival. Witness some of the best B-boys, poppers and lockers, and hip-hop heavy weights from across Australia come together to show off their world class moves at Brisbane's Mad Dance House next month. Over a jam-packed two weeks, the festival will bring a stellar line-up of performances including the nationally recognised ballroom dance group House of Alexander, the Sydney-based dancer Lydia Kivela, and Brisbane's infamous Pink Matter to name a few. The program will also bring creative developments, battles, workshops, artistic talks and activations to the stage.
Headlining the festival, is a performance from Brisbane's favourite pro girl dance crew – Betwixt by Pink Matter. From the same group that bought you the empowering production The Type, Betwixt is an inspirational, energetic and thought provoking production that highlights the incredible stories of five top street dancers. From intricate choreography to Vogueing, Krump and freestyle, Betwixt brings street dance into a new realm of theatre by collaborating with Spoken Word.
The creative mind behind the headlining act Betwixt – Pink Matter Creative Director Wanida Serce says:
What headlining the Mad Dance Festival means to her and Pink Matter
Headlining the Mad Dance Festival has been such an amazing opportunity for our team. We originally created a 30 min show for the 2021 MDF creative development showing which ended up really connecting not only to our cast but to the audience in a powerful way. Having the chance to create a full-length show, delve into the work on a deeper level & headline the entire festival this year is huge!
What this festival means for Australia's Street Dance community more broadly
Having a festival strictly dedicated to Street Dance is so beneficial to the community. Street Dance is often overlooked in more traditional festivals so the fact that Mad Dance Festival is providing grants, creating paid opportunities and educating audiences all about street dance is a big step forward for our artform.
A little bit about Betwixt, i.e. what it's about, what audiences can expect, etc.
Betwixt follows the journeys of 5 stop street dancers, Wanida, Huda, Joshua, Amy and Jazi as they delve into everything from exploring their relationships to identity, upbringing and sense of self. From intricate choreography to Freestyle, Vogue and Krump, Betwixt brings street dance into a new realm of theatre by collaborating movement with Spoken Word.
Mad Dance Festival
Brisbane

– Multiple Metro Arts Venures
From 8 June – 18 June