'Still Breathing' by The Blackguard
3 Shows Only | June 16 – 17
PLUS WIN TIX! … Win a double pass to see STILL BREATHING on Sunday 17th June, 5pm, at DUTI studios. To enter send in your name and phone number to win@dancelife.com.au with subject title of 'Still Breathing'. Entries close June 11th and winner drawn at random.
The Blackguard premiered their debut production – Passion May Yet Be Fatal – in 2016 to awesomely rave reviews. Now, company founder and artistic director, Brady Kitchingham is beyond excited to share his latest production Still Breathing to Sydney audiences in June.
Still Breathing will be performing 3 shows at DUTI (Dancing Under The Influence studios) at Newtown, Sydney, on the 16th and 17th of June.
Continuing in Brady's signature style, this new production is a story-driven showcase of music, movement, and mortality delivered to an epic of punk rock sound and contemporary 'thrash' style. In short, this is not your usual contemporary dance experience … and thank god for that!
As his creative follow-up to Passion May Yet Be Fatal, Brady Kitchingham has brought together seven incredible dancers to explore what it means to survive when others can't bear to live.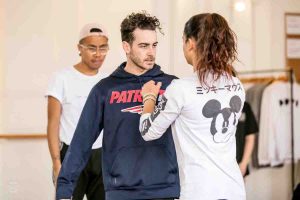 The 8 cast of Still Breathing are: Brady Kitchingham, Georgia Shae Anderson, Jeremy Santos, Tayna-Le Golinelli, David Green, Maria Costa, Corey Dohmen & Lace Hanlon.
The vision of this show is both more grandiose and at the same time more intimate. Performing at DUTI in Enmore allows the company to have a smaller audience for each show, and yet allow the proximity to bring them closer to the performance, physically and emotionally.
NOTE: Still Breathing tackles heavy themes within the storyline, including suicide and death, which is why the ticket site has a handy trigger warning, and it is recommended for people over 18 years or 16 years and over with an adult companion. The audience will leave this show knowing that they have seen one of the most thematically dangerous and visually stimulating independent dance shows that Sydney has hosted in a long time.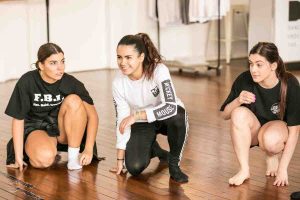 STILL BREATHING | The Blackguard


June 16, 7pm – June 17, 5pm & 8pm
DUTI (Dancing Under The Influence), 82-84 Enmore Rd, Newtown NSW
Bookings: www.trybooking.com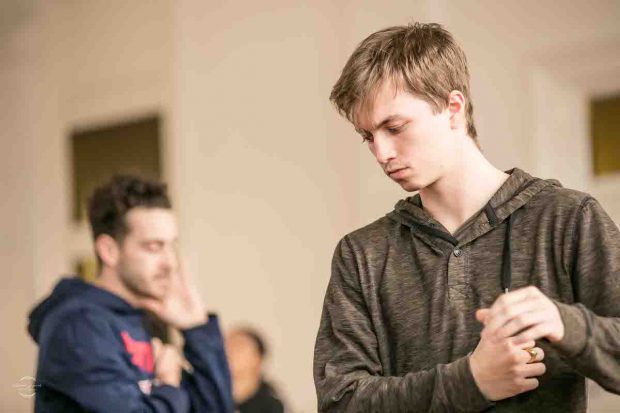 Brady Kitchingham (Background), David Green (in-focus). Photo Alison Laird
BIO | BRADY KITCHINGHAM
Brady Kitchingham is an internationally experienced entertainer who began dancing at the age of 15. He has performed for over 1 million people across Australia, New Zealand, Europe, Canada and the US in some of the largest venues on the planet. In 2012 he toured three continents performing in the international tour of Dreamworks' 'How To Train Your Dragon: Live Spectacular' as an original cast member. In the predominant dance scene as a member of Phly Crew, he has performed in the Grand Final of Australia's Got Talent and also in 'The Phly Crew Show' & 'Phly Crew 2.0' at NIDA's playhouse theatre. He has also worked as a principal dancer in several LOcREaDO Dance Company seasons, A-Live Entertainment's 'Music In Motion' and Opera Australia's production of 'King Roger' at the Sydney Opera House. At age 27 he has performed for identities such as Stephen Spielberg, Jonsi, James Marsden, America Ferrera, Donnie Wahlberg and Heidi Klum. In 2016 he founded his very own dance company – 'The Blackguard', and choreographed their debut show, titled: 'Passion May Yet Be Fatal'. 2018 sees the release of their sophomore production, 'Still Breathing'.