Uplifting Dynamic New Year Ahead
Sydney Dance Company Announce 2020 Program
Sydney Dance Company's 2020 Annual Program explores the thrill of boundary pushing dynamic movement and presents unmissable collaborations with international powerhouses, Rafael Bonachela, William Forsythe and Bryce Dessner. An extensive European and South American tour featuring the smash-hit WOOF  by Melanie Lane will follow, along with the return of a critically-acclaimed contemporary classic, ab [intra]. 2020 is the year to experience Sydney Dance Company and its artists in all their quicksilver brilliance.
Rafael Bonachela, Sydney Dance Company's Artistic Director, says, 'After a full and fantastic 50th anniversary in 2019, I look at 2020 as the start of the next 50 years for Sydney Dance Company. The year ahead is filled with national and international touring and it is always a great pleasure and privilege to share the performances of the extraordinary dancers of the company.
Season One is a reflection on the creative journeys I have taken in my work and influences, starting with E2 7SD, a duet created in 2004 and the piece which launched my career when it won the Place Prize for choreography in London, the audience vote award and the New York Bloomberg Choice award. E2 7SD is partnered with the Australian premiere of William Forsythe's N.N.N.N..
Forsythe is a choreographer I have long admired and I relish the opportunity to bring more of his work to audiences here, as well as giving the dancers the chance to perform it. We'll also dive into a collaboration in Season One, this time with the Australian String Quartet, as we jointly commission the celebrated Bryce Dessner to compose a new score. Impermanence will be a major new work and I can't wait to choreograph it and share it with you.'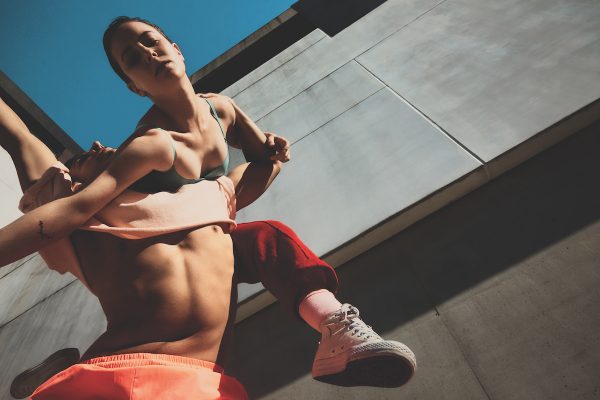 A National Tour of the double bill of Rafael Bonachela's newest creation Impermanence and Melanie Lane's critically acclaimed WOOF will then follow between June and August throughout NSW, NT, QLD and WA. This production will then head off on an international European and South American tour in September/October.
Season Two will see the encore of Bonachela's critically acclaimed ab [intra], direct from a sell-out European tour in 2019 showcasing Australia's best contemporary dancers. ab [intra], meaning 'from within' in Latin is 'an exploration of our primal instincts, our impulses and our visceral responses', says choreographer Rafael Bonachela. From tenderness to turmoil, ab [intra] is a journey of intense human existence that commands your attention. The music fuses lush cello concerto with ambient electronica as the exquisite dancers occupy a visually arresting ethereal world. This is a ferociously physical and heartfelt piece that will stay with you long after you leave the theatre.
Season Three will close the year with a showcase of the new generation of dance creators in New Breed. In 2020 Sydney Dance Company, Carriageworks and The Balnaves Foundation continue their commitment to emerging choreographers and present the seventh edition of New Breed. Showcasing a rich diversity of choreographic ideas, an incredibly talented group of choreographers will create brand new pieces on members of Sydney Dance Company.
www.sydneydancecompany.com/performances/2020-annual-program/
SYDNEY DANCE COMPANY 2020
Season One


BONACHELA / FORSYTHE
Impermanence, N.N.N.N., E2 7SD
21 March – 4 April
Roslyn Packer Theatre, Sydney
12 – 16 May
Arts Centre, Melbourne
National Tour & International Tour


BONACHELA/LANE
Impermanence, WOOF
16 June – 8 August
NSW, NT, QLD, WA
Season Two


BONACHELA's ab [intra]
19 – 22 August
Roslyn Packer Theatre
28 August
Sydney Coliseum Theatre
Season Three
New Breed
26 November – 5 December
Carriageworks, Sydney