RAD International Dance Conference
Registrations Now Open | January 18-19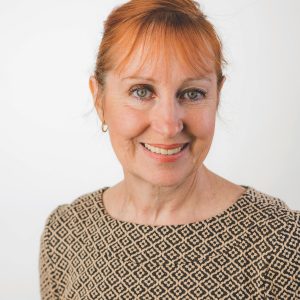 The Royal Academy of Dance (RAD) Australia has announced the programme for its third international dance education conference Shaping Bodies, Shaping Minds to be held in Melbourne on 18 – 19 January 2020.
A key event in a global series of celebrations marking 100 years of the Royal Academy of Dance, the conference programme cements the RAD's position as a leading voice for dance education worldwide.
Featuring perspectives from Australia, UK, USA, Sri Lanka, the Philippines, China and Canada, the two day event encompasses a wide range of presentations, practical workshops and demonstrations, roundtable discussions and information on the latest industry initiatives. With a strong, multi-faceted and diverse programme, delegates are encouraged to tailor their experience to their interests and curiosities.
The conference itself will take place over two full days on Saturday 18 and Sunday 19 January. Presentations include thoughts on:
dance pedagogy from Janet Karin OAM and Dr Michelle Groves;
the role of dance in the lives of the individual and communities from presenters including Katy McKeown of The Australian Ballet Education team and early career researchers, Hamish McIntosh and Rick Maher;
dance across ages and abilities with research presented by Dr Rachel Ward, Dr Anja Ali-Haapala and

Dr Olivia Millard and Prof Nicole Rinehart from AllPlay Dance;

plus insights into dancer health and wellbeing from

Paula Baird-Colt, Bea Glendinning, Debra Crookshanks

, including a collaborative presentation from Philippa Ziegenhard

t, Katrina Edwards and Simon Dow of The Australian Ballet School

.
An opening cocktail evening on Friday 17th January at Melbourne's iconic Malthouse Theatre gives delegates an opportunity to pre-register and network whilst enjoying observations from guest speakers. Speakers include David McAllister AM, Artistic Director of The Australian Ballet and Vice President of the RAD, reflecting on his 40 year career – David McAllister will also deliver the conference opening keynote address the following day; RAD Artistic Director Gerard Charles – who will also give a demonstration class as part of the conference programme on Saturday; and Gail McGeachy of DanceSurance who will round up the speeches on behalf of the cocktail party sponsor. DanceSurance have recently signed an ongoing partnership with RAD Australia which sees Australian RAD Members benefit from a discount on their insurance products and services.
Download the Full Conference Program here
SHAPING BODIES, SHAPING MINDS