Dazzling Cast Announced for Sydney's New Disco Inferno
Opens 27 March
PLUS WIN WIX!! … We have 1x double pass to give away to one lucky winner to see Saturday Night Fever on Thursday 28th March, 7:30pm. To enter simply send in your name and number to win@dancelife.com.au with the subject title of "Saturday Night Fever". Or enter by Liking, Commenting and Sharing one of our posts about this competition on our social media pages. Entries close and drawn on March 11th.
Joining Marcia Hines (already announced), the leading performers and the full cast of the iconic hit musical Saturday Night Fever, which will premiere in Sydney at the Sydney Lyric Theatre from 27 March 2019, have been announced by producer John Frost.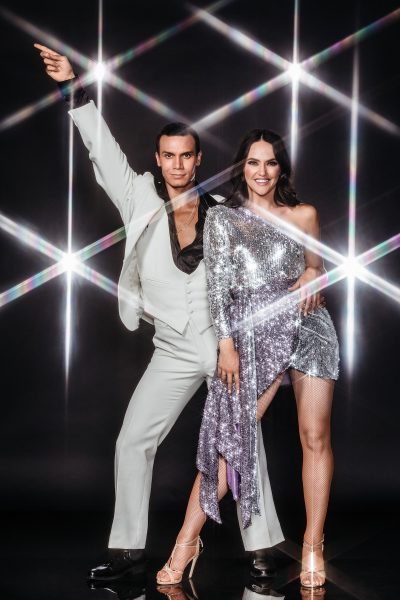 The coveted lead role of Tony Manero has gone to rising star Euan Doidge, Helpmann Award nominated for his role in Priscilla Queen of the Desert, after performing in Les Miserables, A Chorus Line and the Gordon Frost Organisation's Grease and Legally Blonde. As Stephanie Mangano, the best dancer at the nightclub, will be Melanie Hawkins. Melanie has previously appeared in Singin' In The Rain, Strictly Ballroom the Musical, King Kong Live on Stage and Rock of Ages.
Tim "Timomatic" Omaji will join the cast of Saturday Night Fever as Monty, the MC at Disco Odyssey 2001, the nightclub where Tony Manero dances every Saturday night. Tim has starred in the musicals Fame, In the Heights and Madiba the Musical. Tony's older brother, Frank Jr., will be played by Stephen Mahy, recently seen in Mamma Mia!, as well as in Miss Saigon and as Kenicke inGrease. Angelique Cassimatis (Priscilla Queen of the Desert, Mack & Mabel, Strictly Ballroom) will play Annette, a neighbourhood girl who longs for a closer relationship with Tony. The troubled Bobby C will be played by Ryan Morgan, a recent NIDA graduate who has appeared on stage in A Town Named War Boy and Ironbound.
Australia's original disco diva, Marcia Hines, will play the role of The Diva, who performs at Disco Odyssey 2001. Bobby Fox (Jersey Boys, Assassins, Hot Shoe Shuffle) joins the cast as part of the star vocalists alongside Paulini, Natalie Conway and Nana Matapule. Together they will give voice to the much-loved disco Saturday Night Fever soundtrack.
The cast also includes the best dancers working in Australia today: Justin Anderson, Giuliana Carniato, Lachlan Dearing, Lauren Elton, Mitchell Fistrovic, Gaynor Hicks, Elysha Manik, Kiara McGowan, Coby Njoroge, Maddie Peat, Stephen Perez, Erica Stubbs, Lola Thompson, Benjamin Turland and Chris Van Doren.
"I'm sure we have the hottest cast that has ever played on Sydney stages. With the sensational Marcia Hines and our wonderful ensemble of singers pumping out those disco hits, and the most talented dancers in Australia strutting those moves, I know the audience will be on their feet every night," said John Frost. "The incredible unforgettable, toe tapping songs in Saturday Night Fever are loved by all, young and old, so it's sure to be a party every night at the Sydney Lyric."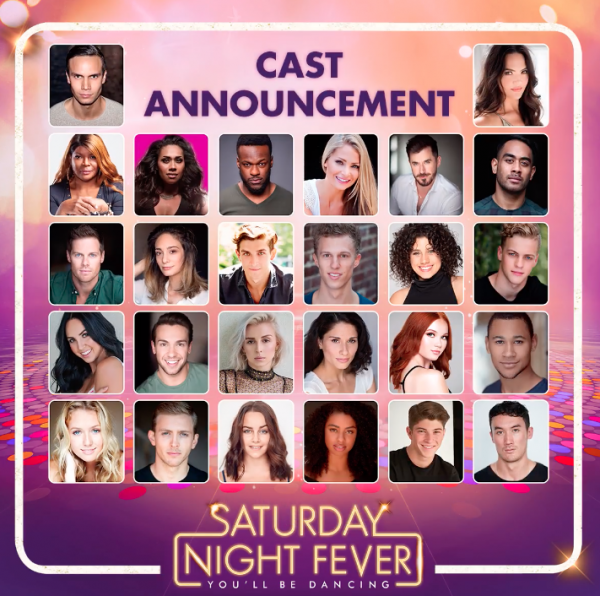 Paying homage to the classic movie, Saturday Night Fever is packed with disco classics, including the Bee Gees' greatest hits Stayin' Alive, How Deep Is Your Love, Night Fever, Tragedy and More Than A Woman.
The 1977 movie Saturday Night Fever starring John Travolta and Karen Gorney, was based on a story in New York Magazine by Nik Cohn, who many years later acknowledged that he made up the characters and the story. The movie is credited with defining the 1970's, while the soundtrack remains one of the best-selling soundtracks of all time with over 45 million copies sold.
The original stage adaptation of Saturday Night Fever began in the West End in 1998 at the London Palladium, where it played for two years, with a lengthy Broadway season commencing in 1999. Productions in Argentina, Holland, Mexico, Spain, Germany, South Korea, Taiwan and South Africa followed, as well as UK and US tours and a two-year revival on the West End. This brand-new production premiered recently in Paris incorporating more songs and dancing with stunning new choreography, a celebration of one of the most loved films and soundtracks of all time.
Saturday Night Fever tells the story of 19-year-old Tony Manero, a Brooklyn youth whose weekend is spent at the local discotheque, where life lights up on the disco floor. There, Tony luxuriates in the admiration of the crowd and a growing relationship with Stephanie Mangano, and where he can temporarily forget the realities of his life, including a dead-end job in a paint store and his gang of deadbeat friends.
#SatNightFeverAU
SATURDAY NIGHT FEVER
Sydney Lyric Theatre, The Star
From 27 March 2019
Bookings:   ticketmaster.com.au or 1300 795 267 / Groups 12+ call 1300 889 278