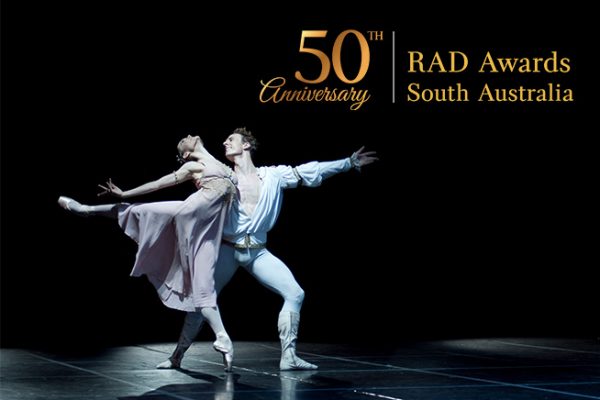 50 Years of Rewarding South Australian Dancers
Royal Academy of Dance
The Royal Academy of Dance invites dance enthusiasts to join them in celebrating 50 years of rewarding South Australian dancers at their flagship event in Adelaide this Sunday 24 July.
Taking place in the theatre at Adelaide College of the Arts, the SA RAD Awards have seen a number of current professional dancers spotlighted over the years. Remi Wortmeyer won the Sir Robert Helpmann Award in 1996 and is now a Choreographer and recently retired Principal with Dutch National Ballet. Choreographer Danielle Rowe, who has recently choreographed for San Francisco Ballet, and was a Principal with The Australian Ballet, Houston Ballet and Nederlands Dance Theatre, is the SA RAD Awards most prolific winner – taking home seven trophies over six years at the event. Her husband Luke Ingham, now a Principal with San Francisco Ballet, also secured an award for potential in 1999. Jill Ogai is currently a Senior Artist with The Australian Ballet and won three awards at this event.
Alec Roberts, an Artist with Boston Ballet and formerly with National Ballet of Canada and Queensland Ballet, recalls his experience of winning in the attached release and shares what these awards and their prestigious pedigree mean to aspiring young dancers.
Find out more about The Royal Academy of Dance at: www.royalacademyofdance.org
Book tickets to the awards and show your support for the dancers of tomorrow here https://au.royalacademyofdance.org/event/50th-anniversary-sa-awards-2022/