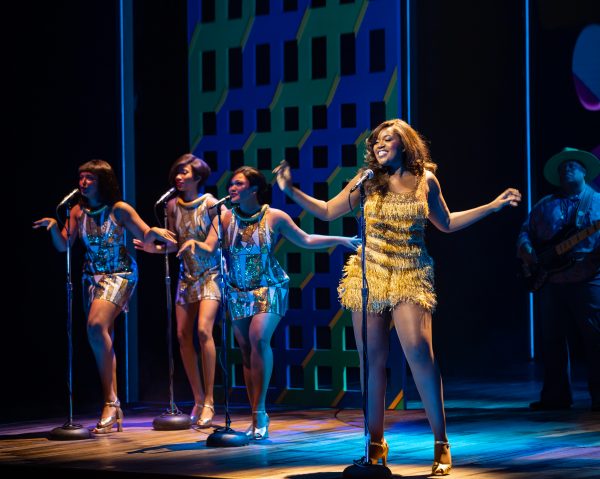 TINA – The Tina Turner Musical
This Musical Will Have You Dancing in Your Seat From Start to Finish
Reviewed by Chris Duncan
Theatergoers in Sydney have been eagerly awaiting the opening of Tina Turner The Musical, and the wait is finally over. Now playing at Theatre Royal, this explosive musical follows the life story of the legendary singer from her humble beginnings as a church performer to becoming an international superstar.
Tantalisingly familiar anthems of a generation – actually several generations – glue this biopic musical together in such a way that it exudes triumph, despite the simultaneous tragic thread of racism, domestic violence, addiction and attempted suicide that Tina herself endured.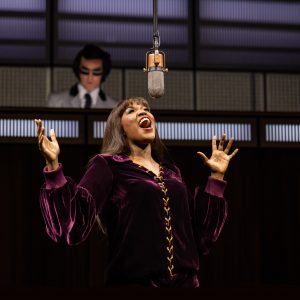 It's a high-octane celebration that tells the story of one woman's rise to fame, powered by an unforgettable soundtrack. Featuring hits such as "Proud Mary," "Private Dancer" and "What's Love Got To Do With It," this musical will have you dancing in your seat from start to finish.
We journey alongside Turner as she discovers the power of her inner strength and resilience. We follow Tina from her humble beginnings in Nutbush, Tennessee to her extraordinary success as a global superstar. With captivating choreography and memorable performances by the entire cast, the musical is a must-see for fans of Tina Turner and theatergoers alike. With a powerful songbook, stunning set design and genuinely moving performances, the production is an emotionally gripping showcase of strength and resilience that radiates through the audience with an infectious energy.
The production is an award-winning bio-musical that opened in London in 2018 before transferring to Broadway in 2019. Despite pandemic closures, it garnered much acclaim and was nominated for several awards. With stunning choreography, a powerful score featuring Turner's iconic hits and a captivating story that follows Tina's life from her humble beginnings in Nutbush, Tennessee to her rise to global superstardom. The music serves as a brilliant narrative tool, blending Tina's story with classic hits like River Deep – Mountain High, We Don't Need Another Hero and Simply The Best.
In Act One, we are taken through the story of Tina Turner's emergence as a musician. We watch her evolve from Anna Mae Bullock – singing too loud in church back in Nutbush, Tennessee – to becoming an international superstar after meeting and forming a relationship with Ike Turner. Though this relationship was often violent, it provided the platform for success and recognition that Tina went on to achieve in her career.
Act Two charts Tina's escape from Ike and her fight to reclaim her voice as a solo artist. Despite the obstacles she faces, including a lack of money and recognition, Tina eventually finds success through sheer hard work and determination. The story reaches its climax when she performs the legendary concert at the Wembley Stadium in London, becoming one of the biggest artists in the world and leaving an unforgettable mark on music history.
The breathtaking finale becomes a mini concert of some her greatest hits, including the iconic 'Nutbush City Limits', 'Simply the Best' and 'Proud Mary' which leaves no audience member able to resist rising to their dancing feet while singing at the top of exalted lungs!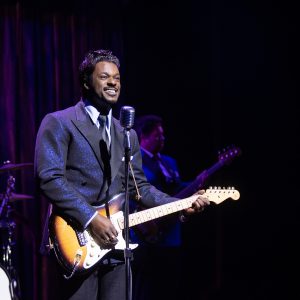 The production benefits from an impressive cast that not only brings the songs to life but also conveys the emotional impact of Tina's story through powerful performances. The choreography by Anthony Van Laast drives the action of the musical forward and is as breathtaking as it is inventive. The music direction by Nicholas Skilbeck ensures that each song has its own unique energy and flavour, and it's clear that every piece was chosen carefully to tell this incredible story.
Tim Omaji and Ibinabo Jack bring a compelling authenticity to their roles. While it would be easy to write off the characters of Ike and Zelma, they are not just two-dimensional villains – there is a complexity to them that the actors bring out through their performances. The racism that runs deeply in both pieces of culture and society drives their actions and emotions, giving a greater depth to the characters. Omaji and Jack both deserve recognition for their sensitive portrayal of these characters and the audience is left with an understanding of why they are as they are – a feat that speaks to their acting prowess.
The ensemble cast is strong and they show their skill in the elaborate choreography. John O'Hara plays Phil Spector, Tina's mentor, with a touch of comedy while Rishab Kern as Raymond, Tina's first love, delivers an impressive performance with his sweet rendition of 'Let's Stay Together'. His energy in the dance sequences is equally as impressive.
A special mention must go to one of the youngest cast members – Amara Kavilaku – who played young Tina on preview night. With exceptionally powerful vocals for her tender years, Amara combines this talent with inciteful dramatic skill in a delightful performance that rouses the audience at final bows.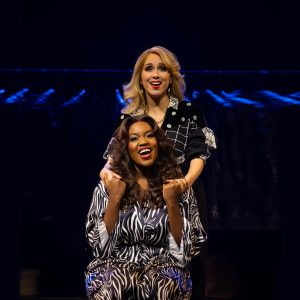 Ruva Ngwenya's portrayal of Turner is a masterclass. From the opening notes of the first song all the way through to the encore performance, Ngwenya keeps her audience hooked with her infectious energy and unwavering dedication to Turner's iconic style. Her ability to truly embody Turner's essence within her performance allows for a seamless transition between songs and helps pull the audience into the narrative. As she builds each song, her performance culminates in an iconic look and sound that is sure to make viewers feel like they have stepped right into a Tina Turner concert. She is the heart of the show. Her range is astounding – from a whisper to an anguished cry, her vocals never fail to keep us mesmerized.
The highlights of the show are the musical numbers, which make for an energetic and enjoyable evening. Led by musical director Christina Polimos, the band tightens to a resounding crescendo by the end of the show that is simply magnificent. The hit songs don't always move chronologically, but 'jukebox' musicals don't have to be linear. Songs are used where they best fit the narrative.
Turner has not been afraid to confront the uglier aspects of life. The show deals with racism, family violence, addiction, attempted suicide, and financial ruin. Traumatic topics that are dealt with in an honest and direct manner, yet without sensationalism or gratuitousness.
The musical is a testament to Turner's resilience, her refusal to be beaten by Ike or the music industry, and the power of song. Despite its tragic elements, Tina Turner The Musical is ultimately an uplifting show that celebrates one woman's will to survive and thrive.
Whether you're a fan of Tina Turner or just want to experience a feel-good story and dazzling choreography, this show is sure to leave you feeling inspired. Don't miss the opportunity to experience the magic of this incredible musical. It is truly a brilliant and uplifting production – highly recommended. Book your tickets now!
***
Tina – The Tina Turner Musical
Book by Katori Hall with Frank Ketelaar and Kees Prins
With Ruva Ngwenya, Tim Omaji, Ibinabo Jack, Deni Gordon, Nadia Komazek,
and Jochebel Ohene MacCarthy as the Tina alternate at selected performances.
Original Director: Phyllida Lloyd
Australian Director: Leah Howard
Musical Supervisor and Additional Music: Nicholas Skilbeck
Music Director: Christine Polimos
Choreographer: Anthony Van Laast
Set and Costume Designer: Mark Thompson
Lighting Designer: Bruno Poet
Theatre Royal, Sydney
Tickets: $99 – $249. Now playing until 8 October 2023