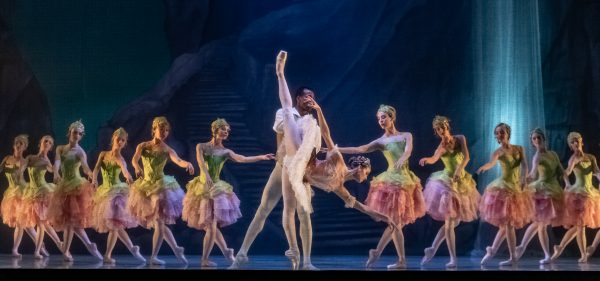 West Australian Ballet'sThe Sleeping Beauty
18th November – 12th December 2021 at His Majesty's Theatre, Perth
Review by Courtney Allen
It's no secret that the West Australian Ballet has had an incredible season. From the genre-bending Genesis; to the melancholic fragility of Giselle; to the heart-breakingly short season of STATE (as usual, COVID was to blame) and the dazzling heights of Dracula. WA audiences have been spoilt for choice (and artistic range) from our proud state's ballet company. Right when they would be justified for winding down for the year, the West Australian Ballet are back with the same level of energy to take our collective breath away once again, with The Sleeping Beauty.
The West Australian Philharmonic Orchestra's performance of Tchaivoksky's familiar score starts to bubble away like champagne in the pit, the curtain lifts on the Prologue and we are immediately transported to a fairytale.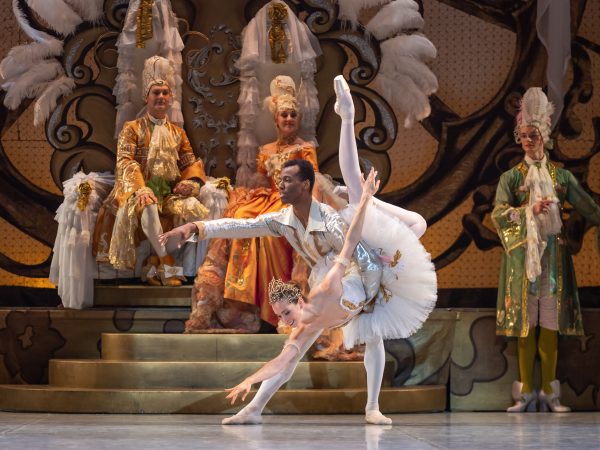 As the three fairies bestow their fairytale gifts on the newborn princess Aurora, I am struck by how well-rehearsed, and well-cast this production is from the outset. Claire Voss brings a bold energy to her performance of Vilante, the Fairy of Courage. Candice Adea's performance of Grazia, the Fairy of Joy, is nothing short of joyful and I could watch her flitting across the stage for hours like an apricot dream. The peaceful serenity of Alexa Turzil's Lilac Fairy variation (perfectly lit under Lighting Designer Nigel Leving's sorbet tones) is matched by her technical control. She makes it all look so easy, when we are aware it is anything but. Jessy Chraibi as Catalabutte the Master of Ceremonies is another on-point (or should I say, en pointe) casting choice. He is an absolute delight in beribboned glory and balletic sass, wielding his staff with a prim Head Prefect energy.
The Sleeping Beauty's cosy love-in is disrupted of course, as all of the best fairytales are, with emerging layers of darkness. The artistic decision to cast both a female and male dancer in the role of Carabosse seems to unravel gendered notions of malevolence and complements choreographer Javier Torres' chosen emphasis on the emotions of love versus fear, instead of the moral certitudes of good and evil. Kiki Saito's fiery execution of the challenges of the role is exquisite and I do hope we continue to see this beautiful Corps de Ballet dancer in more of these roles. Juan Carlos Osma brings a commanding presence and regality to his Carabosse, danced from every single cell of himself, including his eyes.
The curtain rises in Act I to the sweet sixteenth birthday party of Princess Aurora, and we are treated to the Rose Adage, aka a masterclass from Principal Dancer Chihiro Nomura in how to perform a series of développés à la seconde followed by piqué arabesques and an extraordinarily balanced attitude. Breathtaking. The inevitable tragedy of the pricked finger eventuates, and the Act concludes with a gauzy screen of thorned roses descending upon the castle, its occupants cursed to sleep for a hundred years.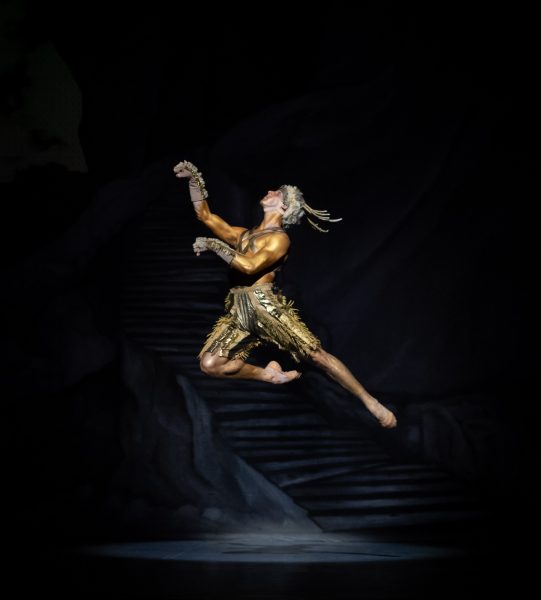 Act II is pure etherealism, a subtly smokey stage introducing the hero's quest of Prince Desiré (Oscar Valdes in an impressive feat of technique and artistry) and his battle to get to Aurora. Julio Blanes flies through the air as the Golden Deer, and appears to hang, suspended. The pool of talent among the dancers of this company is vast and deep.
Petipa's timeless choreography is brought to fresh light with Javier Torres' mischievous adaptation. Torres edits the ballet down to a much more manageable length, perhaps partly for the children in the audience for which this ballet was always intended (and their parents!) However, this production is universally appealing to audiences and despite its careful reverence for tradition, somehow feels incredibly modern.
Act III builds to The Sleeping Beauty's romantic crescendo with a busy stage full of adorable animals (impressively performed by child guest artists), pernicious bats, Red Riding Hood and a sassy White Cat, to name a few. The Prince Desire Act III variation should feel overexposed, for the number of times that a seasoned ballet audience has seen it. However, Oscar Valdes performs it with such immediacy that it has the audience holding their breath before erupting in applause.
The sherbet coloured courtiers with their grey rinse wigs, decorative gowns and exaggerated panniers brings to mind the playful whimsy of Sofia Coppola's Marie Antoinette. One scene-stealing wedding guest even has a small sailboat in her hair, the epitome of Rococo chic. Erika Turunen's costume design is enchanting and another example of the extraordinarily talented team that Artistic Director Aurélien Scannella leads. For a lengthy ballet of three Acts and a Prologue, my mind never once wandered from the spectacle before me. Novelty and nostalgia, in equal measure.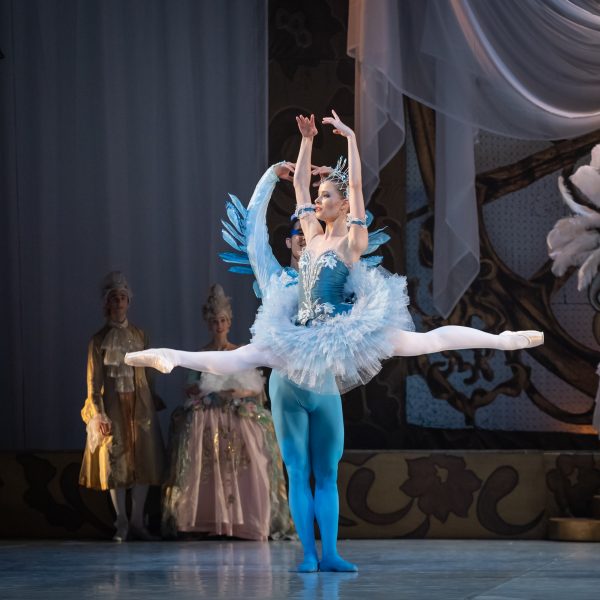 Don't miss out on tickets to WA Ballet's 2021 season of The Sleeping Beauty, a traditional fairy tale ballet that's somehow still as fresh as the dew on a rose.
The Sleeping Beauty 
18 Nov – 12 Dec 2021 – for ages 3years & up
Book Tickets HERE