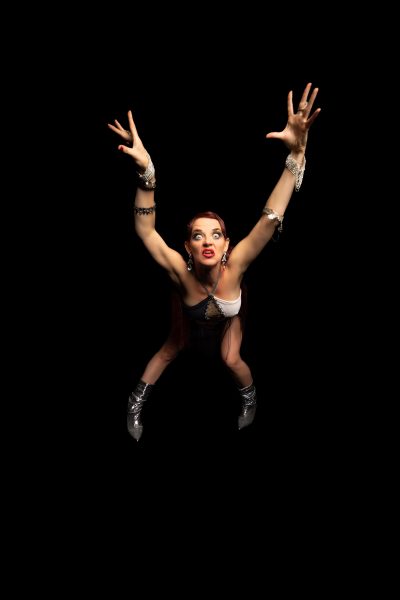 Galah
A Riotous Masterpiece of Hysterical Absurdity and Electrifying Talent
Reviewed by Brendan Daynes
Audiences were both utterly mesmerised and joyfully bewildered as Galah took centre stage, delivering a masterclass in the art of hilariously absurd cabaret. Devised by the extraordinarily ingenious Elizabeth Dawson-Smith, in collaboration with the fiercely dynamic Louise Purcell, this one hour cabaret catapulted spectators into a whirlwind of laughter, dance, and biting satire. Nestled within the intimate Bluestone Church Art Space in Footscray, this production unleashed an avalanche of side-splitting comedy and jaw-dropping physicality. It provided an unforgettable experience that left the audience breathless with laughter and in awe of the unparalleled talent on display.
Galah seemed like an unbridled explosion of chaos, but beneath its seemingly anarchic surface lay a meticulously crafted performance where every move, every moment was executed with laser-like precision. With an unapologetic audacity, the production boldly explored themes of individualistic capitalist excesses, dismantling our obsession with self and ego, all while subverting traditional cabaret conventions. Through its ingenious use of intellectual clowning, Galah shattered clichés and conventions, creating a riotous and thought-provoking feminist spectacle that was as hilarious as it was mind-bending.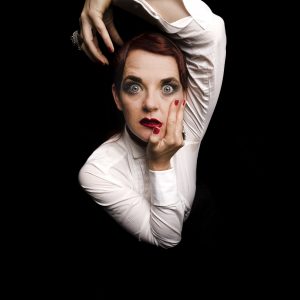 Audiences were enthralled by the productions sheer audacity. The intricate lighting plot wove a tapestry of visual splendour, enhancing the impact of each scene. The choreography was an explosive fusion of dance genres, seamlessly blending elements from ballroom elegance to sultry bump'n'grind. Elizabeth Dawson-Smith's virtuosity in the realm of dance was an awe-inspiring tour de force, leaving audiences in a state of sheer wonderment. The show's physical comedy and clowning were executed with impeccable timing, leaving no stone unturned in the pursuit of uproarious laughter.
Elizabeth Dawson-Smith and Louise Purcell were an unstoppable force, exuding an electrifying energy that ignited the stage from the moment they made their entrance. Dawson-Smith's portrayal as Miss Friby was an uproarious tour de force, while Purcell's presence was magnetic. Their chemistry was palpable and each character they inhabited was a marvel of comedic genius, breathing life into the madness of Galah with an unrivalled blend of skill, energy, and wit.
This show was a relentless whirlwind that refused to let its audience sit back and passively observe. The audacious decision to momentarily eject spectators from the theatre challenged them to become active participants, demanding a higher level of engagement. This audacious move paid off, pulling the audience out of their comfort zones and into a realm where laughter and self-reflection collided. Galah forged a profound connection with its viewers, awakening their senses and reminding them of the sheer joy of being alive. Its ability to seamlessly merge comedy, absurdity, and thought-provoking moments was a testament to the extraordinary talents of the cast and crew.
Galah was a riotous triumph that showcased the indomitable genius of Elizabeth Dawson-Smith, Louise Purcell, and the entire production team. With its intoxicating blend of absurdity, physical comedy, and biting satire, this cabaret extravaganza left audiences in a state of delirious euphoria, craving an encore that would never come close to quenching their insatiable thirst for more. The precision of the choreography and the unmatched talent of Dawson-Smith and Purcell converged to create an unforgettable experience that transcended mere entertainment. Galah was a fierce battle cry against societal norms, an unapologetic celebration of individuality, and a resounding testament to the power of humour and joy.
Galah, devised by Elizabeth Dawson-Smith in collaboration with Louise Purcell, was produced by Miss Friby Productions. The show was performed at the Bluestone Church Art Space in Footscray from June 15th to June 18th, 2023.