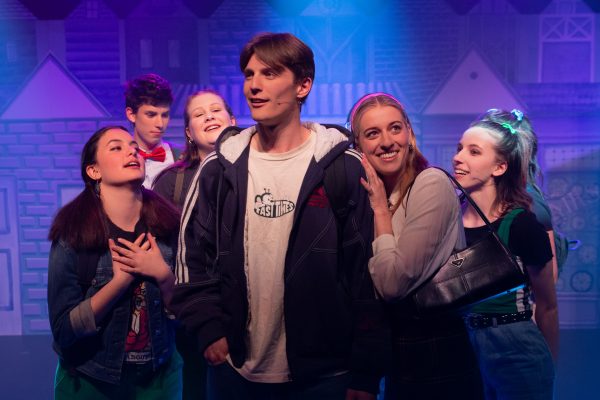 An Imaginative Out-of-Body Experience
Chapel Off Chapel
Reviewed by Brendan Daynes
Freaky Friday is an imaginative out of body experience where we get to see and experience the world through someone else's eyes.
Based on the Mary Rodgers 1972 story, Freaky Friday, is the story of Ellie and Katherine, a disconnected and misunderstood mother and daughter duo, who's worlds get shaken up when they magically swap bodies for a day. Opening on Thursday 8th September 2022 at Chapel Off Chapel to a youthfully exuberant crowd, this adaptation from the Disney films is a fresh take full of lively music and enthusiasm.
In this musical adaptation, we are introduced to mother, Katherine, who owns a catering company, is about to get married and who's wedding is going to be on the cover of a magazine, and Ellie, a misunderstood and frustrated teen who can't wait to get involved in The Hunt with her besties. The pair accidentally perform a little switcheroo and end up breaking a meaningful and unknowingly magical hourglass and spend the next 24 hours seeing things from another perspective and go through a period of personal growth to become better versions of themselves.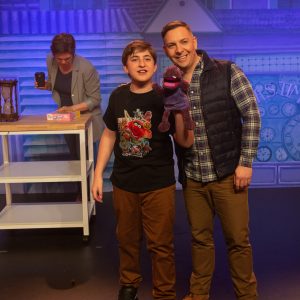 Independent not-for-profit theatre company Theatrical. has assembled a solid cast of talented performers and creatives to stage its second production for 2022. Taking the title roles of Ellie and Katherine are Lyla Digrazia and Stephanie Powell, who both show the many facets of their characterisation by skilfully portraying their own character but also doing a great job depicting their counterpart for most of the show. The supporting cast including Fletcher, Ellie's little brother played by Nathaniel Calleja, Mike, Katherine's husband-to-be, played by Michael Gray, the most popular boy in school Adam, played by Thomas Martin, Ellie's best friends Gretchen and Hannah, played by Charlotte Willis and Maggie Lynch, her frenemy Savannah, played by Kate Thurkle, all do a spectacular job in their roles creating a melodramatic teen world where emotions run high. The other supporting cast, Jesse Nelson Carreno, Tach Sutton, Jack Lear, Isobel Smart, Peter Overton, Lynette Williams, Jerry Ge, Sarah Genis and Warren Overton, also do a great job in their roles but also do a great job to move the action forward by moving the sets around the stage. The creative team, Executive Producer Andrew Gyopar, Director Bronte Regos Thiele, Musical Director Peter Pham Nguyen, and Choreographer Bridie Clark, must be commended on the way that this has all come together to s
howcase the young and up and coming talent within our industry.
The musical numbers in the show are exactly what you would expect from a Disney production with wholesome messages for audiences of any age. We learn from Ellie, who is stuck in Katherine's body, that parents sometimes lie to their children, while Katherine, stuck in Ellie's body, encourages her friends to be proud of who they are and their bodies and to swim in the fountain as part of the hunt.
Freaky Friday is an endearing tale that appeals to audiences of all ages. It is a funny and heartfelt tale about finding and accepting yourself for who you are and trusting that the people you love will always be there to support you. It will leave an impression on audiences promoting a message of understanding and empathy for others.
Freaky Friday is playing at the Chapel Off Chapel in South Yarra from 8-18 September. For more information and tickets visit https://theatrical.com.au/freakyfriday/