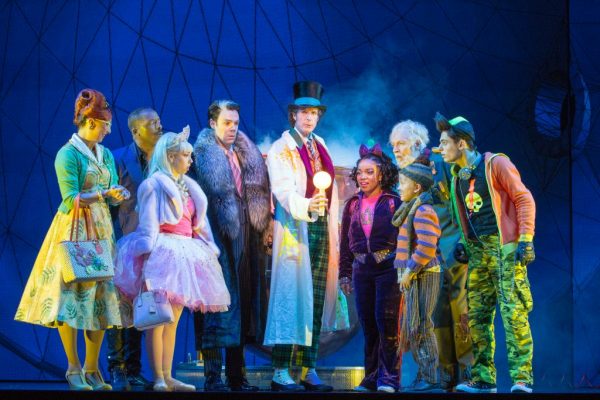 A Sweet Show for all the Family
Capitol Theatre, Sydney, Friday January 11th
Reviewed by Chris Duncan
PLUS! … WIN TIX!! We have a 2x double passes to give away to Charlie and the Chocolate Factory on Wednesday 27th February, 7:30pm, at Capitol Theatre. To enter simply send in your name and number to win@dancelife.com.au with the subject title of "Chocolate Charlie". Or enter by Liking, Commenting and Sharing one of our posts about this competition on our social media pages. Entries close and drawn on Feb 12.
Stepping into a world of 'PURE IMAGINATION' was a complete joy on opening night of Charlie & The Chocolate Factory at Sydney's Capitol Theatre. From the first notes of 'Candyman' to the resounding Finale, the 2019 musical rendition of this time-honoured tale reflects both its solid core values and a contemporary look at today's youthful folly.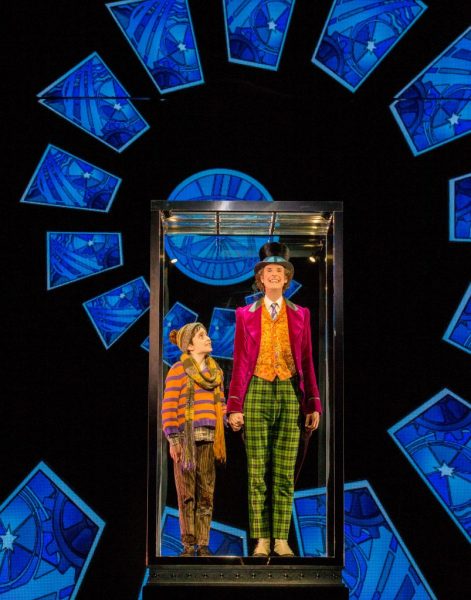 Children are definitely at the centre of Roald Dahl's famous story of Charlie And The Chocolate Factory, however the story is entertaining to all ages – from young tots to well-seasoned theatre-goers! Sensational physical and digitally enhanced props and scenery sets ensure the spectacle is complete in the most wondrous Willy Wonka way!
Sharing the role of humble Charlie Bucket are four talented young actors aged between 9 and 13 years – Oliver Alkhair, Xion Jarvis, Tommy Blair and Ryan Yeates. Yates performed in this opening night show. Paul Slade Smith reprises his Broadway role of Willy Wonka, the world's greatest – and most eccentric – chocolate maker, together with the illustrious 'Candyman', which is slightly controversial given he is not a local actor.
The contemptuous other Golden Ticket winners are played brilliantly by Jake Fehily (Augustus Gloop), Karina Russell (Veruca Salt), Monette McKay (Violet Beauregard), and Harrison Riley (Mike Teavee) with their equally entitled parents played respectively by Octavia Barron Martin (Mrs Gloop), Stephen Anderson (Mr Salt), Madison McKoy (Mr Beauregard) and Jayde Westaby (Mrs Teavee).
Australian theatrical star Tony Sheldon plays dottery-old Grandpa Joe and Lucy Maunder, from Matilda: The Musical, is an authentic Mrs Bucket.
The producers have stated … "We have found such a gloriously talented bunch of performers to create Charlie And The Chocolate Factory for Australia". And I agree, each cast member certainly holds their own within this broad stellar cast.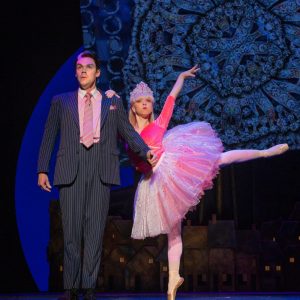 Charlie And The Chocolate Factory is Dahl's most enduring story and is based on his own childhood experiences when as a schoolboy he and his friends were engaged as 'taste testers' for a chocolate company.
Being a musical it offers some of the best loved songs of the era including The Candy Man, I've Got A Golden Ticket and Pure Imagination and features a new score from the songwriters of Hairspray.
Be sure to get your own Golden Ticket to see this brilliant new show.
Read our previous article on this show here >> https://www.dancelife.com.au/four-boys-receive-golden-tickets-to-play-charlie-bucket/
CHARLIE AND THE CHOCOLATE FACTORY
Capitol Theatre, Campbell Street, Haymarket
Season selling to 14 April 2019
Make-A-Wish Charity Gala Day
Thursday 21 February 2019
Bookings: ticketmaster.com.au or 1300 795 267 / Groups 12+ call 1300 889 278