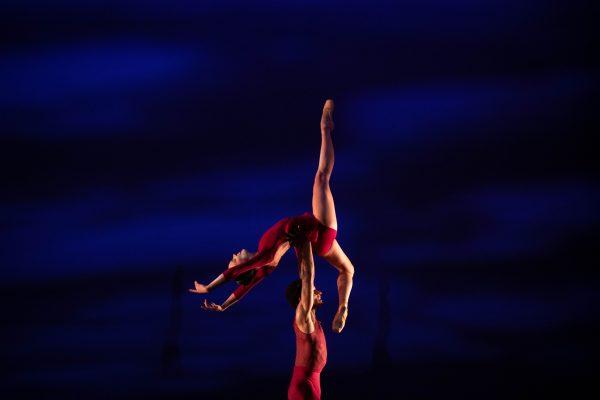 Laura Tosar Promoted to Soloist
Queensland Ballet
Queensland Ballet's Laura Tosar will finish the Bespoke season as Soloist after being promoted from First Company Artist.
Artistic Director Li Cunxin AO said Tosar has worked hard and deserves the recognition.
"Since joining us from the Cuban National Ballet in 2016, Laura has grown exceptionally as an artist with a strong technique, adding flair and pose to every role she tackles.
"As a soloist she's just starting her exciting journey and I look forward to many years of her brilliant performances to delighted our audiences," Mr Li said.
Tosar was joined by the cast and crew on stage following her performance in Bespoke on Saturday.
"I feel fulfilled, my heart is so full and happy, it is a good reminder to myself that hard work pays off. I have been entirely focusing on my dancing and development as a dancer that I forgot about titles but being recognised as a Soloist now gives me even more inspiration to keep working hard, ballet is such an extreme art form, every day we must come in and do our best to keep improving. Your technique and artistry can always be better."
Tosar said she never expected the promotion.
"I am beyond grateful to the Queensland Ballet family for giving me the opportunity to be a Soloist with the company, this promotion makes me feel humbled and even more inspired to keep working hard, to keep maturing and growing in all aspects of my ballet career. I still think I am dreaming; it was a very big special surprise I will remember for the rest of my life.
"It is a big milestone I always wanted to achieve as a young dancer particularly in the Queensland Ballet, the company I love. Another dream come true, I feel extremely lucky to represent Queensland Ballet," she said.
Born in Havanna, Cuba, Laura started Flamenco dancing at 6 years old. As a little girl, she loved music, and would always try to dance along to a melody. Laura began her ballet journey at the age of 7 at the Alejo Carpentier Elemental Ballet School and then continued her study at the Fernando Alonso National Ballet School. She joined The Cuban National Ballet in 2015 before moving to Australia to join Queensland Ballet as a Company Artist in 2016.
The 24-year-old has three remaining shows of Bespoke in the Talbot Theatre at the Thomas Dixon Centre. She will dance Rhapsody in Motion Tuesday, Thursday and Saturday matinee.