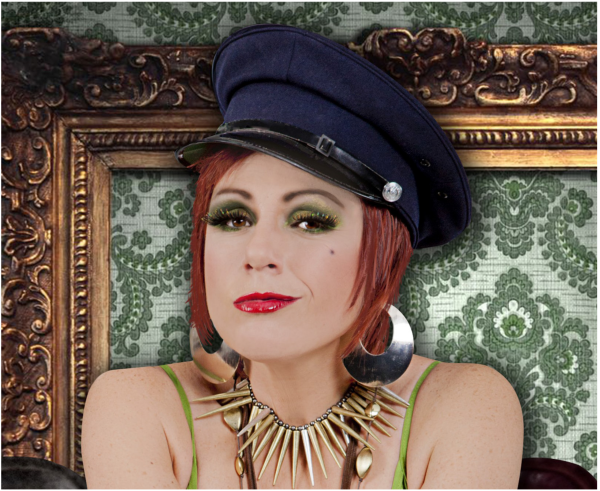 EDGE Sydenham
Friday 12 – Sunday 21 August 2022
Over two weekends (12 – 14 August and 19 – 21 August), arts and community unite for a celebration of Postcode 2044. This incredible program is testament to the uniquely creative, diverse, and forward-thinking neighbourhood and lifestyle for which the Inner West is famous.
Home to the highest population of cultural sector workers in Australia, this is the chance to discover where and how art is made, who is making it and why it truly does matter. Be the first to witness brand new works conceived and created across theatre, dance, and visual arts.
On Saturday 13 & Sunday 14 August follow the Creative Trails self-guided map, book a guided tour or workshop to explore an underground world of makers, machines, warehouses buzzing with artist spaces, studios, performers, and producers. Learn how creatives experiment, share stories, invent, and produce new product, bringing ideas and inspiration to our homes, streets, and public spaces.
On Saturday 20 August, bring along friends and family for a free day and night showcase of all that Postcode 2044 has to offer.
Program Highlights 
Friday 12, Saturday 13 & Sunday 14 August
The Marrickville Mermaid – The Story of Annette Kellerman
Written by Hilary Bell with music by Luke Styles. Directed by Sarah Carradine
Starring Christa Hughes as Annette Kellerman
Annette Kellerman Aquatic Centre, Enmore Park
Free all ages performances 7pm and 8pm. Limited capacity. Bookings Essential
An original song cycle that throws light on Annette Kellerman; the world's first female action hero, champion swimmer, inventor of underwater ballet and the one-piece bathing costume.  The local pool transformed to a Ziegfeld Follies spectacular, starring the incredible Christa Hughes as Annette Kellerman, accompanied by Luke Sweeting on accordion. With special appearance by a team of synchronised swimmers to bring you a delightful and magical night.
Saturday 13 & Sunday 14 August
EDGE Creative Trails
Marrickville, Sydenham, St Peters and Tempe
Discover the epicentre of Australia's most industrious community with EDGE Creative Trails (Midjuburi Precinct). Meet the makers, explore creative spaces, go on a street art tour, join workshops, buy new works, visit pop up galleries, and artist run initiatives open to the public for two days only!
Book a guided tour on a vintage bus, go by foot, or take a self-guided tour  For map and program details visit www.innerwest.nsw.gov.au/CreativeTrails
Saturday 20 August
EDGE Celebrate Postcode 2044
Sydenham Green
From 10am, join the neighbours and Sydney's most innovative creatives for an incredible celebration of Postcode 2044.
Featuring The Soul Movers, Dorothy the Dinosaur (locally conceived and now an international cultural export), loads of live music, local produce, and delicious food.
Learn physical theatre with Legs On the Wall, to skate or paint your own skateboard. Or, join in creating bold public art installations.
Developed through EDGE artist in residence programs, be first to see new works by Shaun Parker & Company, Sair Solidair, Wendy Yu, Living Room Theatre and more.
From 4pm, explore Tortuga Studios' apocalyptic night playground – GLITCH. With its fractured light, warped sound and large-scale installations, this multimedia event features some of Sydney's leading industrial artists, performers, and live music.