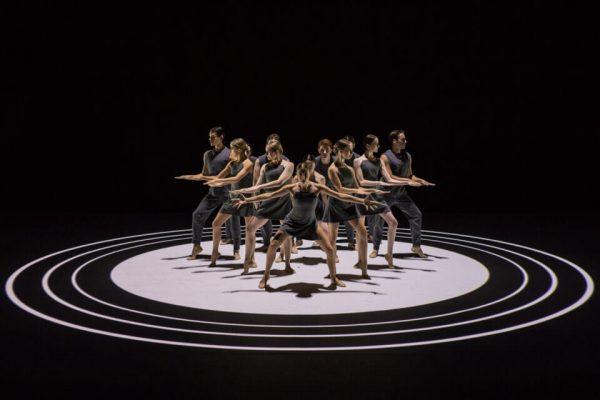 The Royal Ballet's 2022 Next Generation Festival
Queensland Ballet 
Four years after its acclaimed 2018 tour to China with Liam Scarlet's A Midsummer Night's Dream, Queensland Ballet is set to perform on the international stage once again in a special exchange celebrating the cultural richness of the UK and Australia.
Queensland Ballet's Jette Parker Young Artists will perform from 4 – 6 June 2022 as part of The Royal Ballet's Next Generation Festival at the Royal Opera House's Linbury Theatre in London, the Company's first UK appearance since its 2015 season of Peter Schaufuss' La Sylphide at the London Coliseum.
Queensland Ballet will perform in Southern Lights, a vibrant triple bill of original Australian works by Queensland Ballet's Associate Choreographer Jack Lister, Resident Choreographer Natalie Weir, and Royal New Zealand Ballet's Resident Choreographer Loughlan Prior.
Combining dynamic contemporary dance with technology, design and music, Southern Lights features the world premiere of Jack Lister's Perfect Strangers, performed by Queensland Ballet Company Artists Heidi Freeman and Lewis Formby, both former Jette Parker Young Artists, and the UK premieres of Natalie Weir's Fallen (created for Queensland Ballet's Bespoke 2021 season) and Loughlan Prior's Appearance of Colour (created for Bespoke 2019), performed by Jette Parker Young Artists.
After waiting so long to travel internationally, Queensland Ballet Artistic Director Li Cunxin is full of anticipation for the upcoming London tour.
"We are beyond excited to represent Australia again on the world stage, and to perform on the famed Royal Opera House stage.­­
"This breathtaking triple bill not only highlights the genius of three renowned Australian choreographers, but it also showcases the world-class artistry of Queensland Ballet dancers and the depth of talent amongst our Jette Parker Young Artists."
As part of its ongoing commitment to nurture the next generation of artists, Queensland Ballet launched its Jette Parker Artist Program in 2014, generously supported by the Oak Foundation.
The year-long apprenticeship program fosters the talents of gifted young dancers at the start of their professional careers, enabling dancers to enhance their artistry through access to world-class repertoire, mentorship, and performance opportunities.
"We are thrilled audiences in London will be able to experience the future artistry of Queensland Ballet and to shine a light on young Australian dancers as part of The Royal Ballet's exciting Next Generation Festival," comments Mr Li.
"Participating in this cultural exchange provides an amazing performance opportunity for our dancers, and it's also incredibly exciting to participate alongside the early-career conductors, stage directors, singers and répétiteurs involved in the Royal Opera House's Jette Parker Young Artists Program."
Southern Lights is part of the 2021/2022 UK/Australia Ballet Exchange, a major new cultural exchange between Australia and the UK.
As part of the cultural exchange, Queensland Ballet Artistic Director Li Cunxin is joining join Director of Royal Ballet Kevin O'Hare and Australian dancer and former Principal of The Royal Ballet Leanne Benjamin on 7 June for an 'In Conversation', and Queensland Ballet Academy Director Christian Tátchev is teaching two free open classes for advanced dancers aged 13 – 18 years training at the Royal Ballet School.
For more detail and tickets to Southern Lights, the 'In Conversation' and the two masterclasses, visit www.roh.org.uk/tickets-and-events/festival/next-generation-festival-2022-details
International Touring Partner: Sealy of Australia