Queensland Ballet presents Classic Cinderella
Love Triumphs with a Sprinkle of Magic Fairy Dust
One of the world's best-loved tales and most popular ballets will take over QPAC's Lyric Theatre when Queensland Ballet opens Cinderella on 7 September.
The last time Brisbane audiences experienced Queensland Ballet's glittering production of this fairy tale was in 2013 in the first year of Li Cunxin's artistic directorship of the Company.
 "This ballet is always a family and audience favourite and Ben Stevenson's production of this story is especially magical as he has such a wonderful way of portraying stories in ballet," Mr Li said.
"Charming, humorous and blissfully romantic, Ben's production will captivate audiences with its beautiful choreography, engaging characters and enchanting costumes and sets. This is the perfect ballet to share with the entire family or those new to the artform of ballet."
As the curtain lifts, audiences are transported into a world of myth and fantasy where wishes really do come true.
The time honoured tale of a beautiful and humble girl held captive by her cruel stepmother and sisters and locked away from the world around her. When her magical Fairy Godmother appears, her fortunes change and she attends to the Royal Ball dressed like a princess where she captures the heart of the Prince. As the clock chimes midnight the magic ends and she must flee the castle, leaving behind one jewelled slipper…..
"I'm delighted to bring this magical fairy tale ballet to Queensland audiences once again. It's a production that has something for everyone: a well known story told through beautiful choreography," said Mr Li.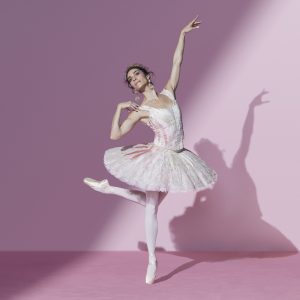 "Cinderella is a favourite of audiences, choreographers and dancers alike. I don't think any ballerina ever tires of dancing the role of Cinderella. The moment she steps out of the jewelled carriage and into the ball scene is pure magic.
"In putting Cinderella on the stage I have tried to appeal to adults and children alike, from the romance of Cinderella and the Prince to the humour of the Ugly Stepsisters. It is always wonderful to me to hear the laughter of the children in the audience."
"Ben Stevenson's choreography elevates this cherished family favourite. Audiences will be delighted by the joyful score of composer Sergei Prokofiev, the characters brought to life by Tracy Grant Lord's exquisite costumes and the evocative set design of Thomas Boyd."
Mr Li said Cinderella holds a special place in his heart as Ben Stevenson's production was one of the first ballets that he saw when he went to the West.
"I had tears in my eyes as I watched it, not only is the music beautiful, but the story is full of magic and joy. Fairy tales embody the hopes of people and offer wise insights into human nature," he said.
"I hope this season brings joy to a new generation of ballet lovers and deepens the appreciation of those already part of our QB family."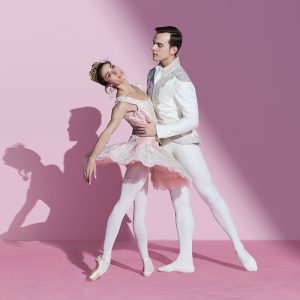 Cinderella | Queensland Ballet


From 7th September
Lyric Theatre,  QPAC
Bookings: queenslandballet.com.au/on-stage/2018/cinderella or www.qtix.com.au/qb2018/event/qb_cinderella_18.aspx