PRO TALENT WATCH | Natasha Marconi
Injury has left this artist both wiser and hungrier than ever for her dream
At just 25, Natasha Marconi has enjoyed incredible success in both commercial dance and musical theatre both locally and abroad, working with some of the biggest names in the biz. Having worked constantly since graduating from full time training at 19, she ventured to Los Angeles to fulfill her next career goals. Then disaster struck, with injury forcing this aspiring talent to suddenly return home and re-evaluate both her career, identity and self worth.
Surprisingly, Natasha has found that an unfortunate setback has actually inspired her to embrace the dance world in a new and positive way as well as teach her more than she could ever known about herself and her true ambitions. 
Join us in getting to know Natasha Marconi as she rebuilds her life, love of dance and future.
Interview by Chris Duncan & Heather Clements
**********
Q: Tell me what happened to bring you back to Australia?
I injured my left knee in LA and I had to have a full anterior cruciate ligament (ACL) reconstruction with a hamstring graft. I was doing a jump in class and I slipped in a puddle of water that was from a leaking air conditioner … it just popped and tore off. I came home to have the surgery and be around family. That was back on October 31, so it's been 8 months rehabilitation for me.
Q: And how's it going?
Really good. It's finally gotten to the point where I kind of can imagine that I can dance again properly. I just wanted to be around home and be kind of stable, know that during rehab I could work and feel comfortable rather than trying to live out there (in LA) while I have no leg.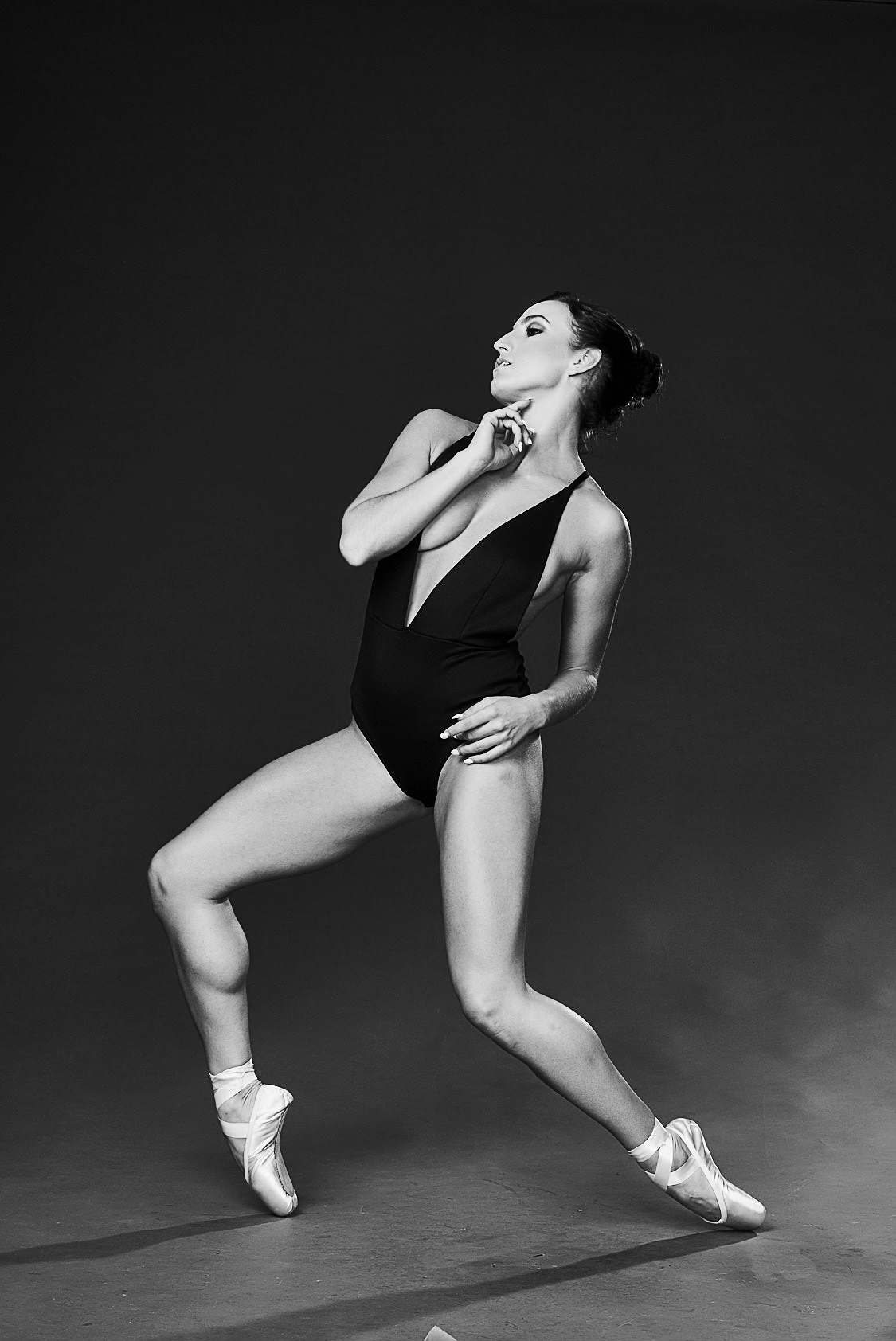 Q: And you've been teaching again… what's it like being the teacher instead of the student or the performer?
It's actually been incredible! I've always taught, but as a performer we tend to demonstrate when teaching and choreographing. But because of my knee – I couldn't show them anything! It's been nice to take that full step back and for once not to worry about performing and myself, but to focus 150% on the kids in class. It gives them a chance to explore their own movement more because they don't have any specifics being shown to them physically. They actually understand their bodies and movement more this way.
I've had to explain everything to them verbally… 'I want this the type of movement, this is what I want to see'… and it's been really awesome! It's the most growth I've ever seen in my students because they're really taking the initiative to find their own style and movement and trust themselves in making choices. For me it's been really awesome too because I've learned how to use my words better, how to describe motion better, my creativity even has gotten so much better because I'm physically limited.
Q: So something positive has come out of the injury?
Absolutely! While an injury can destroy you as a dancer, it's actually been the best thing to happen to me. For once I haven't been 'Tash the dancer'. It's been a complete step back for me, seeing everything else in my life that makes me a person… finding that dancing isn't my only identity. I've really enjoyed mentoring, I've started a blog and I am running a program for empowering young girls – it's called Wildflower.
Also, I've had to work on my upper body without the use of my legs and technique, and this has really changed my choreography… it's become more about the movement.
Q: Tell me about Wildflower.
The idea for the project came to me because I had so much free time sitting with an ice pack on my knee. I guess this injury is another part of my story that I get to share with dancers because injuries are the most debilitating thing as a dancer… you can't move, and it feels like the end of the world. It's choosing to focus on the positive and seeing how much you can grow and how many other assets you have to offer as a person.
Wildflower is aimed at kids 13 year olds and above… I feel like our world is so riddled with social media and expectation and always wanting extrinsic rewards… like, how many 'likes' do I get and all that kind of stuff. It's so hard to see the effects of this in our students because we grew up in a world where that didn't exist… we just went to dance class we worked our arses off! But these kids have so much more pressure on them because of social media. They have to 'follow' the right people and be 'followed' by others.
The most critical years of your life are when you're that angsty teenager … where you're transitioning. In my program I focus on teaching them the benefits of breathing and how to deep breathe to release anxiety or feel calm, about meditation and setting positive intentions and affirmations for the day. I kind of introduce them to yoga and Pilates a little bit to warm up and strengthening the right muscles. I teach them the importance of getting their bodies ready to dance. At the moment I'm holding some workshops and writing about it in my blog, but in the future I'd like to make it a business.
Q: You've had an amazing career for being only 25 … can you give our readers a recap on what you have done so far?
After graduating from Brent Street in 2010 I worked in Australia solidly for six years as a commercial dancer and in musicals until I was 24. The first show I did was 'Blood Sweat and Tears' in Queensland with Charlie Bartley, Shannon O'Shea and Christina D'Agostino … it was an awesome cast! Then I got gigs on The X Factor, at the ARIA awards, TV commercials, Mardi Gras, and with lots of artists like Ricky Martin, Nick Jonas, Jess Mauboy, Kylie Minogue, Sia and also FloRida at The Logies.
I had a spot in Caroline O'Connor's one-woman show where I was hand-picked to be one of her soloists singing and dancing. I worked on The Great Gatsby film as a featured dancer and was thrilled to work with Baz Luhrmann. I also worked on the Dance Academy TV series and was in Opera Australia's Carmen where I worked with Kelley Abbey for the first time … she was amazing! I was asked to do it again recently buy couldn't because of my knee.
Q: And how did you get into musical theatre from there?
Well I actually auditioned for both Wicked and Grease straight after Carmen, and I was successful in both, but I choose to do Grease. I ended up touring Australia and Singapore with Grease and understudying Cha-Cha and Patty over 2011-12. Then I was about to start doing The Dream Dance Company when I got a call from the producers of Wicked offering me a part due to another girl leaving. I literally got a phone call without audition or anything and got asked if I would join their contract the next day. I learnt the entire show and score in two days in Brisbane by myself. It was probably one of the craziest experiences I've ever had in my life. Then I did a full show run straight away with the producer sitting in front. I did the Brisbane and Perth seasons of Wicked.
Then I got another phone call and was asked to join Dirty Dancing because someone had broken their ankle. So again I had to learn it super quick and did the Adelaide season. It was tough having to learn so much story basics in a crash course but it was awesome.
Q: Do you consider yourself lucky?
Some luck perhaps, but it's funny … I was the least musical theatre performer when I was training and now I've ended up doing more of it than other work! That proved to me that a 'no' is never definite, because then down the track I was getting work because of auditions I had gone to and through the contacts I had made. You never know when something is going to cross your path again and it might just not be the right time and it might still happen. That for me was proof that you really just don't know what's around the corner. It shows that as a dancer every moment you have in front of someone matters and you want to build yourself a reputation in that audition.
Q: When did you move to Los Angeles?
January 2016. I always planned to make a name for myself here in Australia, then it got to the point where I had danced on every TV show, worked with the artists and choreographers I had wanted to, and done three musicals. I'd always dreamt of working in America. So I got an agent lined up, got my deal and my visa and just went. I didn't have anything lined up and was just going to see what happened.
I had my first audition the day after I arrived. It was to dance with Lady GaGa at the Grammy Awards. There were 600 people at the audition and we went in 100 at a time to learn a combo. I made it to the last 90 where we had to then sing a Capella in front of everyone. I was prepared with my sheet music to sing a song, but not a Capella in front of everyone with a dance impro thrown in! Everyone was gobsmacked. I've never seen a room go so quiet and silently die because some of the songs were slow ballads that you can't dance to. Oh my god I cried! I walked outside and I was in tears. I almost quit but then this boy actually walked past me and said to me 'Hey pull your head up and think about it this way… if you go in and do this no other audition will ever scare you. You're going to have to sing a Capella in front of Gaga's choreographer!'
What better way to start my LA journey than just taking that fear and go head over heels straight into that room. It was insane but I sang really well and heaps of people came up to me and were complimentary. I was there from 11 in the morning til 9:30 at night and in the end, they choose only 2 girls! Crazy!
Q: What work did you end up getting in the US?
A bunch of stuff like a commercial for Visa and the Rio Olympics as a body double which was fun; I danced for Squared Division and Nick Jonas on the James Cordon show; and I toured Alaska with a Peter Pan musical where I played Tiger Lily. But the best thing for me was luckily falling into the hands of Kyle Hanagami as soon as I got to LA.
He remembered me from classes years before and started asking me to do demos and be in videos. In LA I started assisting him on projects and workshops and in the studio. I was in a few of his Millennium Dance Center videos that get circulated on YouTube … it was cool to be known as dance girl in the 'Cold Water' dance video! I always say if I hadn't had him I'm not sure I would have had such a smooth transition into it. I did a lot of K-Pop videos for him and just before I left, before my knee, I assisted him for a whole week on working with NappyTabs on Lip Sync Battle Shorties. That was amazing it was my first time on the complete other side seeing the technical work … and teaching the kids choreo on the side with the cameras while they were on stage. It was amazing.
I had more work in the pipeline, but then I injured my knee. I was only there 9 months before I had to come home.
Q: What kind of rehabilitation have you had?
Well I had to learn to walk again. It takes time to get rid of the limp. Then the first month is really just trying to get 100% extension, and for dancers the hyper extension as well, and get 100% knee flexing. Then just squatting and very minimal stuff, the first 2-3 months of rehab was so basic and I felt mentally destroyed… I'd had to leave my LA dream, I was losing time off my visa and I feared never getting back to dancing. It was really hard so I went to a psychologist for 3 months, which was really helpful. It was important for me to find the positives.
I've also done yoga to regain my fitness. My physio is a dance specialist and she was amazed I hadn't been injured sooner as my hamstrings were weak and my core didn't switch on! She was amazed and gave me all these exercises. I now use them on my students to try to educate them about their bodies. These days it seems in every young 10 year old has a sore hip flexor or snapping hip syndrome and it's because they're overusing that they don't know how to switch on their core, they don't know how to use their abductors in ballet they just use the quads. So I've been doing lots of conditioning and getting them to learn about the body and where the moves should come from. It's been really cool I just feel like I'm getting so much more knowledge and growing up I guess.
Q: Do you plan to go back to LA? And what are you ambitions now?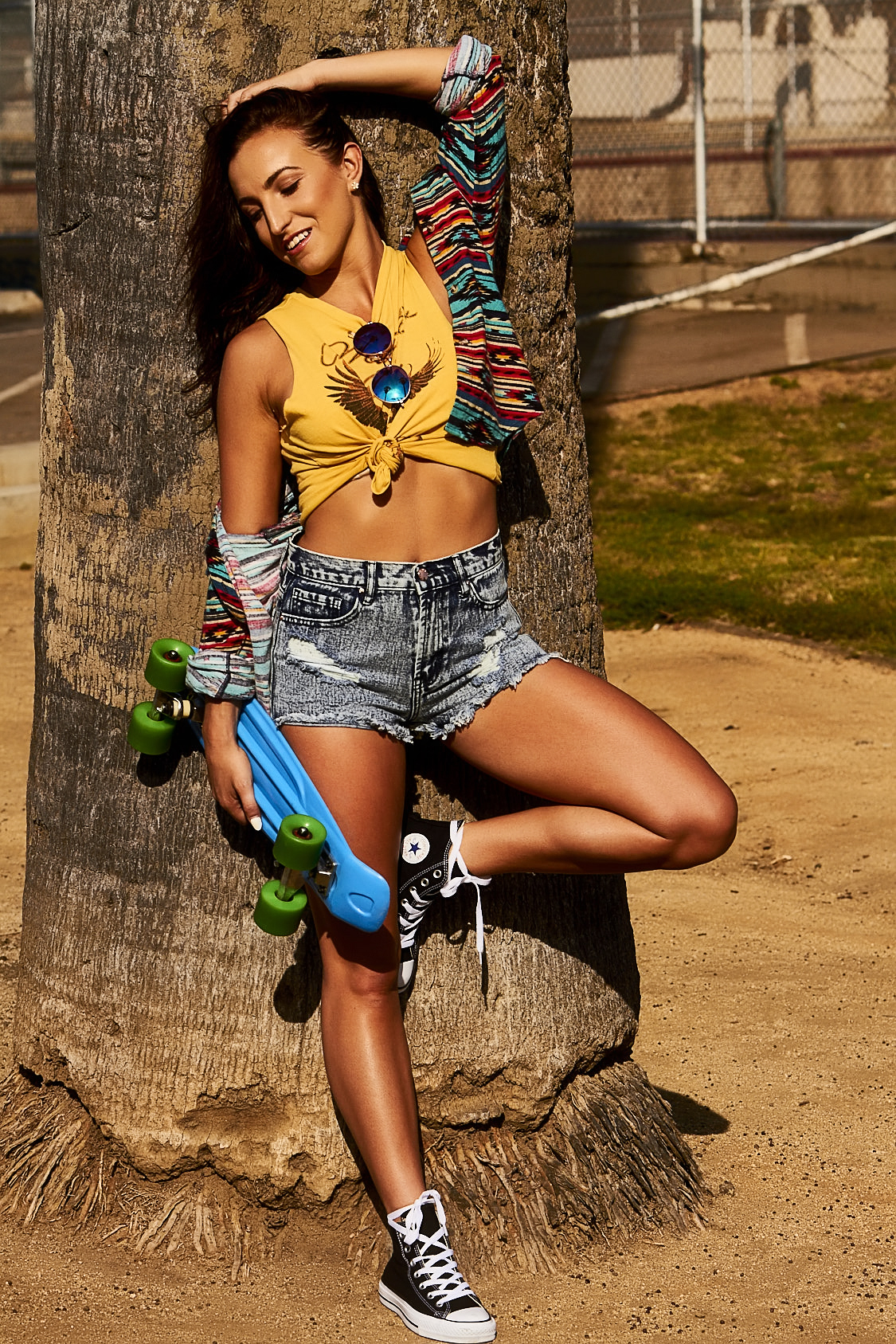 My goal is to head back to LA in late August this year. Having had LA taken away from me has made me realise how much I actually love this career and how much I am willing to do to to make it happen. Whereas before I'd probably have given up on it a lot easier. Now, I'm ready to put in the long yards when I get back there.
My dream is to do a world tour for a big artist, that's definitely my aim. Then I'd love to tick off more musicals like West Side Story, A Chorus Line and Dreamgirls… so I'd love to do that one day. I think in the future moving into dance captain and resident choreographer roles is a possibility. I'd love that and just to assist incredible people on big projects. I'd also love to keep working with Kyle Hanagami and maybe assist Kelley Abbey and The Squared Division one day. Then, there's Allison Holker – I have looked up to her since I was 13 years old and I actually met her and shook her hand when I was working with Kyle in LA. I had a big 'fangirl' moment and didn't stop talking about it all day.
Q: Maybe you'll get to work with her when you go back?
That would be the ultimate … I would obviously love to work with her!
Follow Tash…