Creating Joy During Covid on The Masked Singer
Michelle Hopper Discusses Working as Choreographer on TV's The Masked Singer
Interview by Chris Duncan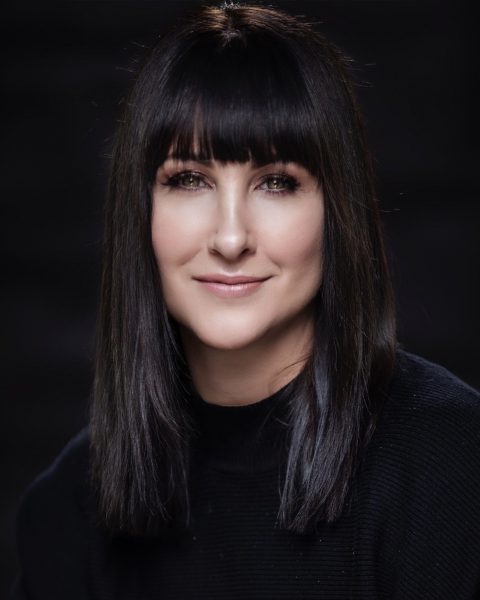 Michelle Hopper is proof that a career in the Australian dance industry can be long-lived and rewarding. As a dancer she's worked on musicals and major stage productions, TV and awards shows, alongside pop music icons and in feature films. She has worked with some of the world's best creatives including Baz Lurhmann, David Atkins, Kelley Abbey, Jason Coleman and Dien Perry. Then in 2014, Michelle started LAUNCH Performing Arts Centre and Full Time Training in her Gold Coast hometown where she is guiding the next generation of performers.
After 25 years, Michelle is still happy to take on new challenges and this year took on the role of choreographer on Season 3 of Channel Ten's whimsical hit show The Masked Singer. Being her first foray into choreographing for TV, she was thrilled to have had the opportunity to work under the creative direction of The Squared Division and alongside co-choreographer Stephen Tannos in bringing the eccentric talent show to life each week. From dancing toilets to giant lettuce leaf fans, The Masked Singer provided some fun entertainment at a time when audiences were starved of live entertainment due to extended Covid lockdowns impacting every aspect of our struggling performance industry. 
Chris Duncan spoke to Michelle about what working on The Masked Singer taught her as an experienced performer and the joy it brought her being involved on such a unique show.
***
Q: This is your first time working on The Masked Singer; tell me about the process as a creative.

As a choreographer you are given the creative direction for each individual performance. From there it's up to us to make that vision come to life. And those visions are incredible! They challenge you to think outside the box, to find the movement that matches the character and creative brief. There was not a style or era of dance we didn't do and most performances had props, elaborate costumes or both. Between us we had over 60 routines to choreograph within 6 weeks so it was a lot of steps!
Q: What kind of things did you learn, being your first TV choreographing job?

You can't not learn when you are around such creatives as The Squared Division (Ashley Evans and Antony Ginandjar) and choreographing on The Masked Singer is certainly different to anything else.  It's a collaboration to create those performances and the process enables you to make choices you may not normally make and that comes from the feedback you get from them. Their vision is strong, they know what they want and to be a part of that process is extremely rewarding and it allows you to grow.  
Working alongside Stephen Tannos as the other choreographer on the show was also great because as we all know he's done a lot within the film and TV world. He is very good with a steadicam and I learnt simply by watching him create those shots in rehearsals.  I've known Stephen for a very long time, so it was great to work together in that genre. There is no doubt he is a great choreographer and I loved watching him work. I couldn't have asked for a better person to work alongside.
Q: What were the challenges working with the cumbersome costumes and props?

Where do I start! The costumes were incredible. But, sometimes they were very restricting when it came to creating movement. Whilst it was a challenge, it was also fun. Again, it was just finding the movement that worked with those outfits which pushes you to do something you may not normally do. Did you see the dancing toilets and toilet brushes? They were probably the hardest because all we really had were arms and legs. 
I also don't think I've ever used so many props in my life.  I truly feel initiated into the world of props and I have to say my love for them grew as the show went on. It's definitely easier to just do steps and I loved when those performances popped up but props really do add another element. 
Q: What were some of the favourite pieces that you put together?

I think one of my favourites was  'Kebab's' performance of "The Middle" with the giant lettuce leaf fans. Now fans are a prop I know and love! I also loved doing Vampire's final performance Live and Let Die. Give me jazz anyday. 
Q: What is something that will stay with you forever from your experience on The Masked Singer?

Oh boy, that's a big question. The whole experience in itself was unlike anything I have ever experienced before. I think when you work so closely with people over a matter of six or seven weeks, you create a bond; and because we were in lockdown at the same time, that's all we had. We had work and then we went home. I always love the relationships that you build on a contract and only we'll ever know what it was like. The long days, the crazy costumes, the incredible amount of choreography that was created, taught and danced. It's the best thing about working in this industry. Relationships.
I, of course, also loved working with Ash and Ant, who are also two of my closest friends. They've been in LA for a very long time so it was great to have them here working and to just spend time with them again. They are the moments that count.
Overall… I loved being challenged, being out of my comfort zone, and being around a great group of people.
Q: It's great to have that level of talent in The Squared Division in Australia isn't it?

Absolutely!  There's no one like them. Their creative vision is incredible and they are always innovating. A step ahead every time and they continue to inspire me every day. 
Q: What's next for you? Are there any other professional projects outside of running the studio that you've got coming up?

At this point, my focus will definitely be on my full time students at LAUNCH and putting on their end of year production. We're going all out with it! I think I've been inspired by working on The Masked Singer. I'm really just sitting in that creative realm where I want to keep expanding, keep exploring and keep seeing where that could take me. I've got goals and I've got plans, but for now the focus is this end of year production, and we'll see where that takes us.
It is a big job to own a studio, but I love it. It's been eight years now and I can't believe how fast it's gone. I've learnt so much just from having it and I think in essence, it's almost prepared me to be on The Masked Singer … all those years experimenting and exploring movement and choreography with my students allowed me then to be able to step into that role.
Q: It's been a difficult time for the arts and entertainment industry with COVID, but what would be your advice to people that are feeling a little bit kind of uneasy about their career going forward at the moment?

My advice is to keep training. And train hard. I have huge faith that our industry is not only going to get back on its feet, but it will explode. We want entertainment. We all want to be going to concerts, shows and festivals. I really think that there's going to be work out there for dancers and what I've been telling my students is that you have to be ready for when it happens. So keep training, keep doing everything you possibly can to be the best version of yourself, train your weaknesses as much as you train your strengths. Resilience is key. 
One of my favourite sayings is "success doesn't sit in comfort". So, I think for every dancer out there, go and find what's uncomfortable to you and then train it, and then you'll be ready. Stay hopeful, it's going to happen.
***
Michelle has worked extensively in the Performing Arts Industry for more than 25 years and recently finished working on season 3 of The Masked Singer, as a choreographer, under the creative direction of The Squared Division.
As a dancer her career has seen her work with the world's best directors and choreographers including Baz Lurhmann, George Miller, David Atkins, Kelley Abbey, Wade Robson, The Squared Division, John O'Connell, Jason Coleman, Nathan Wright and Dein Perry.
With a career spanning over two decades, Michelle secured roles in major stage productions including Singin' in the Rain playing the role of Cyd Cherise and Grease Arena Spectacular. She was cast in feature films including Moulin Rouge, The Great Gatsby, Happy Feet 1 and 2, Goddess, The Son of Mask and has performed on screen at the TV Week Logie Awards, Helpmann Awards, X Factor, Australian Idol, MTV Music Awards, Aria Awards, The Nickelodeon Awards, Rove Live, SYTYCD, Hey Hey It's Saturday, DWTS and the 2014 Glasgow Commonwealth Games. She has performed with leading music icons including Kylie Minogue, Jessica Mauboy, Tina Arena, Guy Sebastian, Boyzone, Vanessa Amorosi, The Rogue Traders, Gabriella Cilmi, 30 Seconds to Mars, Cobra Starship, Macy Gray, Danni Minogie, Adam Lambert, Sheena Easton, Gloria Gaynor, Wynter Gordon, The Veronicas, and Sneaky Sound System.
In 2014 Michelle opened the doors to LAUNCH Performing Arts Centre on the Gold Coast and in 2019 introduced her LAUNCH Full time Pre professional courses to aspiring dancers. She now spends her time mentoring and training the next generation of dancers with the purpose of assisting pre professional students to achieve success and longevity in the performing arts industry.