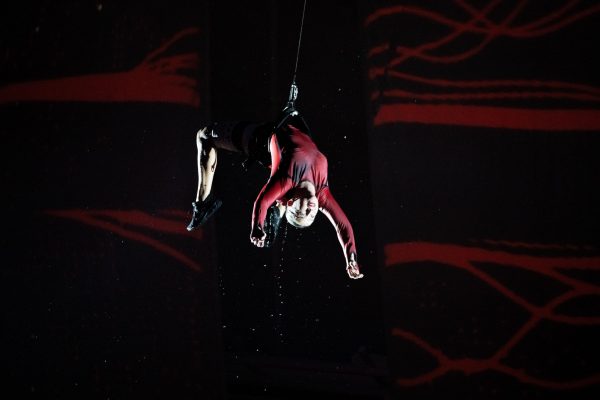 A Talented Australian Dancer and Choreographer
Assisted Some of the Most Renowned Artists in the Industry
Interview by Chris Duncan
Kira Stray is a talented Australian dancer and choreographer who has earned her success in Australia by maintaining a continuous presence in the dancing and performing scene while also creating award-winning choreography and becoming noticed by incredible US-based creatives.
Kira recently appeared as a dancer in the popular Elvis Film, directed by Baz Luhrmann, as well as the 2022 Lord Mayors Christmas Carols both choreographed by Kate Wormald. It comes as no surprise how Kira's inspiring perseverance, talent, and impressive abilities, have led her to assist some of the most renowned artists in the industry in America – such as Brian Friedman.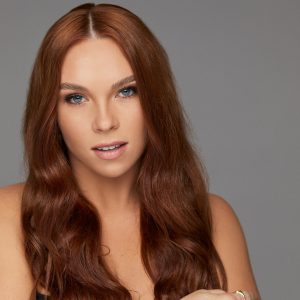 Chris Duncan recently caught up with Kira Stray to talk about her dancing and performing career in Australia, as well as her impressive experience in assisting some of the most well-known artists in America.
Kira Stray started training from the age of three in all styles from jazz, tap, ballet, hip hop to lyrical. When she was 10-years old she moved to Dance Force and began her training in earnest, continuing on to full-time training and an emerging career, while also completing her year 12 studies through distance education online.
During her first year as a full-time dancer, she flew to Vegas to audition for Pulse dance convention which eventually got her awarded the prestigious title of 'Protégé'.
In 2018 she toured with Pulse for around three months following her visa length of authorised stay, and during that time she visited seven cities in America, which eventually led her to meet the talented Brian Friedman who got her to audition for Pulse.
From there on, she was given the opportunity to train with some of the most talented artists in the scene like Katy Tate, Gil Duldulao, Dean Lee, Matt Steffanina, Therasa Stone, Zachary Venegas, Kevin Frey, Lane Napper, Sloan Rabinor, Ian Eastwood and Mollee Gray.
"I was so lucky because that's kind of where I formed all of my connections for the States now," Kira said.
"I did the three months, came home for two and then went back for another three to do the finale for that tour. "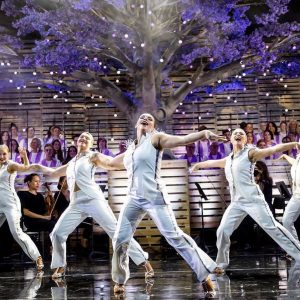 During that time, she was also invited to help assist in the choreography of famous American drag queen Alyssa Edwards in her 2019 World Pride performance at Madison Square Garden in New York.
Moving forward, Kira decided to come back to Australia and save some money to apply for her O1 visa to hopefully get back to America, and that's when she was offered a contract with Celebrity Cruise Lines, on the Edge ship, but unfortunately COVID-19 hit.
"So I didn't quite make it to the ship, but I had learned the shows in rehearsals and I was in Australia all through Covid just training," she said.
 "I was on the Gold Coast, which was very lucky because we were able to open a lot quicker than most states, so I managed to train for the majority of that time and teach, which was amazing.
"Then I swapped over to Royal Caribbean to do an aqua show which I wanted to experience. "
After completing a 10-month contract with Royal Caribbean Cruise Lines Symphony of the Seas , Brian Friedman contacted Kira and asked her to assist him at the MSA workshop for another three months.
But little did she know that this assistance would get MSA to pick her up as talent and offer her to sign her up in their agency after getting her O1 visa granted.
"My dream would be to tour with an artist, " Kira said.
 "That has always been my biggest goal, so that will be my main focus. " 
Kira's choreography was recently awarded the Most Technical in Excellence Award at the 2022 Australian Dance Festival for her work with TDC dance company. Additionally, her choreography was honoured with two different National Solo Championship wins for dancer Isabelle Bitsikas together with the Dance Around The World Junior Championship.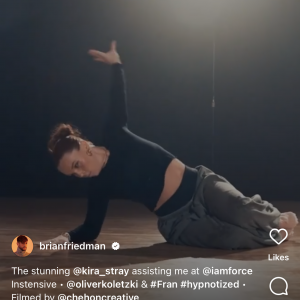 Some of the US choreographer's social media tags that Kira assisted and helped performed were:
Brian Friedman – @brianfriedman
Katy Tate – @katyt8
Matt Steffanina – @mattsteffanina
Dean Lee – @deananthlee
Therasa Stone – @thereastone91
Zachary Venegas – @zacharyvenegas
Kevin Frey – @kevin.fr3y
Lane Napper – @reallanenapper
Sloan Rabinor – @sloaner7
Ian Eastwood – @ian_eastwood
Gil Duldulao – @ghsduldulao
Mollee Gray – @molleegray
KIRA'S CAREER HIGHLIGHTS:
Brian Friedman Assistant
Choreographed "Alyssa Edwards" 2018 World Pride performance at the Barkleys Centre in New York
Celebrity Cruise Lines " Edge "
Royal Caribbean Cruise Lines " Symphony of the Seas "
Dancer in the Elvis Film directed by Baz Luhrmann – Choreographer Kate Wormald
Dancer in the 2022 Lord Mayors Christmas Carols Brisbane – Choreographer Kate Wormald
Isabelle Bitsikas – Dance Around The World Junior Champion
TDC the dance company – Most Technical in excellence award 2022 ADF
Isabelle Bitsikas – DOTY Showcase 2017 & GTB Pre Junior Champion 2017