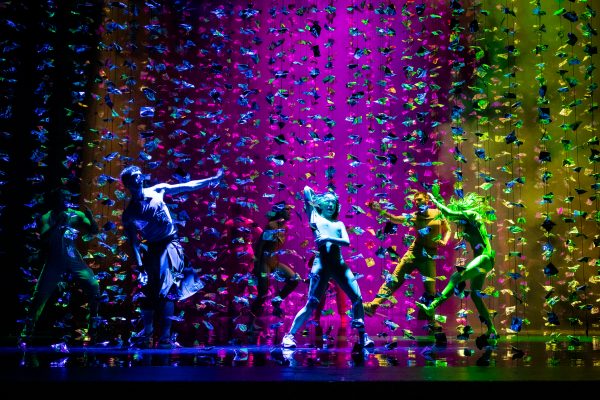 Talent is Always en Vogue and in Demand for Upcoming Artists
Interview with Cassandra Merwood
Interview by Chris Duncan
We first met Cassandra Merwood in 2018 when DanceLife interviewed her as a 22-year-old launching her dance career and who had just had her first big break in the cast of the Dream Dance Company's second season show The Secret Society. At the time, she was also building her reputation as a gun choreographer. 
Now, four years later, Cass has added many more strings to her dance bow and is ready to take the next major step in establishing herself as a professional artist in the USA. Most recently a member of the elite ensemble that was Amy Campbell's compelling LEAP show, Cass is a dancer that has never let her skills be confined and has consistently added to her repertoire by challenging her abilities and taking on all manner of jobs and opportunities. From her original Diploma in Musical Theatre in Queensland, Cass is now about to embark on an intensive course for international dance students in LA at the American Arts Film and Television Academy. 
Cass has built quite an impressive and diverse resume in just a few short years, of which she says she often reflects on to ground herself and set future goals. 
Managing Editor Chris Duncan recently spoke to Cass Merwood via Zoom. 
***
Q: For our DanceLife Australia audience, tell us a little about your background and what you've done so far in your diverse career?
I started dancing in Brisbane and went on to do full time training there at DLDC (Davidia Lind Dance Centre) where I completed my Diploma of Musical Theatre. From there I got a job working at Dream World… my first little professional stint… and then I used that money to move to Sydney at 19. That was seven years ago now. In Sydney I just hustled and took a lot of classes from different choreographers. I started to build my name and work out what I wanted to do.
Then, I got into the Show Business program run by Marco Panzic and was lucky enough to land a role in his Dream Dance Company's Secret Society show in 2016. I was blown away by that experience as it was my first big project here, and was choreographed by Candace Brown. It was such an amazing experience, but looking back now, I was such a baby!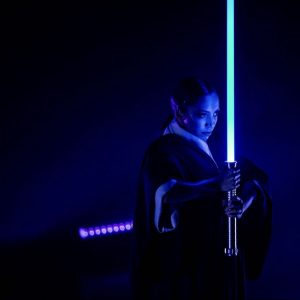 From there it just kind of started building… like obviously with the help of being in the Dream Dance Company I started teaching a lot and that sparked my love for choreography. So, I was doing choreography but also still hustling as a dancer. Then I started training overseas.
I really wanted to build my skill set and just learn new things. I started doing a lot of freelancing through like people like Alvin de Castro … (flashback name! HAHA). I'm very thankful as he passed my name on to others and I got my first corporate gig with Maya Martinez, who does a lot of corporate work in LA.
They kind of backed me from the beginning, and then from there it just started snowballing. I've worked with JTown and with Mitchell Woodcock (New Ground Collective) on a W Hotels collab for Mardi Gras. And, most recently, I'm obviously very grateful to have worked with Amy Campbell on LEAP. She was amazing! And that job ticked off a lot of people I have always wanted to work with.
I am also signed a great agency, Focus Talent Management, who I love and put me forward for my first ever chorey gig. I didn't know what I was doing but I said yes … I'm a big fan of saying yes!
I didn't realize it at the time, but I also started working in movement direction, which is a little bit different to choreography. It was a job for ABC Kids where I had to direct kids and their movements for a show. ABC me. I loved it and thought, "This is sic!"… This is what I want to do. I'm constantly trying to progress and push myself.
Next, I started to get into old-style 'vogue' dancing. Essentially it's like what you see in Madonna's 'Vogue' music video from 1990.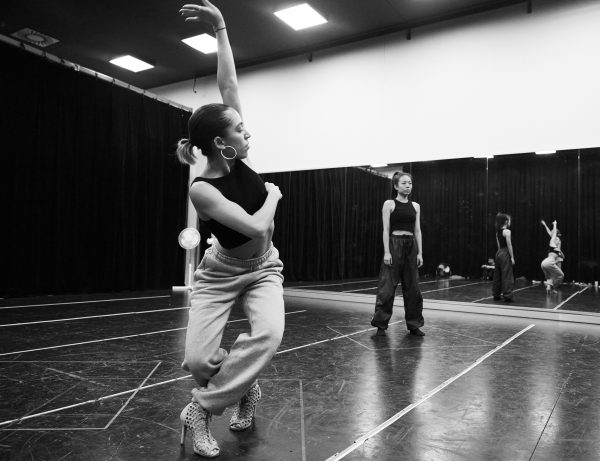 I'm really, really humbled because I try to not be labelled. I want to try and do a lot of different things. Like, recently I was picked out by Tiana Canterbury to be a top 16 street dancer in the Red Bull Dance Your Style Challenge, which is coming up. I'm a bit nervous, but I'm keen to give it a go.
Especially because dance work is so limited, I want to be doing this as a full-time job, so I try to gain as many skills as I can.
Q: What would be your favourite type of job at the moment, or are you open to everything that comes your way?
I'm honestly open to everything. After the Covid lockdowns, being trapped in my own home, it really sparked in me that I still want to dance, and that I still have so much more learning to do. Like working under big name choreographers, hence why I'm doing the AAFTA (American Arts Film and Television Academy) course in LA later this year. I would love to make the scary, but awesome, transition to living and working overseas. It would be great just to see how different people and business work and run. But I'm definitely not hanging up my dancing shoes just yet!
Q: What's the plan going forward? What would you like to be doing in 12 months time?
The first step for me is completing the AAFTA course… it's three months from September to December this year, and hopefully by the end of that I get an agent in the USA and then I'll start the visa process and hopefully move over to live and work. I want to take the lessons that I've learned here and transition that in the USA. I'm sure the dance world is similar but different, but I think it will be interesting doing it at an older age. I've always wanted to do it quickly. But I think I feel really mature and like confident in who I am now.
Obviously, I'd love to do a world tour with an artist, but also jobs like dancing in movies. Like, the new ELVIS movie was made here in Australia and that is such a rare experience for Aussie dancers to be involved with.
I would just like to be auditioning daily, weekly… because there are probably jobs in the US that I haven't even heard of because the industry is just so much bigger.
Q: So what kind of artists, if you get the chance, would you want to tour with?
I would love to work with Justin Timberlake, Ariana Grande or Pharrell Williams.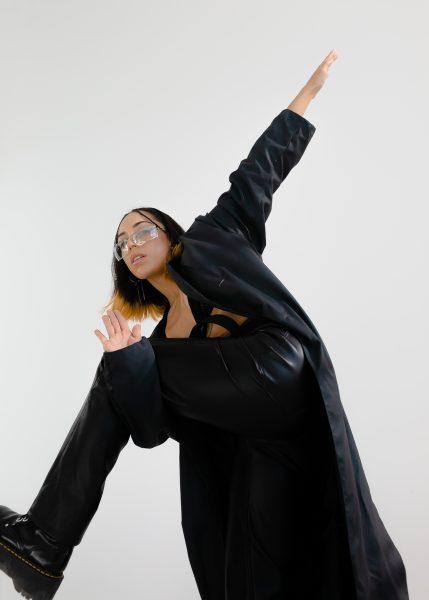 Q: What would you say is your favourite dance style?
That's a stressful question, but definitely commercial jazz and hip-hop. More like a fusion of the two, like Marty Kudelka and Dana Foglia. Dana is amazing. And obviously I want to see what the Vogue world does over in the US because there are simply no Vogue jobs here… I'd like to dive into that world too.
Q: Is there anything in particular that you'd like to share with the young dancers of the next generation?
I think education is key. I really like to push that. We don't know everything and we need to keep learning. Even myself, as a teacher at a lot of different institutions, I'm always progressing. So always try to up skill. And if you keep doing that, over time, it will get you further in your career and produce longevity. So, remain teachable.
Q: In terms of your 'wow' factor, why would the US want Cass Merwood?
Because there's no other dancer like me and I'm super passionate. I've learned multiple skills that I think have led me to where I am today and I want to be challenged further. I feel like it's a little bit stagnant here for me now in Australia. And I just want to be thrown into the deep end. I can do it!
***
Cassandra Merwood is a dancer, choreographer and movement director who has toured nationally performing with Russall S. Beattie's The Empire Strips Back Burlesque (of which she was dance captain), A-Live Ent's Music In Motion and The Dream Dance Company's The Secret Society as well as locally in NSW with DUTI Dance Company's Underminds, Dirty Feet's Out Of The Studio in addition to dancing for recording artists; Jessica Mauboy, Guy Sebastian, Nathaniel and Hermitude.
Through these experiences she has had the pleasure of working with David Atkins, Candace Brown (US), Simon Lind and Mitchell Woodcock, and was a recipient of the Sidney Myer Foundation grant in 2020.
As a choreographer Cassandra has created moves for fashion launches, various Australian recording artists (live and on screen) and a string of corporate events. She has worked as the movement director on commercials for notable brands such as Virgin Australia, Channel 7, The Iconic, Sony, Greenpeace, Telstra, Cadbury, ABC Me, Eurovision and Squarespace.
Cassandra specialises in heels and commercial jazz along with club styles as she strives to remain connected to the underground dance cultures that echo through the mainstream and trending platforms. She is passionate about creating jobs in her field especially for performers diverse in their background and body types. Though based in Sydney, Cassandra grew up and was trained in Queensland where she completed full-time training at Davidia Lind Dance Centre.
In 2019 Cassandra founded Mission:Stiletto which has since evolved to become Australia's leading entity in teaching heels dance technique with intensives across several states and a prestigious roster of local and international teachers.